It Was A Blessing And A Curse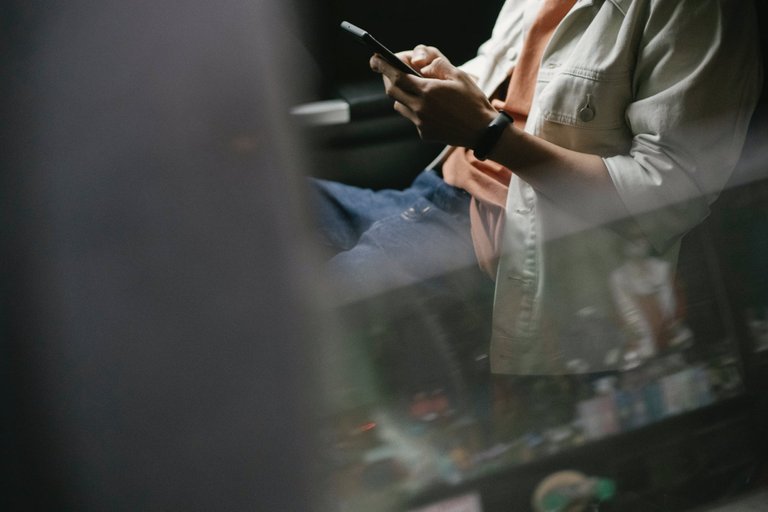 Tim Samuel
It Was A Blessing And A Curse
It was so funny that I had to get stocked in a town by chance. I was on my way to teach my home lesson students at a town called Sangotedo last week where something unexpected happened in an unexpected way.
Anytime I'm going to the town, I do take a bus or a car just because of the distance involved. I have to travel from the town I'm in for one and a half hours or two. Anytime I'm leaving, I must make sure not to sleep even when the sleep would try to come uncontrollably. So, the only strategy left for me was to keep my eyes widely open by gluing to my phone. I always engage on hive by commenting on people's posts and also replying to people's comments on my posts. This would keep me abreast and awake.
Another funniest aspect was that I did not know the name of the busstop and so I'm always shining my eyes by looking or observing to see if we have gotten to the junction where I always dropped. I only know how and where to get down. So, when the vehicle took off, I began to doze off, but getting to some points I brought out my phone and as usual and started engaging. I was seriously engaging, forgetting myself deep inside Hive platform. So, after two hours, I raised up my head and I saw the unexpected. We have passed the place I always highlighted to another town called Ajah. I was not myself just because of the fact that I was not having money with me to transport back to the place. I only had my transport fee that would take me back home.
This left me with deep thoughts and no one to collect money from or to borrow money from. I later got an idea which I thought would save me from the mess. I wanted to blame the driver but how would I do that when it was not the driver's fault. Immediately, I told the driver to stop and that I had passed where I was supposed to have highlighted. Everyone was looking at me. Some were short of words and I was so ashamed of myself. Someone seated close to me said, "why wouldn't you pass your location when you are glued to your phone?" Immediately he made this statement, everyone in the vehicle busted into laudable laughter. What can I say, apart from regretting my eyes.
I took the money left with me just to transport back to Sangotedo. When I was done teaching, I explained to the parents what had happened to me and without doubt, he rescued me. To be sincere, my day was ruined.
It was a blessing because I kept my eyes awaken and a curse because I lost my way.
---
---