Love From Afar

"Will I be able to capture him in my heart? What should I do to make him fall for me? I'm truly dying for him. Wait a minute; I don't even know his name yet. I just like his way of life, and his body kept the urge in me to always see him just to remove the burning fire on the other side of me". I was left in thought after seeing this nicely-looking guy from afar.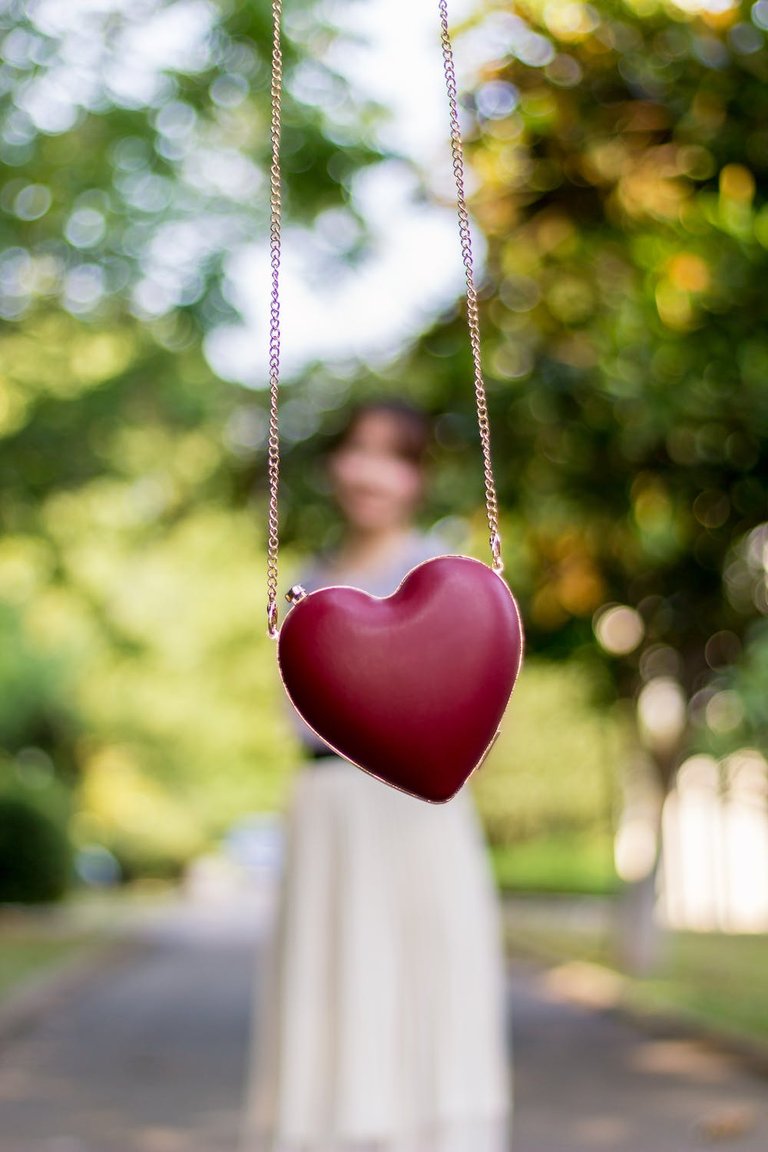 Michael was someone who was so handsome and who so many girls were dying to have. We grew up on the same street, and his house was just a stone's throw from mine. Anytime I'm going to school, I always want to see his face, just to keep me agile.
One day, they had a birthday party for his younger brother. I wanted to attend but was not invited. We have not spoken to each other once, but I'm just in love from afar. Can I say I'm dying and burning in love deep inside of me? Being a lady, I wouldn't be the first to speak up.
At the party, I was watching from my compound, since my flat was a two-story building. I could see whatever they were doing from my abode, as his house was not far from mine. I sighted him, but there was an obstruction to viewing the whole of him. His dress was so smart and gorgeous, undermining perfection. He was looking tantalizingly carried away. "How would I make him notice me?" This was my thought, and I was dying fully in love just because of his kind of person. His parents are principled people, and I wouldn't want to jump the fence but would pass through the normal route to his heart.
The party ended, and a day later, I saw him standing by the gate. I tried to make him notice me, but somehow he didn't. As I was walking towards him just to greet him "Good morning", I heard his mom echoing his name from behind "Michael, where are you". At one point, I thought it was someone else, but hearing him responded assured me of what his name was. But then, his mom deprived me of achieving my aim. What an impediment! Nevertheless, I tried to figure out another way, "but wait a minute... Did I just hear his name clearly? Wow. What a beautiful name he has".
The next morning, I saw him from my abode standing by the gate side, preparing to go to school, as he was in high school. Immediately, I ran out, pretending to go out to attend to something. My mom asked, "Jennifer, where are you going when you were supposed to be preparing for school?" I did not have a word to say but later thought of one being a smart girl but quiet, anyways. "I saw one of my friends outside, and I needed to ask her if we would be having a physics test today", Hearing the word Test, my mom, who does not joke with Test, allowed me out.
Immediately after I got out, I saw Michael with another girl who was my friend at school. The way she was smiling at him sent some sense of humor deep inside of me. "Would it be that he is dating Sharon? No, I shouldn't be thinking this right now", although I was not thinking straight after this imaginative experience. I tried hard to remain focused, but then the thought of what I saw was killing me softly. My mom saw my mood and was perplexed: "You left befitting but came back defeated. What happened to your look? What did your classmate say to you?
"Nothing Mom, she only said we would be having physics test today, but I'm not prepared", I only used that to deceive my mom, but then would this face laugh again after today?
During school hours, Sharon was just smiling, and I added what I saw to her present look. "What's the problem, Sharon? Why are you smiling so intensely?" I did not care what would come out of it, but I said what I needed to say. "Nothing; it's my usual way of smiling, and why ask?" I was down in thought as she asked me that question. I don't know whether to give her a dirty answer or to answer her normally. "Nothing; I have not seen you this way".
"Oh, no… You of all people, should know how I behaved", she responded.
I didn't just want this conversation to end without asking further questions. "I saw you with Michael this morning; are you related? Or something else?" "I don't seem to understand what you are saying. Be specific, or are you a monitoring spirit? She rudely and angrily responded.
"It has not come to that extent. It's just a question", I replied to her.
After that day, she began to keep her distance from me. I never mind, but just maintain my limit. As I was coming from school, I never bothered to come down from the bike at my gate but decided to stop at Michael's gate just for him to notice me. Luckily for me, he was standing by the gate with his bag on his back. "Hay, baby..., I looked around to see if he was talking to someone else, but I could see no one apart from myself. The voice came again, and this time I was melting after hearing his marvelous and sweet voice. His voice sounded so sweet. Deep inside of me was a lump of ice that was melting slowly. I could not move an inch and instead turned to him. "Are you talking to me?" "Yes, I am", the voice said, again killing my brain.
He drew closer, and as he wanted to speak a word to me, Sharon from behind echoed his name, "Michael". Immediately after he heard Sharon calling him, he could not open his nicely-looking lips to say what he had to say. "Why would this girl stand in as a rift, or should I say block, between me getting close to Michael? Who is she to Michael? I need to know''. These were the questions that kept running through my head.
The next day, I was just boiling and ready to lose my temper with Sharon. Luckily, she entered the class when our mathematics teacher started teaching. So, my temper was lowered.
The way she looked at me was also different, just like someone who needed a fight. I was also ready to face her at all costs.
After the mathematics class, I was standing by the doorpost before receiving a tap on my shoulder. I turned and discovered that it was Sharon. I was ready to hear what she had to say before showing her my other side.
"Please, we need to talk", Sharon said calmly, which got me perplexed. "What did she have to say after ruining my day with Michael? This was the question left in my mind.
"OK, I am listening", I responded without creating a scene, leaving my grievance behind.
"I was sent by Michael to you", Immediately I heard Michael, and I was ready to give her a listening ear.
"Michael is my cousin", I was shocked to hear this statement from Sharon. "But the way you behaved sent some pictures of you two dating each other", I said calmly and gently.
"No, we are not dating but cousins. He sent me to talk to you. He has been observing you from a distance, but immediately he knew we were in the same class, so he asked me to create an avenue for the two of you to meet. Will you have a chance?" Who am I to object to such a meeting? Without letting this opportunity go, I responded, "Yes, I will have a chance after school today".
Wow. I can't wait to meet my world.
---
---