Mummy's Boy
"How much more will it take for me to see you again, my child? It's been years now, and I have been longing to see you as soon as possible. Hearing your voice is not enough, but seeing you in person is the best thing that can keep me moving in life. I know you always send money, but it is not necessary; instead, life is the best option. I have missed you so much, my child. Likewise, I have missed you so much. Likewise, I just want you to come home at least once and see your mom once again", Jackson's mom spoke calmly and lovely, with tears drilling down her cheek on the phone.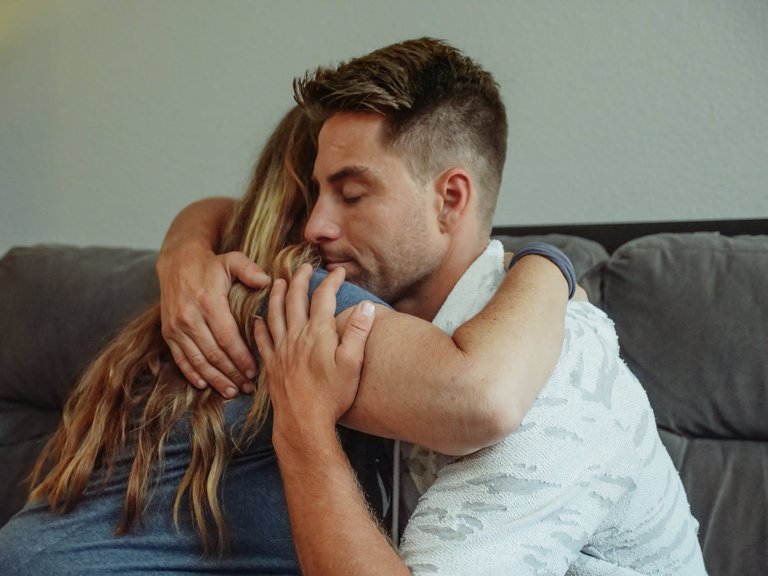 "Mum, don't worry, I will make it up to you to see you in person instead of sending money all the time. Right here, I need to complete the training and project the university sent me before going home. I have promised myself to make it up to you to at least come home just to see your beautiful face and give me that brilliant torch you used to give me. If need be, I will also ask you to carry me in your arms, as I have missed you so much, my mother.
I miss you, mom", Jackson said, smiling on his end as he said goodbye to his mom.
It was not easy for Mrs. John to stay alone without his son, Jackson. Mrs. John had been the pillar of her family when her husband died in a car accident, leaving Jackson behind for her. Being her only child, she has no choice other than to find means to take care of Jackson, no matter the cost. She sacrificed all she had just to make Jackson a better person in life.
When he gained admission to the university, she was so happy and was ready to pour all her savings into making her only child a better person in life. Jackson left home for school, and her mom hugged him before leaving. Even after getting to the school, she still kept on calling him more than four times daily. She just wanted to know about his welfare.
Now the institution has sent him abroad after discovering some talents in him. She could not just hold back her tears, and her voice was as loud as the microphone.
"Son, you are going to a no man's land, and you must know the child of who you are. Never give up and always remain this same Jackson, but you must not remain stagnant. Know the reason you have been sent to the States and never give up", Mrs. John cried out loudly while pouring out sweet words of advice to her son, Jackson.
"I will take your words with me, Mum. I will never forget to apply them in my life", he said as he bid his mother farewell.
Jackson was supposed to stay for just two years but was extended. The extension was due to another important talent that was rediscovered in him. Being an engineer, he had countless talents, and no one would want to let go so easily of such a person. He became the backbone of California University in their ICT department. His former institution had to agree with the California university just to retain him but for some specific period.
Jackson began to get worried about how to reach his mom and what to say to her after the year he told his mom had elapsed. He knew not what to tell his mom but summoned the courage to call her after all.
"Mum, please, I was having issues calling you as I was short on what to say and how to relate it to you after promising you the last time you called. I'm going to postpone my coming just because of… Without completing his words, his mom aborted the call. She started crying bitterly for not seeing her son for over five years now, and other years would be added to it. This gave her some more opportunities to gather water that was stored in her face and start pouring it down her face.
Jackson tried calling, but his mom refused to answer. After many trials, he stopped calling and began to find ways of making it up to her mom. He gave his mom's number to his superior, who in turn made a call to his mom. "Hello, Mrs. John, I'm calling from California University, where your son is presently. According to our research, he came out to be the best student, and we decided to make him stay an extra two years before coming home as the project we are embarking on would take that long. Please answer his call".
"Alright, I will, but don't let it exceed the promised two years", Mrs. John said. "We will not", Jackson's superior said, smiling.
Jackson and his mom later spoke and had a good time on the phone.
After a year, the project was completed, and he came back to report to his university chancellor, who had sent him to California for a project. He never told his mom he would be coming home, as he wanted to surprise her. That same day, after reporting, he headed home and met his absent mother. He knew the usual place where her mom normally dropped keys. He entered and was having a good time.
His mom came back and was surprised to see her door open. "Who must have broken into my house?" She was shouting from outside without thinking twice. Immediately, when Jackson heard his mother's voice, he hid himself at the back of the door. His mom entered and met the house well-dressed, just as Jackson always liked it when he was still with her. Immediately, Jackson rushed from behind and jumped on his mom.
"Mum, how have you been?" She turned and was crying while smiling at the same time. "I have missed you, my boy", she said. "I missed you too, Mom.", Jackson was in a good mood. They hugged and jumped on each other happily.
---
---