Nice Start, With Dying End
It was a nice start, but the worst end
I saw a parent in my school who happened to have a fish farm. He was doing so well, and his farm was truly booming. One day, I happened to meet with him just to make some observations about how to start one. He told me that it is not something one can jump into if one doesn't have enough money to buy the feeds. He tried to explain the pros and cons of fish farming. After some time, I was carried away when he mentioned the money attached when the fish was ripe for sale.
I had no choice other than to involve one of my friends, who happened to have a little knowledge about a fish farm. Although I had been advised to get a little fish for a start, my friend and I were calculating 1000 pieces of fingerlings as a start, which was too much for a start. How to get it started was not a problem, but the end was the problem.
We had a nice start, as we rented four already-made fishing ponds. We were happy with the starting point, as we got some feed for the fish. Likewise, we feed them three times a day. Within two weeks, we had a tangible number of catfish and were happy to see them flapping their tails in unison.
After four weeks, we were advised to change their feeds to an upgraded one, which I had forgotten the name of. It's been over 14 years now, so I have no idea about the names of the feeds we used.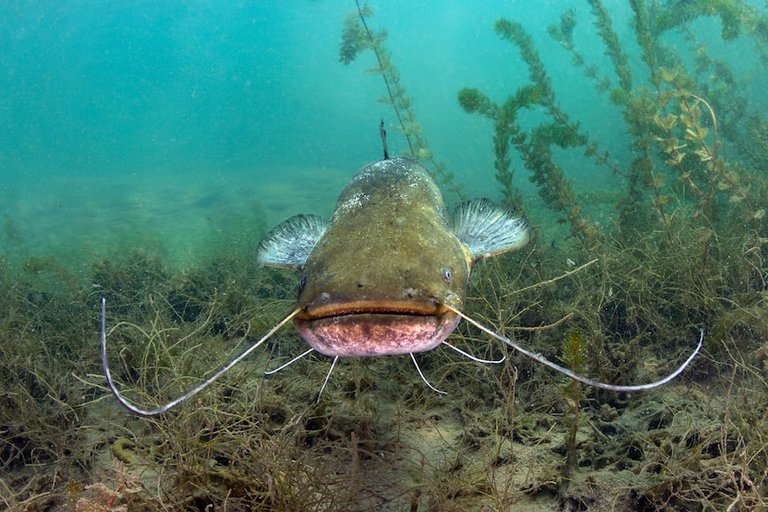 Milos Prelevic
I would begin to calculate my eggs before they hatched. Someone said a 1 kg fish can cost about 1,000 naira (#1000), which I concurred with. So, I was calculating a rough estimate of about 700,000 since there may be records of deaths or weight losses. This was making me pour all my monthly salary into buying fish feed. My friend did not have enough but was just struggling to bring a little.
We fed them to a stage where we would have some sales, but failed to feed them for two weeks. My pocket was dry, and my friend was also not too buoyant. We began to feed them fish intestines and sometimes wasted rice. This got them depreciated and they started dying. After a few days, more than fifty died. The next week, the same thing happened, and so we decided to sell it all against all odds.
I was not happy, but we had no choice other than to sell since they were dying and we did not have enough cash to take care of them. So, the day we sold them was not a laughing day for me. My plans for the fish were thwarted, and I was left in surprise.
We spent about $350,000 on the fish, but the price for selling those fish was just too meager. I was sad to hear one of the customers say, "We will pay you $150,000." What a high-order disgrace! In anger, I wanted to turn all the fish back into the ponds, but I was calm.
In the end, we got them sold off for this little amount. What an immense loss! I promised myself not to venture into a fish farm ever again. All is history now, but anytime I see a catfish, I take my mind back to those days.
---
---