The COMedy Rumble: Students' Fun Moments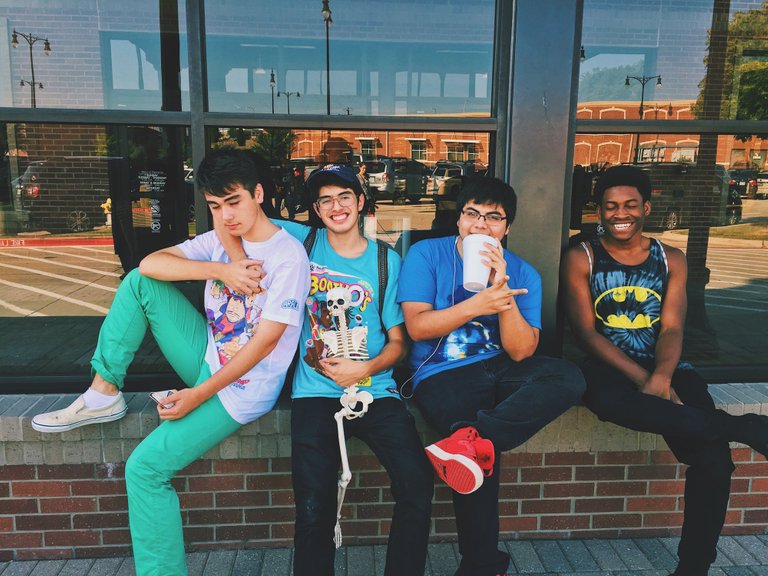 Kat Wilcox
Student's Fun Moments
I could remember when I was still in school. I do have this belief that I would enjoy it so much not until I face school life. It was the best life which is filled with sadness and happiness.
Right in my school, I had three friends as my roommates. One does think big but stingy, while the other looks pompous although can bring anything he has. The last one just goes with my likeness. We are of the same match but we're not in the same department. Whenever I travel home, I bring back a 50kg sack filled with gary (cassava flakes). The one who happened to be my kind of person did bring lots of fish and tubers of yams. This was the best combination as the remaining two do not come back with anything. They come back the same way they left. This kept the two of us wondering as we were the only ones feeding the house.
The semester always takes just three months and within a month we must have been through with the foodstuffs we took to school and the struggle would keep on increasing. My other friend who always works with my spirit and also with me has a relative whose house is not that far from the school. The house is just a few kilometers from the school. So he always goes to his sister's place to collect some foodstuffs and also some money, which male lasts for just one or two weeks. The suffering kept increasing of which we were left with no other option other than face Saturdays ceremonies.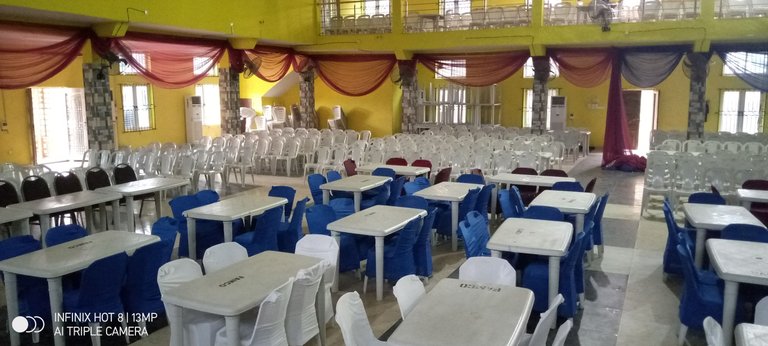 We began to target Saturdays since it is the weekend and we would not be having lectures except tutorials. Trust our Yoruba people and the way they always attend parties. They spend lots of money to cook and to entertain guests. What we always did was to iron our clothes to the fullest and search all the nooks just to find where the party was being held. Not just parties but ceremonies that would contain a lot of food.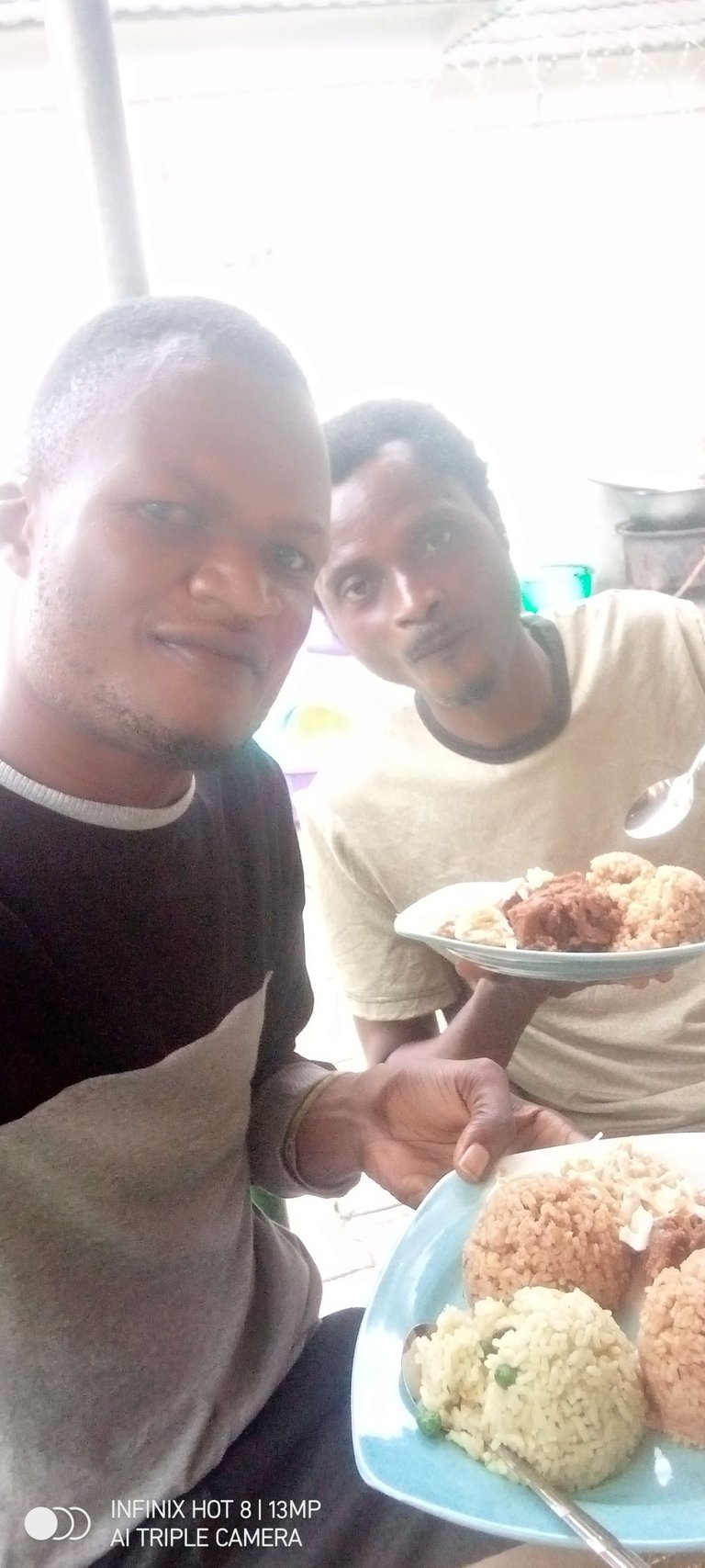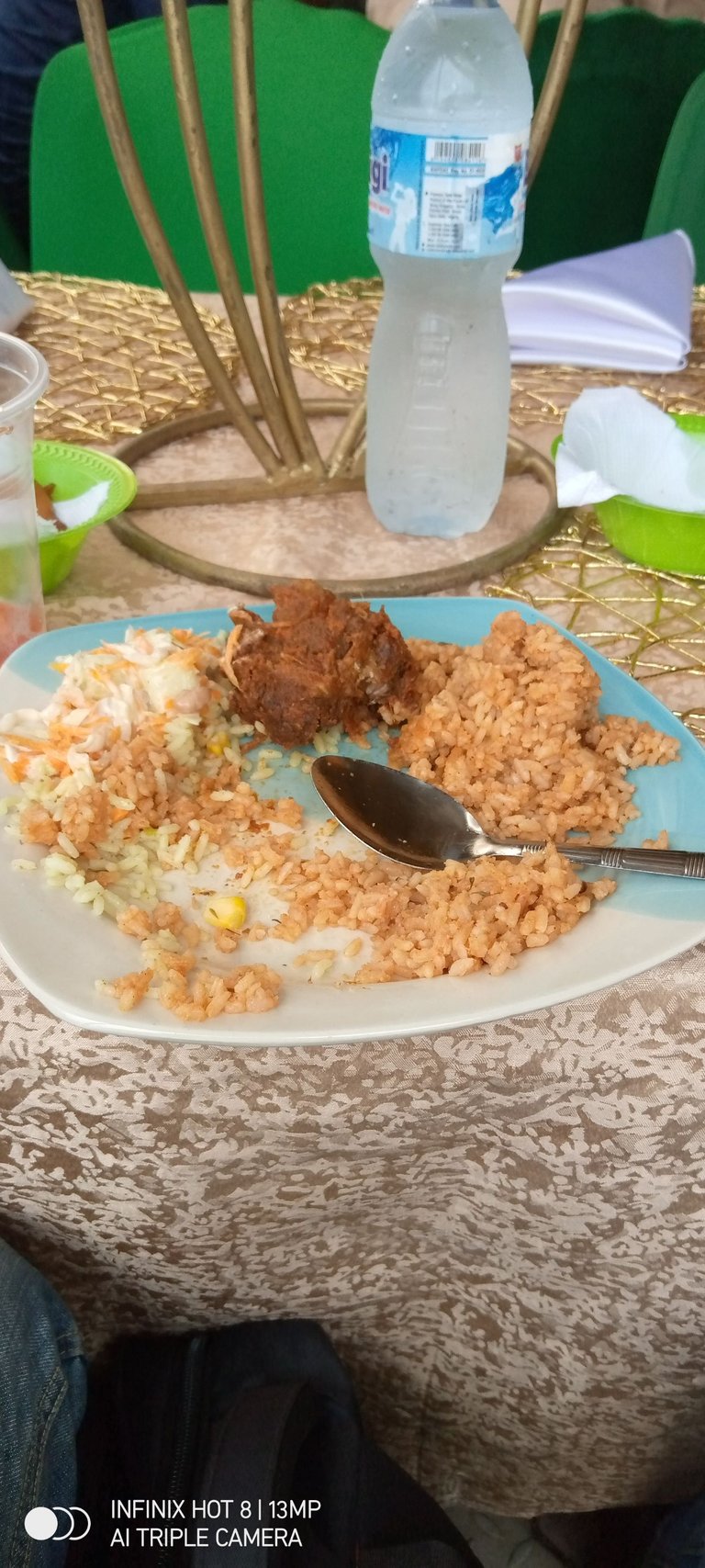 After locating the ceremony ground we would sit as if we were part of the invited guests whereas we were just students. The first Saturday I was just too shy to sit. My other three friends were very comfortable with the way they were seated. We sat comfortably waiting for food and to our surprise the food they served. We did not just go there but went with a nylon bag. When the food was brought I first looked at people around me and threw the food inside the nylon likewise my three other friends. Immediately we diverted the plates into where they cannot see and we are waiting for more. After some minutes they served food to those who have not been served before. As students we were not dullard and we did not go to the ceremony ground for joking issues. We took one more round and again looked around to see if someone was watching. We threw them into the nylon bags.
This was how we were able to survive for that following week. The food we collected can serve us for days. It was not easy but we made it possible. This was how we we're going to two parties just to survive. School life is not easy but sometimes who needs to wise up or as they will run out of school without doubt.
In another session, we were thinking that everything would be just like ever. Since we have tasted it and have seen how good it is to survive with it, we decided to take it as a general routine. I brought cassava flakes as usual and my friends, apart from the one who we both went out together with, did not bring anything back from their respective homes.
So, after two months of using it, we went in search of where the party was going to take place. Indeed it was a good moment for us as we had a lot of food.
We went again in the second week, but this time it was not the way we thought it would be. After going for an outing, we searched and searched but could not see where they were having any ceremony. We tried hard but all our efforts proved abortive.
Hmmm…. Can I reveal something to you? We slept in hunger and we were counting the numbers of rats passing by. We woke up and went straight to meet up with one of our friends who gave us cassava flakes to drink. We still had a little energy.
After this has been done, during the last week of exams we would not be able to go to the party or parties to collect food, instead we would contribute some money to buy gary (cassava flakes) which we are going to drink for one week before vacation.
I can bet you, except if you come from a rich home, you must pass through the stage of drinking gary (cassava flakes) in school. I drank it for a good one month and I was feeling uneasy deep inside my throat. Student life is the best and it is a life full of so many experiences.
I'm inviting @b0s and @smokyice
You can participate HERE
The second, third and fourth images are my properties
---
---