Traitor In Disguise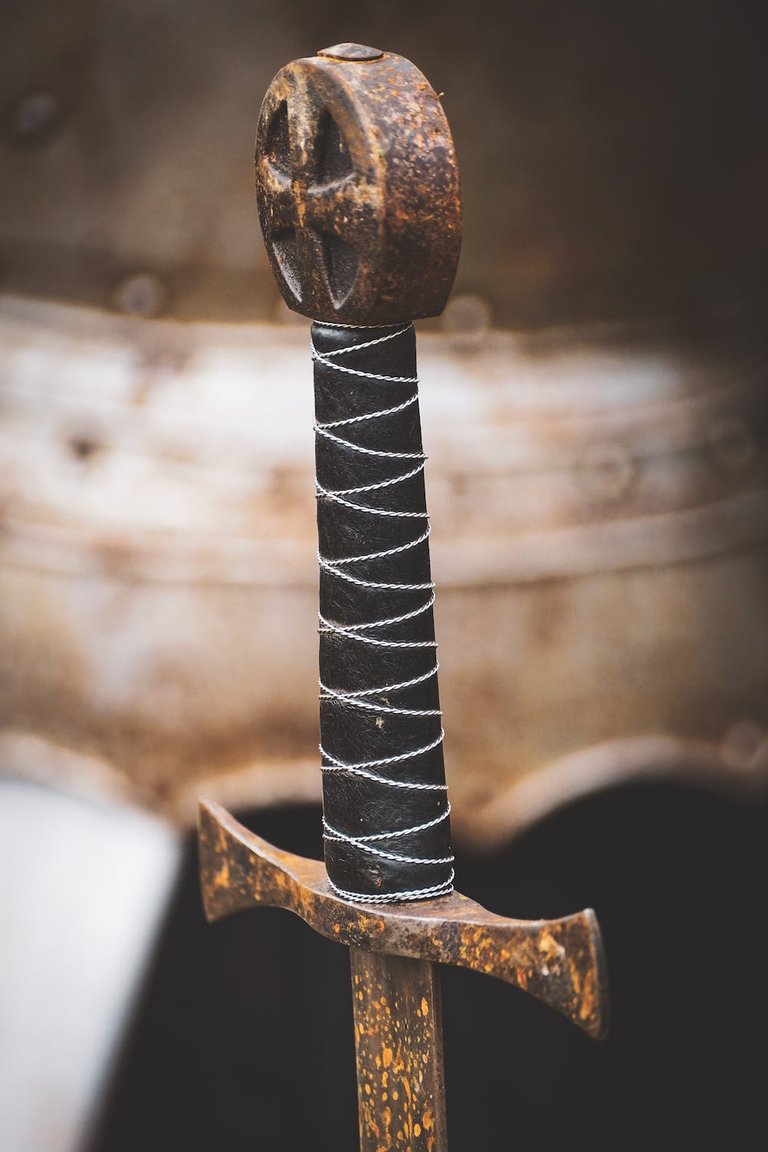 Susanne Jutzeler, suju foto
Traitor In Disguise
Duke is one of the right-hand and the king's childhood friends. They have been together for 25 years now and even saw hardship together. They had helped and watched each other's back right from the days trying to find their path. They are now together doing all things together just as before, not until an intruder who claimed to be nice and trusted came into their midst. The only block between two friends is trust. Young Marcus has been so faithful to king Chris and has proven beyond all reasonable doubt to be the only man fit to be the king's, trusted man.
He only managed to win the king's heart after seeing the lost sword. Duke was asked but told the king he would try to find it. He searched for it but he could not find it, only for Marcus to sneak into Duke's chamber and hide the sword in his room. After much searching, young Marcus told the king to search everyone's chamber since no one is ready, to tell the truth. He started the search in his room but nothing was found. They proceeded to the next chamber but nothing was found. They proceeded to the next chamber but found nothing. The search team went ahead to the last chamber which appeared to be Duke's chamber. After a critical search, the golden sword was found. Duke was left with no words and had his mouth widely opened and eyes ready to drop some water. He was in a deep shock and surprise.
He already knew someone would have taken advantage of him and the only person he suspected was young Marcus. The king made an order which must not be jumped over with and so Duke was banished from the land. All his properties were seized and was left with nothing.
King Chris was angry with his best friend to the core but lacked trust. He was supposed to trust his friend as they have been together since childhood. He could not trust his friend just because of the poisonous snake in the green grass. Young Marcus had poisoned the heart of the king towards the Duke who happened to be the king's best friend.
Duke was sent into exile but managed to escape the punishment just because of the friendship he had with the King. He was supposed to be beheaded for theft.
Young Marcus became so close with the king that he must be passed through before getting to the king. He was just like the second in command of the community.
Meanwhile, Julie is someone who was in a deserted area after being banished. It was a surprise for the two to see each other again after being left for years. Duke has been in love with Julie but got separated due to the banishment. Her parents were framed for what they did not do and were banished from the community. Finally, fate has brought them together once again. Duke has been out there for over two years now and now decided to disguise himself to prove his innocence. He went down as a warrior to his town and saw that everyone has been obeying young Marcus just like a king. He went with Julie. He now grew beers all over his face. His face became so old but was a good warrior as well as Julie's.
After seeing the way he performed during a competition that was held in the community square, he was given a chance to serve the king as well as Julie. Julie was there to monitor every move of Young Marcus. At a time she seduced Young Marcus and indeed he fell for her tricks.
Young Marcus went to the neighboring Community just to seek their support to fight against the king. This would make him succeed King Chris. Julie knew every move of Young Marcus and told Jude about it. Jude told the king to leave the palace immediately as some of his men had gone to the neighboring Community to ask for help to get him killed.
Who are you to order me to leave my palace and who are you to tell me much about my men? You are new and now you have known my men so well? The king asked.
I'm here to prove my innocence and to seek revenge on the one who made me leave my Community and the one who used me to gain access to you. Duke said to King Chris, his best friend.
But….. the king wanted to say a word but was cut short by Duke.
Just come with me. Duke said.
The king disguised himself and followed Duke to the neighboring Community. This was where he got to know that he was wrong about Young Marcus.
Now, he went home and still pretended not to have heard anything about him. King Chris had everyone alert and positioned so many soldiers all over the four walls of the community. When it was time, the warriors were not able to enter the Community and instead were captured.
Young Marcus was exposed and Duke was back to his usual position again. The fate which brought Julie to Jude made things possible and they got married.
Young Marcus received severe punishment.
---
---