Where Is My Daughter?

"Where is Belize?" Roland exclaimed, as he was in a state of wonder.
Everyone began to search for her as it was nightfall, but she was nowhere to be found. "She is my only daughter and the one in whom I have full confidence in being a girl. Nothing must happen to my girl. And you? You left together; why on earth did you come alone?" Belize's mom was confused and did not know what to do.
Roland, being her elder brother, could not wait for her as usual and instead rushed home, leaving Belize behind. "No, Mother, I did not leave her; instead, I searched everywhere in the school before leaving but was unable to find her. I had to come alone since she was nowhere to be found. I even thought she had come home", Roland was derailed while speaking to his mom.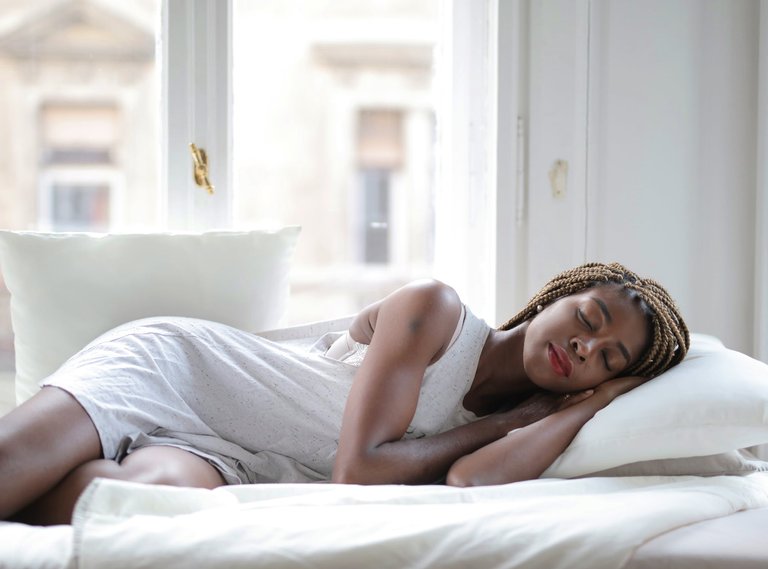 Andrea Piacquadio
Belize's mom could not wait an inch before giving her husband a call and informing him of what was going on. Being the daddy's girl, Dad rushed home, passing his night shift to his colleague.
"What were you doing when she left?" Belize's father was mad at his son, Roland, while asking the question.
"Dad, I left after searching every one of her bases before leaving, and so I concluded that she must have gone home. You should know that I shouldn't leave her just like that alone. Although I concluded that with her age, she would be able to come home herself", Roland was crying as he was being questioned too much.
"Maybe I should get to the school compound again. She may be writing her assignments or possibly with her friend, Charity", her dad said as he headed to the school compound quickly
"I should go to Charity's house to search for her. I may be lucky to find her there", her mom said, while she took the path that led to Charity's house.
"Please, sir, I'm looking for my daughter, Belize. Have you seen her?" Belize's dad asked with a thick, changed voice.
"Yes", the only teacher left in school responded. Belize's dad was so happy after hearing this and asked, *We have been looking for her for so long now. Where is she? The last time I saw her was in the staff room when she came to pick up her class register. The school was still in session," the teacher responded.
With his reply coupled with the anger in Belize's dad, it was just as if he should give the teacher a little slap. He was not ready to make another statement and instead left angrily to search the school for her daughter. After searching all corners, he went home relentlessly.
Meanwhile, Belize's mom was not back yet as she was still searching for her daughter, Belize. The friend's house she went to was a waste of time. "We came home together, and I even asked her to give me a cup of water before I dashed to my abode. Not at home was something that kept baffling me", Charity said, throwing her hands forward in surprise. She continued, "What must have happened to her, and where would she have gone? She is not the kind of person who can go out anyhow. Please, ma'am, do you have any relatives around? She might have gone to his or her place".
"My younger sister's house is somehow far from her, and she would have called if she were with her", Belize's mom replied, feeling so weak.
As she was going home, she put a call through to her younger sister: "Hello, we are searching for Belize. Did she manage to come to your house today?"
"What did you just say? Searching for Belize? Where did she go to? Have you searched the house or the school properly?" Her younger sister, Mary, asked. "Her dad has gone to school, and I don't know if he saw her, as I'm on my way home right now", Belize's mom was in tears as water was rolling down her cheeks.
"This girl will not give me hypertension this afternoon. I'm tired of searching", her dad said while placing his hands to support her head.
"Roland, get inside and give me a glass of water before I report this issue to the police. This is the next place to go to", Belize dad was thinking deeply of his lovely daughter as he yelled out his son's name.
Roland got to the kitchen, opened the fridge, and poured a glass of water from a keg. As he was going out to attend to his dad, he heard someone snoring. "But Dad and Mom are outside. Who would be snoring in the room?" Roland was soliloquizing. He got inside and shouted, "Mum! Dad! It's Belize",
They wondered why he was shouting and why he must shout that loud by calling "Belize".
Roland jumped in and woke Belize. "We have been searching for you since afternoon, and now it's dark, so you have been sleeping in the room since this while?"
Their parents were surprised to see her, and her dad said, "I trust my daughter. I knew she wouldn't go anywhere without our consent, but then what you have done can cause hypertension and a heart attack; do you know that?" Her father with a sign of relief.
"I'm sorry, Dad, but I told you when I was going to bed this afternoon that I was having a headache. You even advised me to rest a bit. Have you forgotten?" Her dad immediately recalled and said, Ohh…yes… You are right. I remembered now. So, I only wanted to give myself hypertension for what I should have remembered. It's an old age", Belize's dad said while hugging his daughter, Belize.
---
---