India Crypto News - Kotak Bank Opens Doors For Crypto Trading - First Such Incidence After News of Crypto Regulation In India
Hello Crypto Lovers,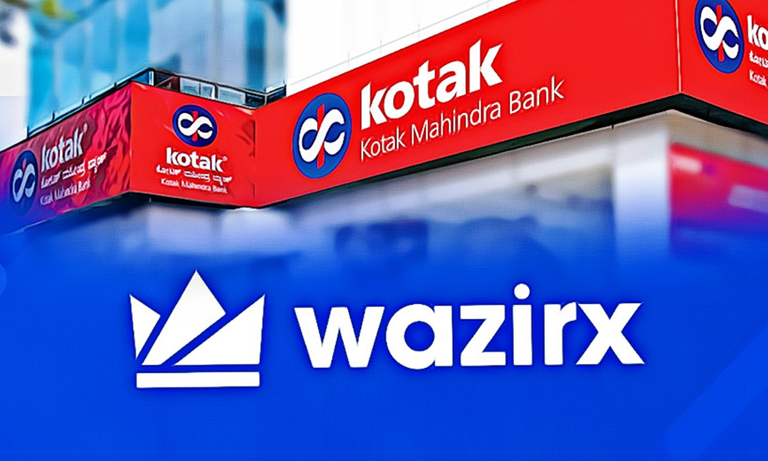 Source
While there are continued news for and against Crypto regulation in India and Indian media keeps coming up with news which are mostly unconfirmed, there are few silverlines off late about regulation of Cryptos in India with few of them I am sharing below including supporting comments from few of the much recognized Indian people.
Let me First begin with the news we got today about an Indian bank opening it's arms to a Crypto exchange for the First time and the Crypto Exchange is none other than the one which has partnered with Binance and yes, it's Wazirx!!!!
The bank, Kotak Mahindra Bank allowed the Cryto Exchange to open an account as per confirmed sources by bank and we all hope this is the beginning of support for Crypto regulation and will definitely supports the regulation of Cryptos via the proposed bill the Indian Government is planning to discuss in this winter session which has begun on 29th of last month.
The Indian Finance Minister Nirmala Sitaraman has recently warned the people against the speculative news Indian media is bringing out everyday and she confirmed that, the bill needs a revision as the older bill has content prior to 2018 situation and Indian Supreme Court's decision on directing banks to allow the Crypto trading seems to be not part of that.
The changes in the bill means, there might be changes to Government's earlier stance of banning Crypts in India.
There are news on Indian media that, the foreign exchanges might be banned and Indians holding Cryptos in foreign exchanges will be under scrutiny.
In reality, most of us will have to rely on foreign exchanges such as Bittrex, Binance etc because of unavailability/downtime of Indian exchanges during key times although that kind of situation is improving.
Let's hope the bill comes out with some positives

Support for Crypto Bill in India:
Mukesh Ambani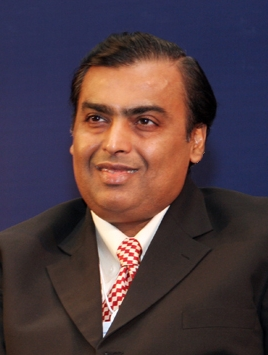 Source
Mukesh Amabani is the chairman and MD of Reliance Industries and is the richest Asian and 11th richest in the World has strongly supported Blockchain technologies and is a supporter of Cryptocurrency bill which is planned to be proposed mostly this week.
Ambani says, Blockchain technology will revolutionize the finance industry and he even equates the data it brings to new oil. We all know that, Ambani has oil refinery business thru Reliance Industries and his usage of word new oil is significant here.

Nandan Nilekani: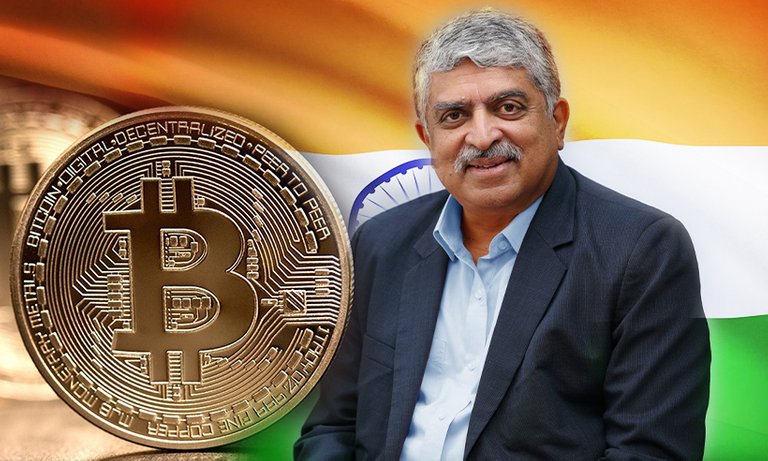 Source
Another strong voice in support of regulation of Cryptos was from brain behind India's unique identification number aadhar and the man who gave hopes of that, Nandan Nilekani has openly stated that, regulation with legal and lawful crypto market can benefit India with Indian youth reaching heights with innovative applications and that will lead to creation of global companies!!!!
Nilekani is one of the co-founders of Indian IT giant Infosys and he is currently the non executive chairman of the company he co-found.

CBDC again gains prominence:
The much awaited Crypto bill will also be expected to have an official confirmation about the release of Government backed Central Bank Digital Currency or CBDC as that is another way of digital investment for Indians and other country people around the World with about 83 countries planning to bring out their own CBDC.
The wait has been longer and the Crypto Bill hopefully puts an end to it soon!!!!!

With all these discussions around, India's Finance Minister has confirmed that, there is no instruction on the increased Crypto advertisements at this point of time, but, there is no plans to boost Cryptocurrencies.
Well, this still doesn't confirms the Government's stance on ban or no ban and we can keep guessing until the bill is actually discussed in parliament and there is an official confirmation about the same.
Lets all be positive and recent comments from our Finance Minister didn't have any hint of outright ban on Cryptos and even her stance on Crypto advertisements seems less harmful as she confirmed no decision on growing Crypto advertisements in India.
Thanks again for being with me on my blogs and supporting those, I can only say, we back out Government and would like to hear some positive news from them as we gear to enter another new year amid new CoVid variant Omicron slowly increasing it's arms in India and around the World.
Have a Great day :)

Join the new Official Telegram for Splinterlands via link given below to participate in contests and have fun.
---
Not yet signed up for Splinterlands?
You can join using my referral link: splinterlands.io and get some monsters from me :)
Posted Using LeoFinance Beta
---
---