MOST MEMORABLE NEW YEAR'S DAY EXPERIENCE!!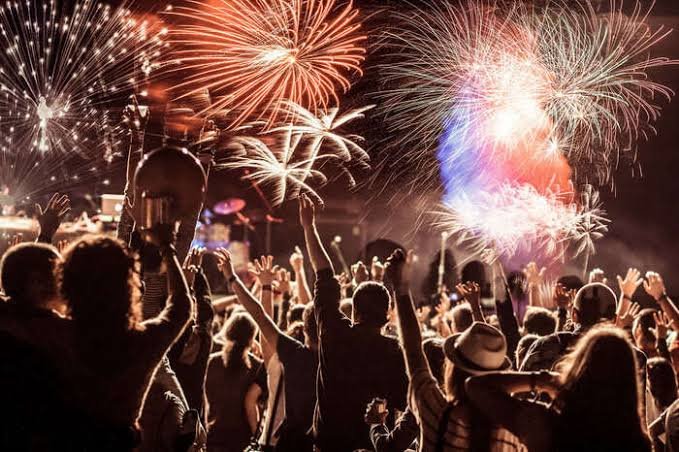 Source
I celebrated New Year's Eve on 31st December 2016 with a bunch of crazy Ghanaians in accra.It was a night I will never forget.
I was travelling across Ghana,and reached Accra on the morning of 31st December. My Ghanaian friend was holding a small party at his place to celebrate the new year, and had invited me over.
So after a full day of sightseeing, I reached his place at around 9 pm. Believe me, his place was absolutely breathtaking! It was very big and modern. He even had disco lights in his house. He had also invited many of his Ghanaian friends to the party. In fact, I was the only non-Ghanian present.
It was an awesome party. I became very good friends with all the other Ghanaians there. We chatted, laughed, ate and danced till midnight. A few minutes before midnight, we went outside to the balcony.
At the stroke of midnight hour, the sky was filled with firecrackers. So many firecrackers all around. We could see the Accra castle shining brightly due to all the lighting and colours. We opened a bottle of champagne and started celebrating.
At around 1.30 in the night, I went to the bathroom and fell asleep there. It was not intended, but I was extremely tired after all the travelling and sightseeing. My Ghanaian friend knocked on the bathroom door at 3.30am and woke me up.
I had to catch a train to Togo at 5 am. The station was around 45 minutes from my friend's place by bus and 2 hours on foot. I had less than 1.5 hours. Considering that it was a new place and it was pitch dark, I couldn't find the bus. As a result, I started running towards the station.
It was dark and extremely cold. I just followed the directions given by Google Maps and ran as fast as I could, hoping to reach the station on time.
I somehow made it to the station just a couple of minutes before 5 am. I boarded the train, searched for my seat and slept as soon as I sat down. I slept all the way to Togo.
Lol....has to be my most memorable new year's Day ever.What's yours?
---
---