MY BEST CHRISTMAS MOVIES OF ALL TIME!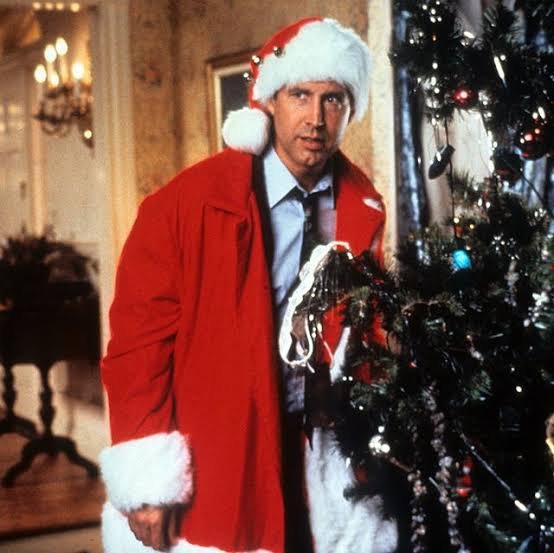 Source
Here is a review of my best ten Christmas movies of all time:
1.It's a Wonderful Life (Beautiful and Touching)
Following George Bailey's(James Stewart) request that he had never been born, an angel (Henry Travers) is dispatched to Earth to grant George's wish. The Angel demonstrates how many lives he has influenced and how they would have been different if he had never existed. A lovely bittersweet story that will tug at your heartstrings and is well worth watching over and over.
2.Miracle in 34th Street (Warm)
Susan, a six-year-old girl, has her concerns about Santa Claus, childhood's greatest enduring miracle. Susan doesn't expect to receive the most crucial presents on her Christmas list because her mother told her the "truth" about Santa a long time ago. Susan is given the most valuable present of all, something to believe in, after meeting a special department star Santa who is confident he's the real deal.
3.Santa Clause (Good fun with Santa)
Scott Calvin, a divorcee, is disgusted to learn that his ex-wife and her husband tried - and failed - to convince their 6-year-old son Charlie that Santa Claus isn't real. Scott reads The Night Before Christmas on Christmas Eve... and then has an unexpected visitor on his roof. The Santa impersonator vanishes after being frightened by Scott's call and collapsing, leaving only an 8-reindeer sleigh and a suit with instructions to put it on if he's in an accident. Scott does, and he's whisked across town dropping gifts down chimneys until he's taken to the North Pole and informed that he's now Santa by a troop of elves. Charlie is pleased with his father's new job, despite Scott's belief that it is a fantasy.He accumulates weight suddenly, even with his sudden love of junk food, till his hair goes white, his beard refuses to stay trimmed, and he acquires weight strangely... Now that he's embraced it, the only challenge is keeping it hidden from his family's skepticism.
4.ELF(An absolute laugh riot)
On Christmas Eve, a little orphan youngster sneaks into Santa's bag of gifts and is whisked back to the North Pole, where he is reared as an elf. Buddy discovers he is not an elf years later and embarks on a quest to discover his actual identity in New York City.
5.Polar Express(Awesome)
The Polar Express tells the story of a young kid who boards a strong magical train bound towards the North Pole and Santa Claus' residence on Christmas Eve. What follows is a self-discovery trip that demonstrates to the boy that the wonder of life never fades for those who believe.
6.A Christmas Story (Cute)
Ralphie, a nine-year-old boy, is the protagonist of A Christmas Story (Peter Billingsley). Ralphie only wants one thing in the movie: a Red Ryder Range 200-Shot BB gun. His mother's first reaction when he mentions it at the dinner table is that he'll lose his eye. He then decides it's the ideal topic for a report for his instructor, but she has the same reaction as his mother. He fantasizes about being Red Ryder and catching the evil people. When the big day approaches, he finds a plethora of gifts beneath the tree, including a nice present from his aunt, which his mother adores. What about the BB gun, though?
7.Fred Claus (this rollicking one involves the cranky Big bro of Santa)
When Fred (Vaughn), Santa Claus' older brother, comes to the North Pole, the black sheep of the family manages to create hilarious havoc that nearly destroys Christmas before proving that he isn't the loser that the younger Claus has always assumed him to be.
8.Christmas with the Kranks(Crazy Family Fun)
It's a funny rendition of "Skipping Christmas," a best-selling novel by John Grisham. Luther and Nora Krank (Tim Allen and Jamie Lee Curtis) decide to arrange an island cruise to avoid the yuletide blues and simply miss the holidays after their only daughter Blair leaves the family nest. However, their choice to break with tradition has the entire neighborhood in commotion, and when Blair phones on Christmas Eve to announce a surprise visit with her new fiancée, the Kranks have only twelve hours to bring themselves and their neighbors together to organize the biggest Christmas party ever.
9.A Christmas Carol (Dicken's classic Christmas tale)
Ebenezer Scrooge (Scott), a miser who has become a bitter and lonely elderly man who despises Christmas due to his only pursuit of financial achievement. However, a visit from the Ghosts of Christmas Past, Present, and Future on Christmas Eve teaches him to embrace the spirit of the season and the joys of friends and family.
10.Deck the Halls (Hilarious)
In one of the year's best comedies, Matthew Broderick and Danny DeVito play two neighbors who try to put the "win" in "winter." Buddy Hall (DeVito), determined to dethrone Steve Finch's (Broderick) tenure as the town's Christmas season monarch, plasters his house with so many festive lights that it can be seen from space! When their wives (Kristin Davis and Kristin Chenoweth) and children form a bond, the two men's competition and decorating intensify.
Which of them did you enjoy too?
---
---