MY HOBBIES!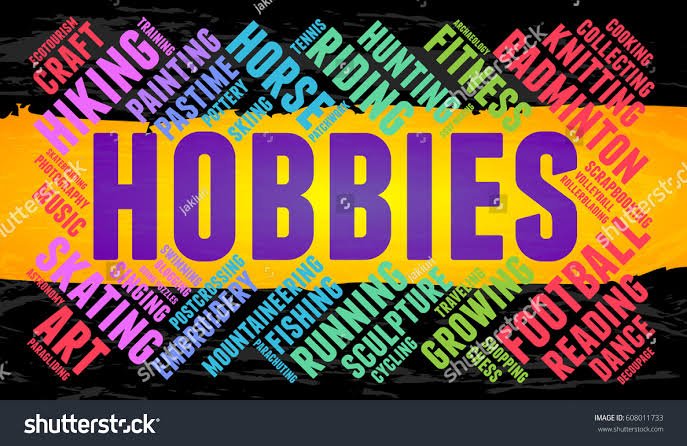 Source
As I grew older, my interests shifted. One of my favourite pastimes is reading. However, I do not regard it as a pastime; rather, it is a way of life for me. Reading is a hobby for me at each stage of life.
So, here are some of my interests:
From the age of six to eleven, I read a lot of children's books such as little red riding hood,snow white, and Cinderella. I also pay close attention to the radio.

No more children's books between the ages of 11 and 16. I read renowned publications such as the art of racing in the rain and bells. I also read a lot of rented detective books (suspense thrillers) (one anna per day per book). I even began creating some ridiculous suspense novels that I never showed anyone. I would keep a private diary in which I would write.
During this time, I became interested in making crafts. I'd make temples, buildings, and other structures out of empty match boxes. I'd also manufacture stuffed animals (with old Turkish towels). I also used a paste made from soaking old newspapers and fenugreek seeds to construct miniature dolls. I'd use turmeric, leafy vegetable juice, vermilion, and other culinary ingredients as colorants.Though not a wonderful work of art, it would bring me enormous pleasure.
During the holidays, we four siblings would spend hours playing 'bridge.' This game was taught to us by our father.
I stopped being interested in suspense thrillers when I was sixteen years old. I've recently begun reading books with a larger canvas. They were mostly fiction literature about human psychology, societal issues, interpersonal interactions, and so on.
In this period I developed another hobby, which is filling crossword puzzles. If it was a Telugu one I could fill 100%, even for a tough puzzle. But for English crossword puzzles, I could fill 25-75% depending on the toughness of the puzzle.Solving logical puzzles was also one of my hobbies then (it is still there). My father had gifted me puzzle books on special occasions like birth day.
At this stage of my life now,my hobbies have evolved to:
*Playing Badminton - As a part of the institute Badminton teams at sports complex and shell gate, there was a time when I used to play Badminton everyday. While I don't get the chance to play Badminton as regularly now, it will always remain my favourite sport. I have still preserved all the Badminton medals from my student days and will always cherish them.
*Music- I love music , all genres, be it afro, Pop, Patriotic , Classical , Bollywood (70s-2019 and a few latest also) anything…also in different languages English, Hindi , Gujarati,Marathi, Bengali,Punjabi , Korean,Japanese , Spanish..
*Playing cards or you can say poker and rummy.It's like an undertaker hobby , waking up only during festival or family meet ups , to earn some cash.
*Cooking yeah ,started when mom and dad were still working. Many occasions I am the head chief of Palace. Most of the times I try making some exotic dish which ends up spoiling , so I simply put rice in cooker and clear the mess before mom arrives , and pretends like nothing happened.and lastly
*Writing down poems , it a new skill I added to my arsenal. I am not good at it now , there's a scope to improve.
---
---