WHAT AN UNGRATEFUL REACTION TO MY CHRISTMAS GIFT!!!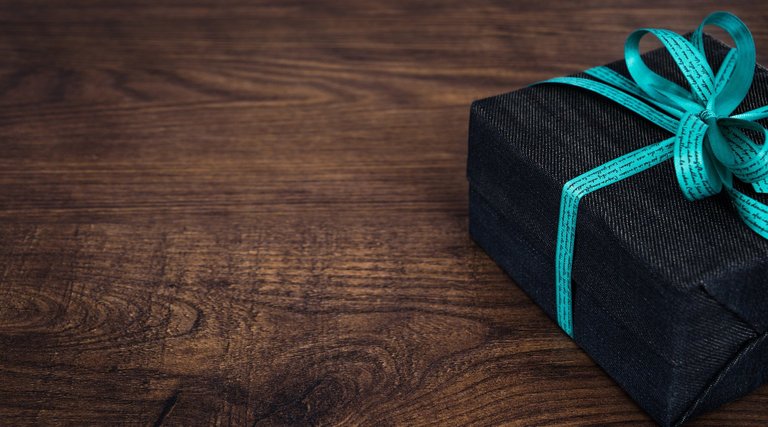 Source
With my mother, there is no way to win, EACH YEAR during Christmas. My father got her flowers one year, and she was so enraged that she didn't speak to him for the rest of the day since he only bought her "poor flowers." Since then, he has never bought her flowers. I used to save up some of my "lunch money" before I got a job (early high school) to buy her a gift. Sawrass jewelry was N250-N400 because it was the only store within walking distance. My mother would open it, thank me, place it on the table, and never look at it again.This occurred three years in a row. I decided not to purchase her anything other than a card for the fourth year because that seemed to be the only thing she liked and treasured. I did not get her anything for the fifth year, but I did give my girlfriend's mother a wallet. It was a Kate Spade pocketbook, to be precise. FLIPPED was my mother's reaction. She was furious because I hadn't bought her anything. I informed her that she had never expressed gratitude for the items I had given her, so why should I spend my money? (By the way, my girlfriend's mother used the wallet for about 2.5 years until it became crusty and old.) My mother retorted that I had never given her a wallet.
I reminded my mother that she had recently purchased a new Gucci pocketbook, which was far more expensive than Kate Spade. I couldn't afford the brands she wanted because I was a teenager working part-time at choice by bukka. Michael Kors was out of her price range. Gucci, Hermès, Burberry, and Versace were on her wish list. She knew I couldn't afford her designer labels and never asked for them, but what good was a Kate Spade or Michael Kors wallet if she wasn't going to use it? I only brought her dinner last Christmas.
What I did was send my brother N7000 to take my mother and father to their favourite restaurant for dinner (i lived 440 miles away at this point). My father was scheduled to drive, and he was well aware that it was intended to be a surprise for my mother. I'm not sure if it was because of a leak or because my mother simply found out, but she ended up inviting some friends, and the N7000 didn't cover the entire supper, so she had to pay the difference. It concerned me because I wanted to pay for the entire meal and for it to be a family meal. She might have taken her friends on any of the other 364 days of the year.
It may seem insignificant, but it irritated me because my gift was intended to be a family dinner, but instead it was a N7000 discount on a supper with friends (which my mom paid for and all her guests ate for free). I previously got something for my father and brother this year, but I gave up on my mother. I'm only going to get a card once more.
Further,to prove my point
Birthday this time, not Christmas.
So, I recently had a birthday, and it was a disaster. During a global pandemic, I had to drive a stray cat to a shelter three hours away and drop off an injured bird to a wildlife refuge that said-stray-kitty pounced on and managed to pluck out some tail-feathers. It has not been a pleasant day.
My mother's birthday was two weeks after that. A stray kitten had appeared outside my window, wailing loudly in the middle of the night, about a week before. (I'm a night owl, so that's how I learned about it.)
I took some food out to her, and she was half-starved and crying out. He then proceeded to tell me a long story about his woes, wailing pitifully while trying to eat the wet food I'd brought out.
"Yow meow! munch Eyow yowww meow munch eyow yowwwww!"
he cried the entire time his nose was buried in the food dish, thus his story went something like this:
"Yow meow! munch Eyow yowww meow munch eyow yowwwww!"
"And then this happened... "
munch and then THIS HAPPENED munch and then THIS HAPPENED TOO munch oh woe is me!!!"
I sat next to him and commiserated with him. "Oh yeah, that's terrible!" I exclaimed. Oh my goodness, that's terrible! Oh, my gosh, what a heartbreaking tale!
This went on while he ate, and then I grabbed him up and took him inside once he was satisfied and somewhat placated.
I offered him the guest room and provided him with food, drink, and a litter box, as well as the fleece jacket I'd been wearing outside throughout our painful conversation for warmth and comfort. He started kneading and feeding on the fleece like it was nobody's business as soon as I put my jacket on the bed. He was missing his mother terribly.
My mother, on the other hand, was not pleased when she discovered we had a visitor the next morning. I tried to convince her that I would find him a home, but I knew deep down that it wouldn't be possible. With harmattan approaching, I had to leave two feral cats behind when we relocated, and I recently had to take that one stray to the shelter. I needed a win after a string of defeats. Aside from that, I was completely smitten. It was yowl love at first sight.
I attempted to downplay the kitten's presence throughout the course of the week, but it was evident that she was becoming increasingly enraged and offended that he was...well...an unwanted presence. As a result, she was not in the mood to celebrate her birthday.
She hasn't communicated with me in quite some time. And, to be honest, I don't mind. Even though I like my mother, our relationship has had its ups and downs, so it's nice to have some quiet time. When she needed something, she spoke to me pleasantly a few times, but her emotional door is sealed.
We'll get over it soon, but last night I saw a small white-booted kitten run away behind the house. Because she looks just like him, I'm guessing it's his mother. No way... I'm guessing we'll have another visitor, so it's time to replace the guest room sheets. sigh
Oh well, the presents for Mom's birthday can wait till Christmas; they're not going anywhere,I thought.
Ps: Just wanted everyone to know there's a happy ending. Mom did finally come around, she's now quite fond of the lil punk. I knew she would eventually, he's rather irresistible. And she did finally open her presents, about a month or so after her birthday, and wonder of wonders, she actually liked them! Well, at least a couple of them.
---
---