WHAT MAKES ME HAPPY!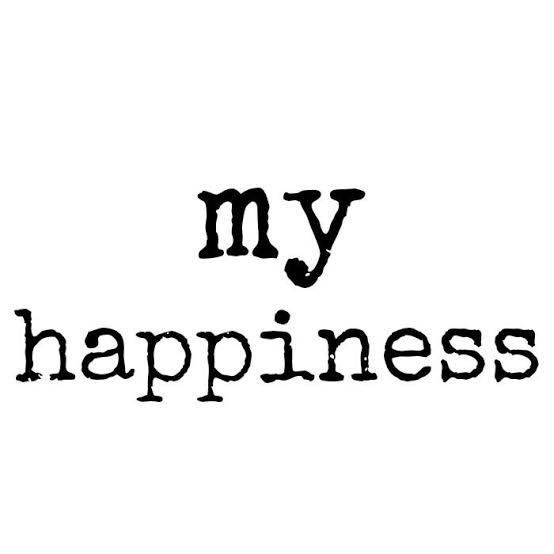 Source
Now, this is tough! There isn't one thing exactly that makes me happy 'the most'. In fact, many many things make me happy right now in life.
Although,I no longer completely rely on external circumstances for happiness in life, I've learned to cultivate my own feelings of happiness and satisfaction. It requires presence and willpower, and I'm still not very good at it - but just learning the process itself creates a good deal of happiness.
So,here to answer the question:The things that makes me happy in life are:
Firstly,
-I/ME/MYSELF
These are the three things that makes me happy right now,as I have already stated that my happiness or sadness is solely a product of my actions and nothing else.Happiness is a choice we make for ourselves, not something we should expect from others.
Because no one can make you happy if you are unhappy with yourself.
SO HAPPINESS IS A CHOICE.
Other things that makes me happy are:
-The feeling of accomplishing my week goals which I hardly do.Lol
-Helping others survive makes me happy, too.
-Food in general makes me happy when it's of good quality and delicious.
Having food I really really love! Even the smell of it makes me happy.
-Getting to express myself sadistically makes me very happy, especially since it's a pretty rare event these days.
-Crystals, gemstones, and pretty rocks,Flowers,The ocean. Nature in general.
-Being left to my own devices without being interrupted or interfered with or distracted.
-Receiving compliments, completely makes my day.Makes me intrinsically motivated.
-Hugs from loved ones.
-Going for walks with music in my ears and silence around.
-Helping someone without expecting anything in return.
-Music:Is basically the fuel in my life, it keeps me going on work, while exercising , chilling, even for sleeping sometimes.
-People: My favorite people like my family, girlfriend, closest friends are persons that I definitely enjoy alot to hang out with ,or talk, or even know that they are out there for me.
-Sports: I am a big soccer fan, and those kind of hobbies (watching the game, looking for stats, etc) help me to disconnect from daily routine.
I could go on and on and on. It's so easy for me to be happy when I can get out from under the depression.
When things aren't going to hell in my life, sometimes I can almost glimpse what it would feel like to actually be happy,to be free of clinical depression. Truly free of it. Who I would be!in short,without it.
I'm working on it. I'll get there.
---
---