In the awareness of a better choice / En la conciencia de una mejor elección [Eng]/[Esp]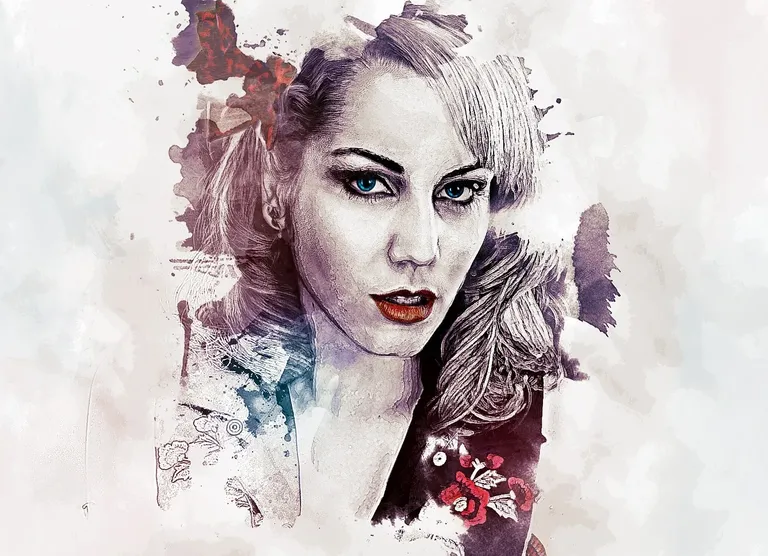 Pixabay
This post is dedicated to those women combatants, and not always they put themselves it is his shoes, this is an alive memory of the conscience and I hope that he should reflect on it and look in mirror either the decision hands are in his.

Only think in moment of his life that feels trapped and basins without a hand friend in whom you can help her, so much like your desperation is mixed by tears, in a way without course, but I have asked myself all that I love myself or all that me value to be able to love the others, looks like a lie only god and you himself can listen to you, do not fall down in the game of word if I deserve it to myself or not what I am passing, the life is complex as us, but we have to see more of our emotions, the days happen be well or badly, do not lose the time in lamentations, but in to live through the life and enjoy it really.

Only I know that we are the only one to be that we stumble over the same stone, he remembers we all do not have the response of ours lives, but really we listen to the reality of our life or only we want to listen what is convenient for us, he remembers you are the fundamental prop of your life and of your hearth, so much as the man and the woman they happen for a suffering in the life, scars stay, but the time will say to you of your experience as your interior force, it looks like a lie when there is assumed the reality that has many cicatrice the success turns you better and decided with it, only your biggest sacrifice will be bigger your success he will ask you if it was worth while.
---
[Esp]
En la conciencia de una mejor elección

Este post está dedicado a aquellas mujeres combatientes, y no siempre se ponen es sus zapatos, esto es un recuerdo vivo de la conciencia y espero que deba reflexionar sobre ello, y mirarse en el espejo ya sea la decisión de sus manos.

Sólo piense en el momento de su vida que se siente atrapado y cuenca sin una mano amiga en la que pueda ayudarla, tanto como su desesperación se mezcla con las lágrimas, en cierto modo sin curso, pero me he preguntado todo lo que me quiero o todo lo que me valoro para poder amar a los demás, parece una mentira solo dios y tu mismo pueden escucharte, no caigas en el juego de la palabra si me lo merezco o no lo que estoy pasando, la vida es compleja como nosotros, pero tenemos que ver más de nuestras emociones, los días pasan sean buenos o malos, no pierdas el tiempo en lamentaciones, sino en vivir la vida y disfrutarla de verdad.

Solo sé que somos los únicos que tropezamos con la misma piedra, recuerda que todos no tenemos la respuesta de nuestras vidas, pero realmente escuchamos la realidad de nuestra vida o solo queremos escuchar lo que nos conviene, recuerda que eres el puntal fundamental de tu vida y de tu hogar, tanto como el hombre y la mujer pasan por un sufrimiento en la vida, quedan cicatrices, pero el tiempo te dirá de tu experiencia como tu fuerza interior, parece una mentira cuando se asume la realidad que tiene muchas cicatrices el éxito te vuelve mejor y decidido con ello, solo tu mayor sacrificio será mayor tu éxito te preguntará si valió la pena.
---
---