A very slow week - SSC week 11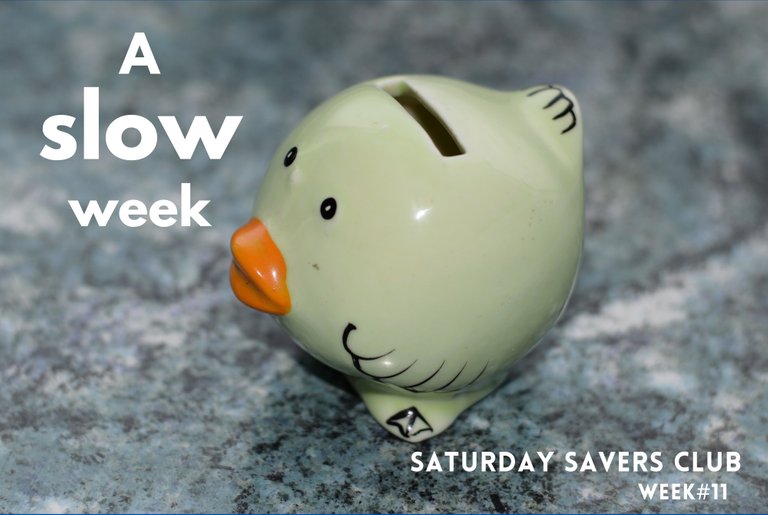 Image by Vinzenz Lorenz M from Pixabay edited with Canva
---
Hello Hivers, Lions, and Saturday Savers! Happy weekend
It's Saturday and time to post my weekly Saturday Savers Club goals tracking report. This week has been one of the worst in a long time regarding results in pursuing my goals.
If I'm honest, I was tempted to don't post anything this week. And hide my head like an ostrich, hehe.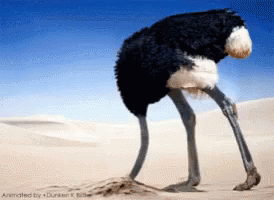 But then I thought, I have to face the results and get the well-deserved KUTA from my savings partner @tengolotodo.leo.
But before I go to report my progress, for those of you interested in joining the Saturday Savers Club if you haven't done it yet, and want to know what it is all about. I recommend you to read Saturday Savers Club with @sally-saver | 2023 Launch and FAQs | Everyone Welcome | EDS for Comments.
Goals progress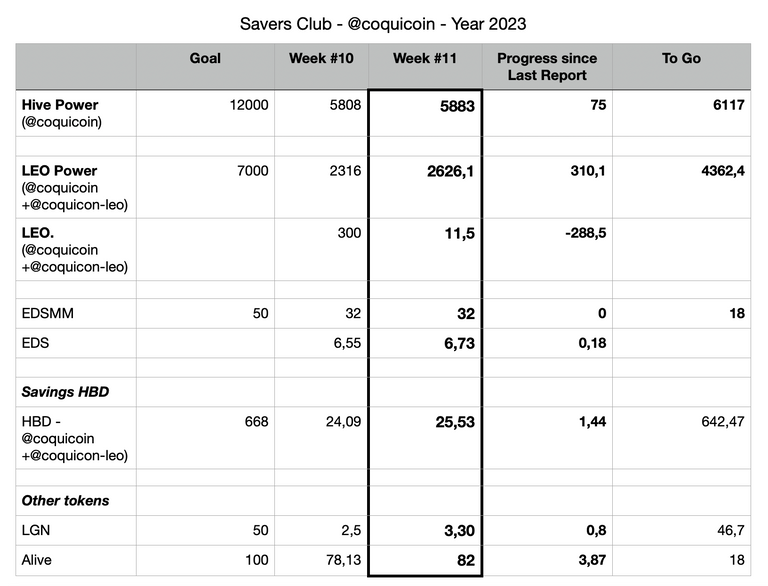 My HP increase this week is 75. The worst in a long time, and it doesn't surprise me since last week I didn't post too much. And although for next week I expect my numbers to be better, with the trend I'm on, the target of 12k by the end of the year is getting harder to reach. Although I'm not ready to give up yet and reconsider the goal.
But this is where this ostrich wants to hide its head. Because even though I successfully joined the LPUD, and I powered up my two accounts, my Leo average this week is only 21.6
At this rate, I would have to forget about my LP goals, and the fault is all mine because this week I have been barely active in LeoThreads. So to get back on track and catch up, I have no choice but to shake off the CBA mode I have been in for the last few days and join the threads fun again.
In the challenge of saving a pennie a day in an incremental way for my HBD, I am also behind and the gap for the catch up is getting bigger.

We'll see what I can do next week about it.
Others
Regarding the goal of having 100 Alive by the end of this month, although the week has been slow on this goal as well, I am confident that I will achieve it next week.
So in conclusion, it has not been my best week at all. And my score for this week is 6,5/10
That's it for today. Happy Savings, everyone at SSC!
Disclaimer: The above is my year-end savings goals, and they are no financial advice.
Big thanks @shanibeer for running this initiative :)
Thanks for reading!
All writings are my own unless otherwise stated.
Image credit on the caption and edited with Canva
© CoquiCoin
March 18, 2023
---

Banner design by @raj808
To get involved in this initiative do check out @eddie-earner or @sally-saver for details about the Saturday Savers
Posted Using LeoFinance Beta
---
---