A night walk at Bolivar Street in El Hatillo
Happy Wednesday, Hivers and walkers!
The walk I am sharing with you today is from last weekend. Saturday night, my husband and I decided to go for a drink in the town of El Hatillo, which I have already told you about in another of my walks.
We arrived in town. And after parking, we went to the main square area. We hadn't been there for some time, and we were surprised to see that one of the streets that go up from the square to one of the main avenues was closed to vehicular traffic in one section. The street is Calle Bolivar.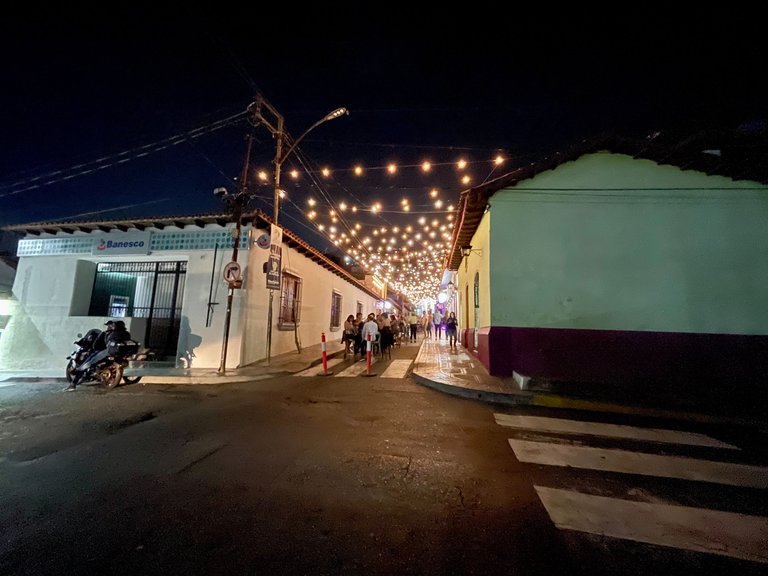 The street was illuminated. And unlike the town's main square, which looked a bit lonely, it was very lively along that stretch of the street.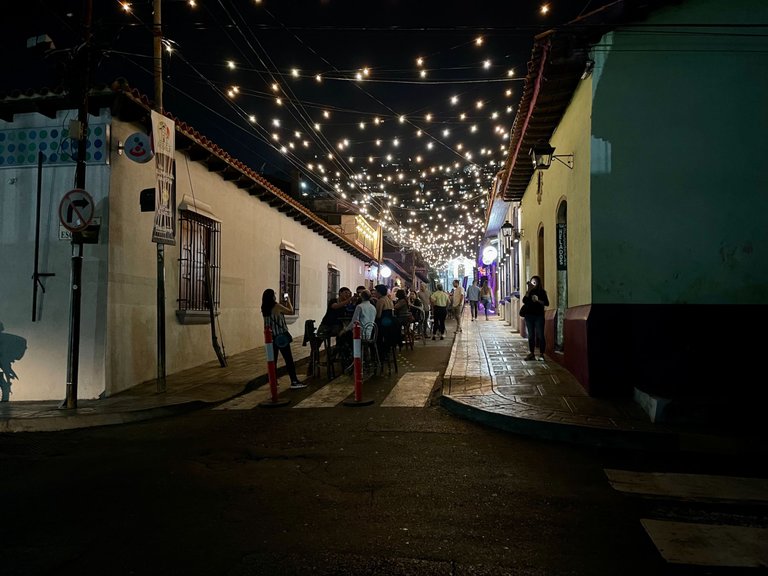 The spots selling food on that street had tables outside in the middle of the street. And the place was very crowded.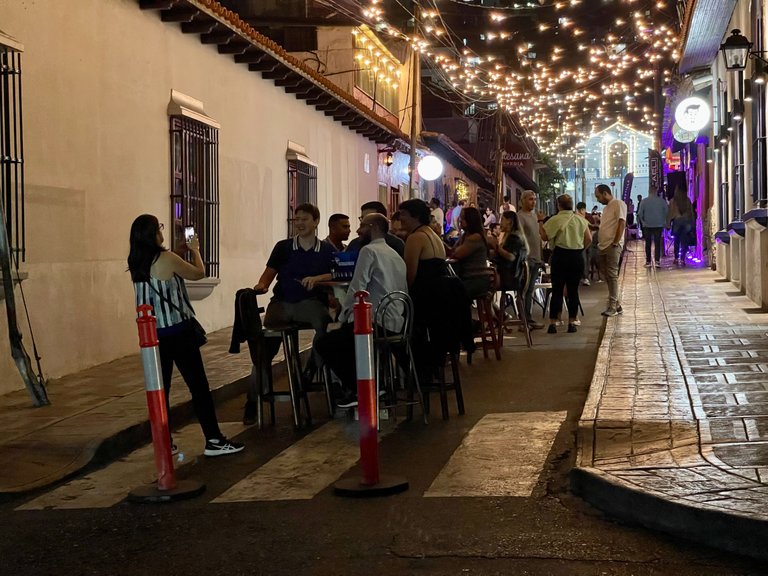 Some of the spots had music. In some of them, you could have a beer, and there were plenty of food options to choose from.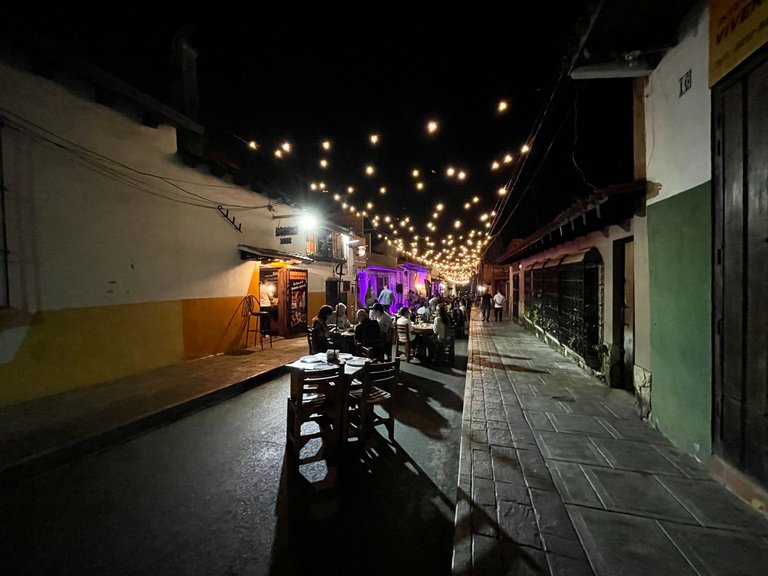 We walked the entire stretch of street that was pedestrianized. And all the tables of the places where you could sit and have just a beer were occupied. We only got one table available at the end of the street.
It was a place where they sold grilled espetadas, but we didn't want to eat. We only wanted to have a few beers. So we walked back on our steps and went to a brewery in town that we already knew where they sell craft beer that they produce themselves.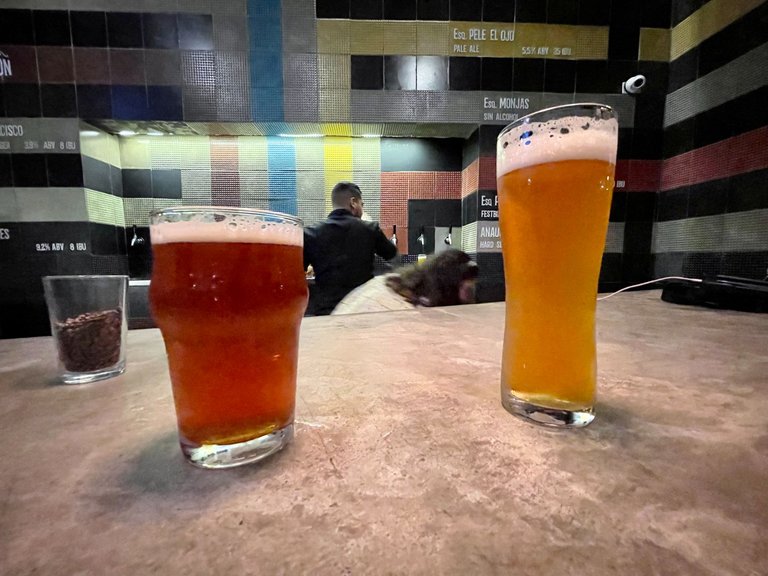 We had a couple of craft beers each at Cerveceria La Esquina, which I have already told you about on another occasion.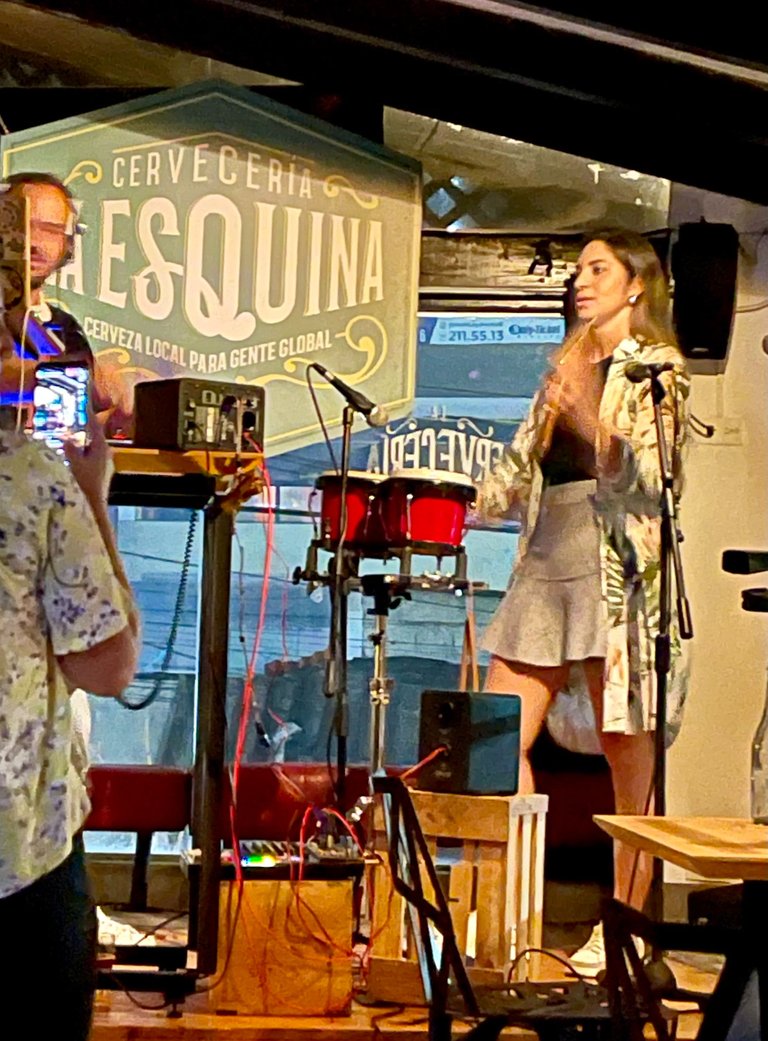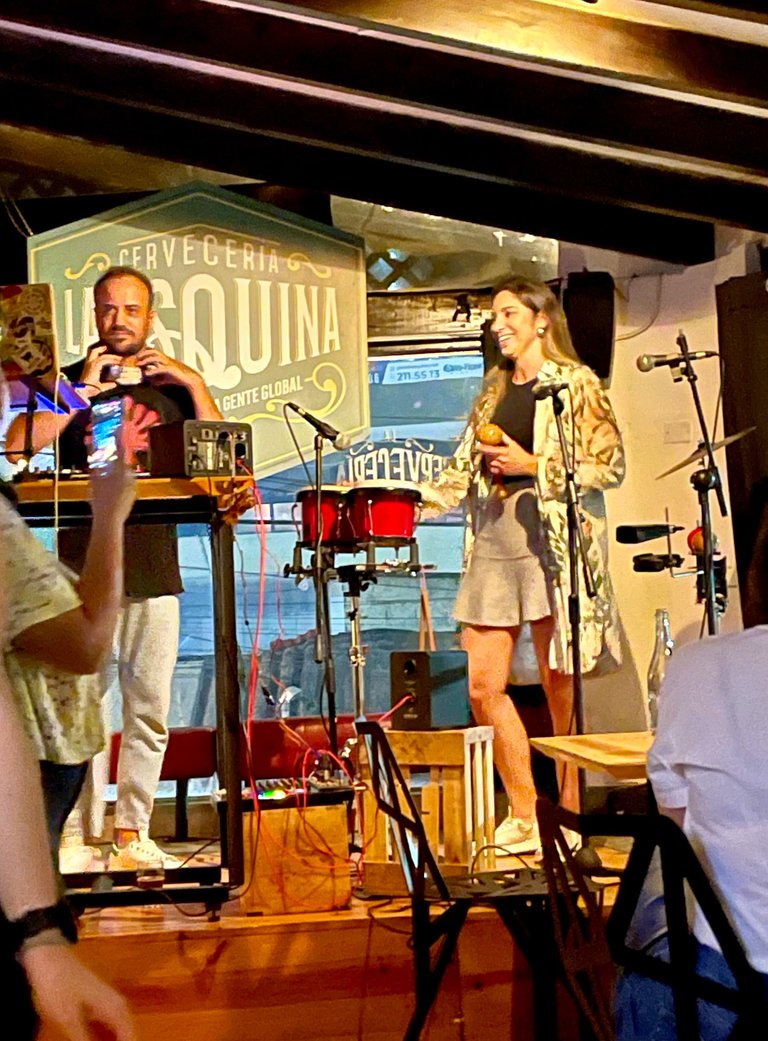 Some musicians were playing live. There was a girl very skilled with the maracas, who we later found out belonged to a local musical group called Cayiao.
After a few beers and some time, we left. We didn't want the parking lot to be closed and the car to be trapped. It was close to midnight.
We walked to the square, which was illuminated but empty. There were some shops open, among them a well-known sweets store in the area.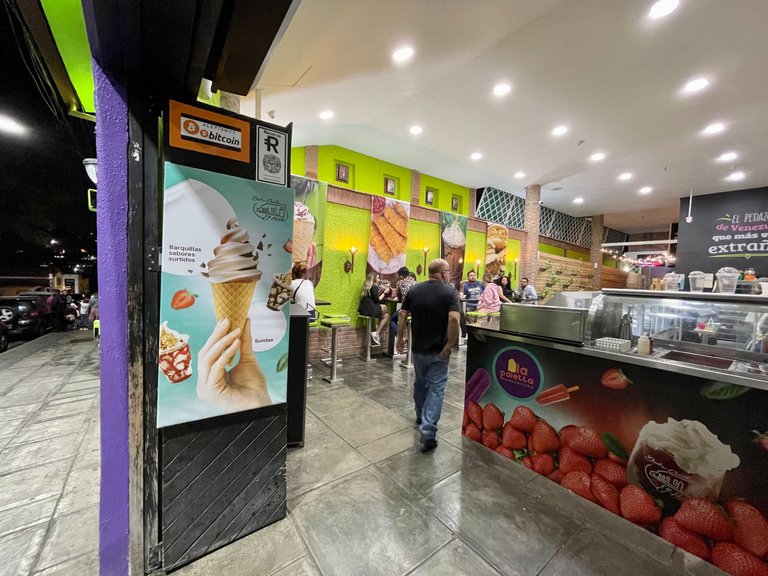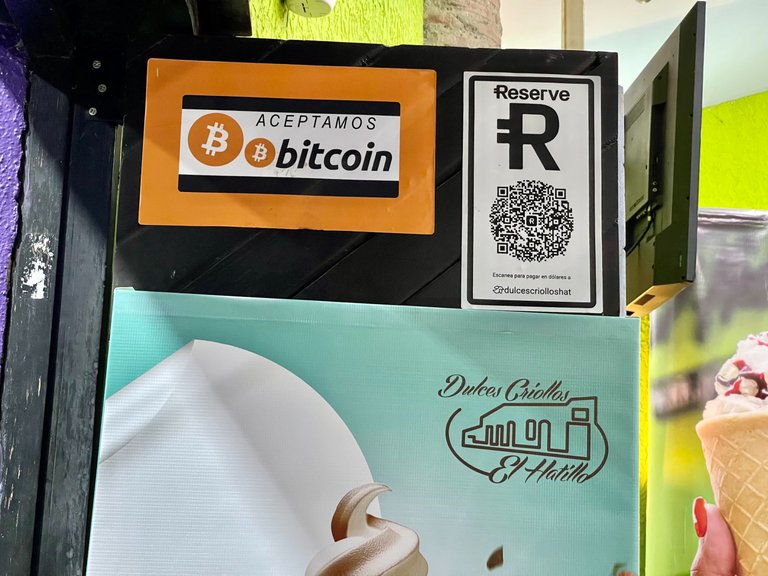 The husband went in to get some ice cream cones. A midnight snack for our sweet tooth cravings. While I noticed a sign on the door saying they accept Bitcoin payments. I had never noticed it before, but it might have been there for a while. I didn't try to use it. Our ice cream cones were only 1.50 dollars since they had a promotion of 2x1.
We ate the ice cream, which this time I forgot to photograph, sitting in the square. And then we went to get the car at the parking, and our stroll was over for this time.
This is my post for this week's #wednesdaywalk challenge hosted by @tattoodjay in collaboration with #makemesmile hosted by @elizacheng.
Thank you for reading.
All images and writing are my own unless otherwise stated.
© CoquiCoin
May 10, 2023
If you're reading this and you are not on Hive yet, I invite you to join through my referral link. And I could delegate some Resources credit to help you get started.
---
---