A petite beer and a full belly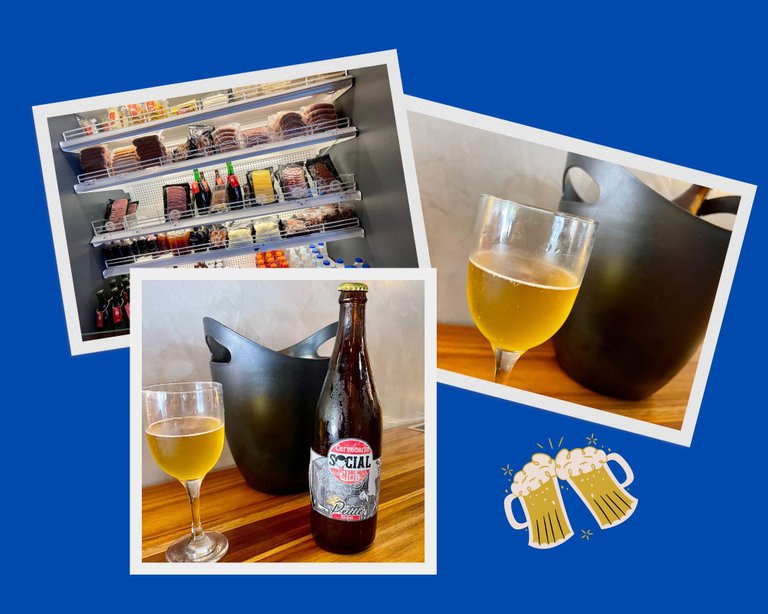 ---
A few weeks ago, we went to a place that opened a couple of months ago near home, where they sell charcuterie. You can also eat sandwiches and drink beer on the premises.
The charcuterie is the same that you can find in Artesano Cafe in downtown Caracas. We had been going to the place since they open to buy sausages and pastrami to take away, but we had not had the chance to eat in the place until a few weeks ago.
And so finally, we went for sandwiches and craft beer. The place's name is Tripa Llena (Full Belly).
The Beer
They had Social Club brand craft beer and also had one of the most popular national commercial beer brands.
We opted for the craft beer, although with some misgivings because the only one of Social Club's craft beers I had tried so far was a Pilsen-type beer, which is not my favorite. It was too light but good for a beach day.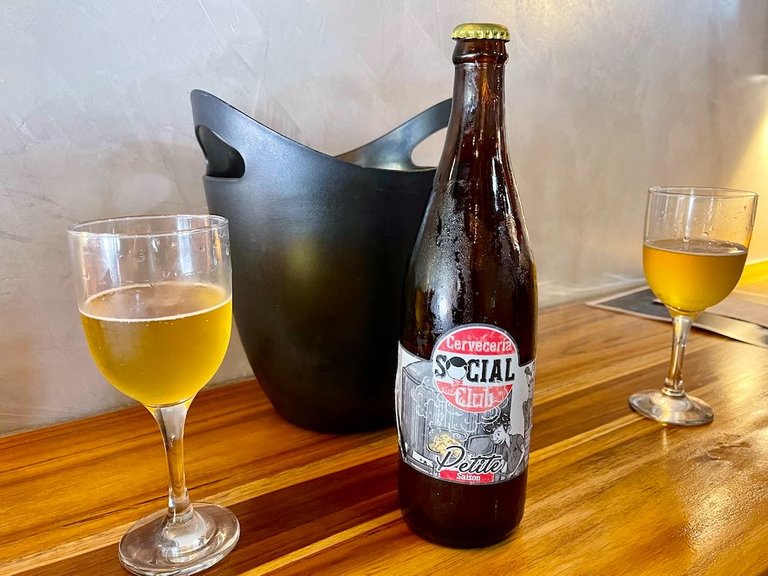 But aside from the Pilsen, they also had a pale ale Saison, and that was the one we ordered. A bottle of Petite.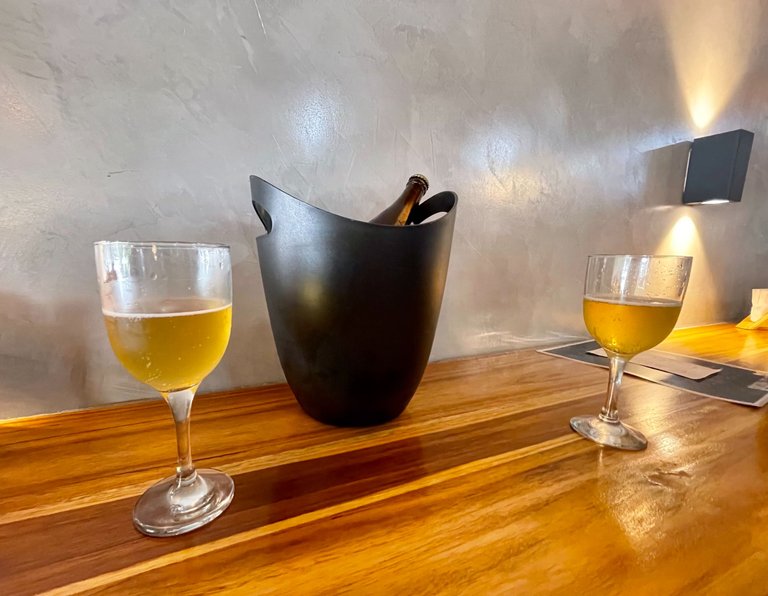 The beer had a golden hue, and as expected, it was a bit carbonated with citric touches and a slight spiciness.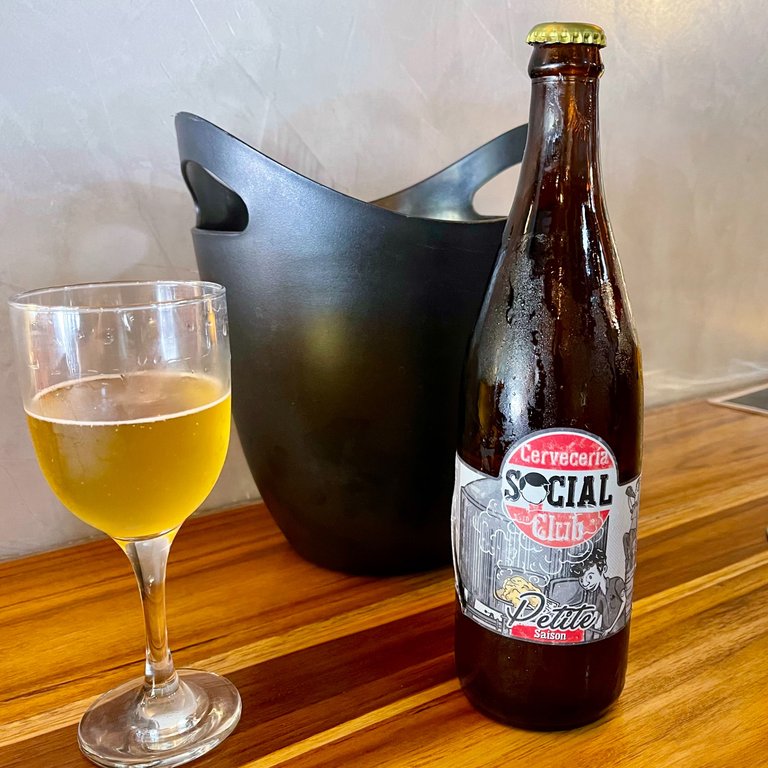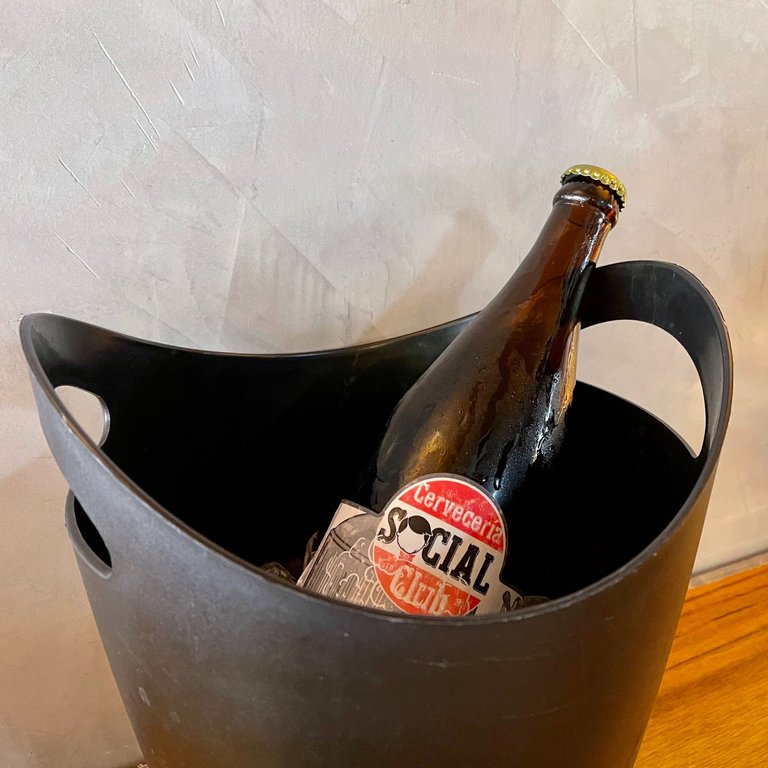 It was served to us very cold. And I have to say that it went down very well, and we will be happy to repeat it.
The Sandwiches
For lunch, we ordered sandwiches, although if you prefer, you can order platters of charcuterie to nibble on the spot.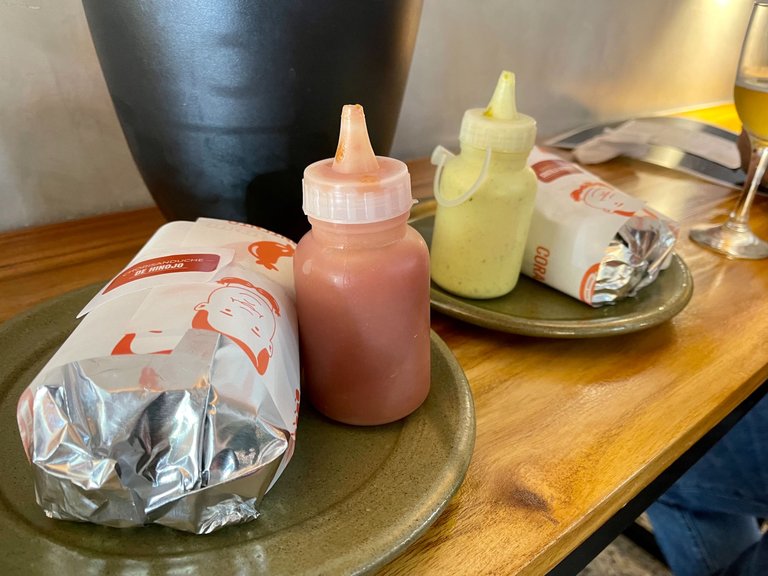 As I mentioned before, we have tried some of their sandwiches at Cafe Artesano. But this time, we went for some we hadn't tried before.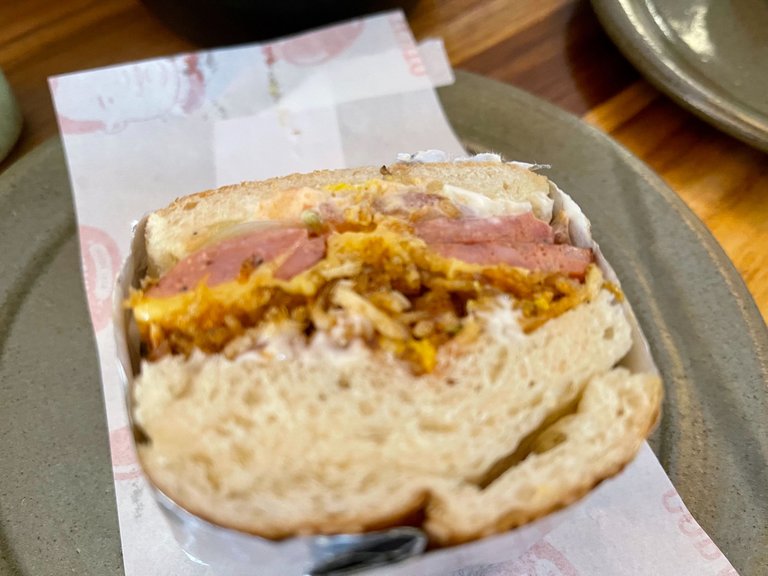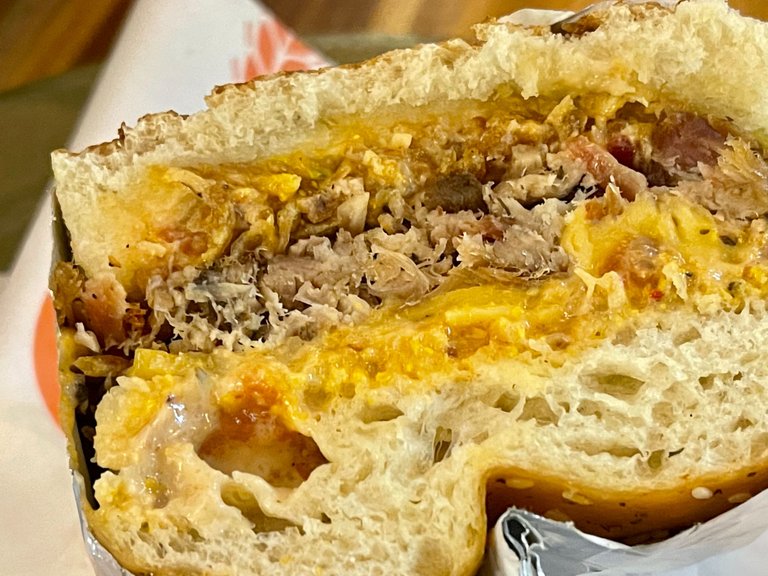 A fennel chorizo sandwich and a smoked pork rib sandwich. The husband and I shared them, and both were delicious.
The Place
The premises are simple. They have a couple of tables outside. And a bar to eat inside where we sat.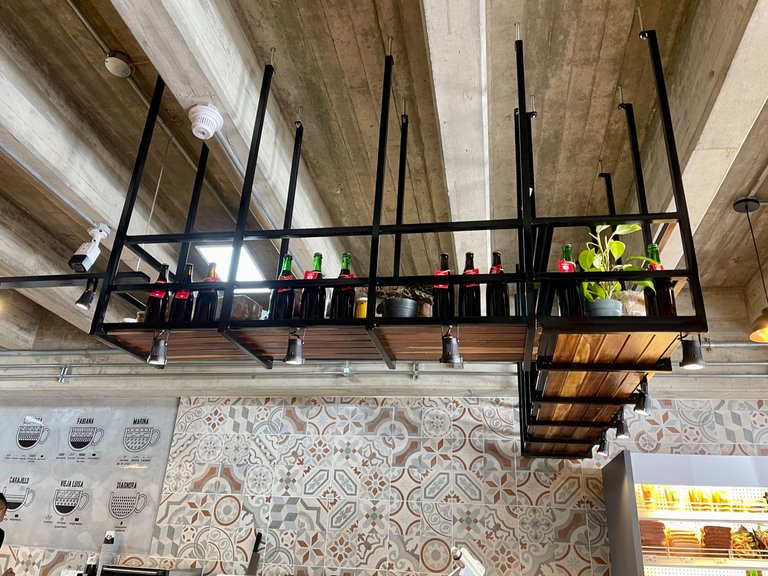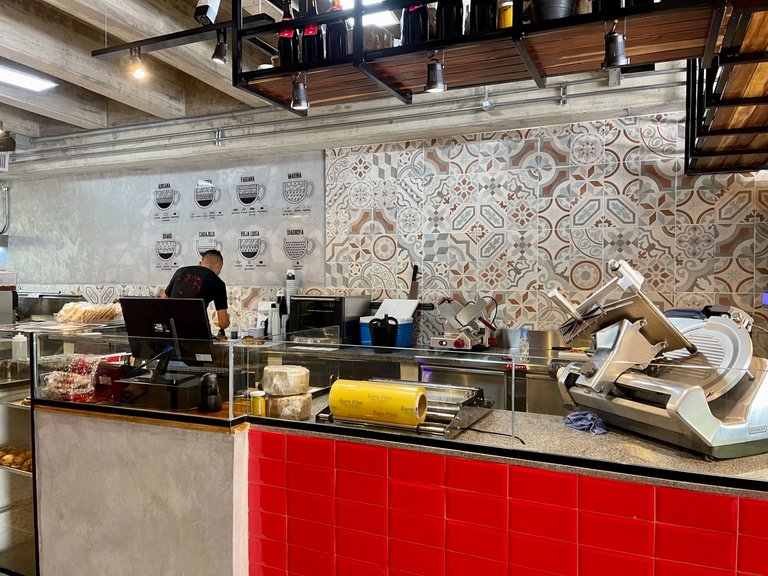 The place is small, but the space is well-used. And the area where they prepare the sandwiches and slice the charcuterie takes up a good part of it.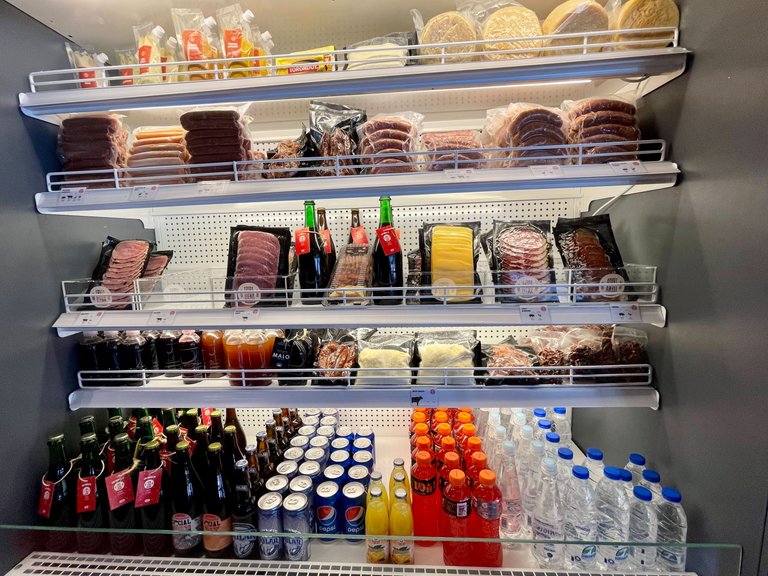 They have a big refrigerator where you can take the products to go vacuum-packed. We have bought some of them in the past.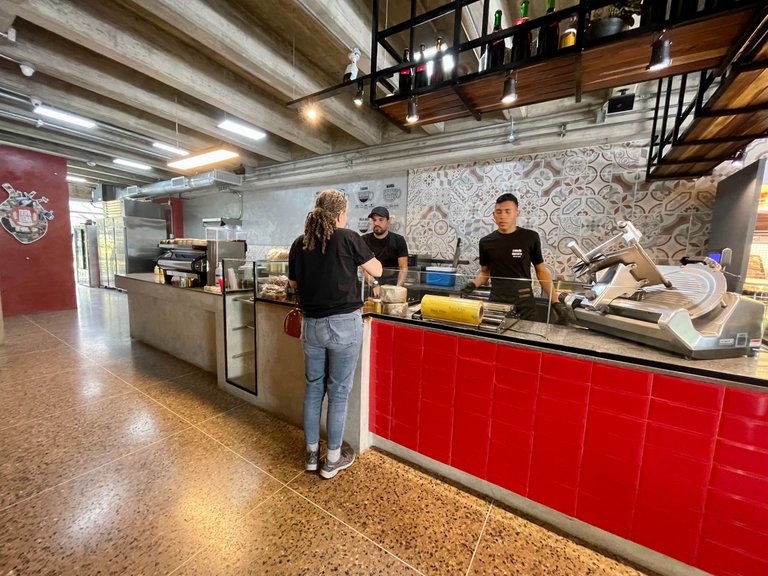 We will be back for sure.
This is also my post to join the #BeerSaturday initiative this week. If you want to know more about what this is all about and join the fun read the official post for this week The #BeerSaturday Challenge - Week 305.
Thank you for reading!
All images and writing are my own unless otherwise stated.
Lead image edited with Canva
© CoquiCoin
May 6, 2023
If you're reading this and you are not on Hive yet, I invite you to join through my referral link. And I could delegate some Resources credit to help you get started.
---
---