A walk among murals in La Candelaria
For this Wednesday's walk, I am going to share a short walk we took during the days we were in Bogotá in Colombia. One afternoon after having been in the historical center and visiting some of its museums, of which I will tell you about in another post, we went to visit the Calle del Embudo and the Plazoleta del Chorro de Quevedo in La Candelaria.
A friend who had lived in the city for several years recommended that if we wanted to feel the pulse of the area, we should go in the late afternoon when a lot of people, especially young ones, go there.
And so we did. We arrived at the Calle del Embudo, a narrow pedestrian street, walking along Av. 12c.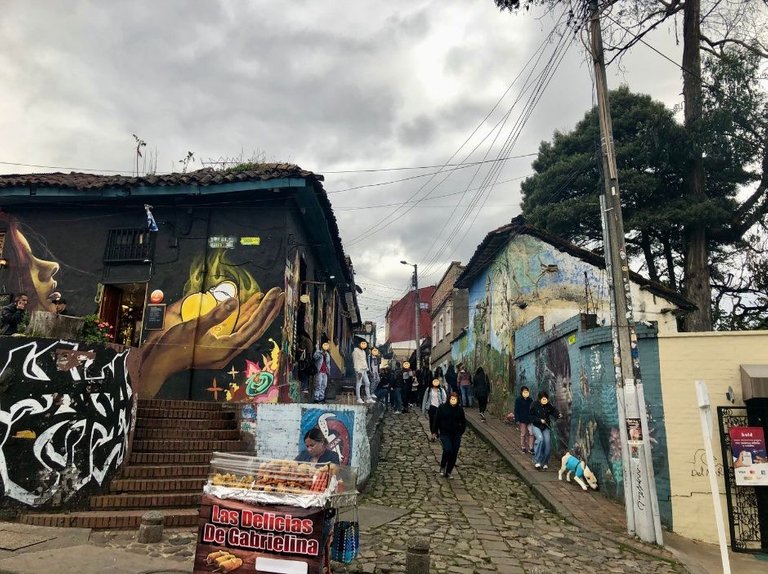 In Bogotá, you can see murals everywhere, but La Candelaria, and especially this street, is a kind of urban art gallery. There are some really impressive ones. Like this one on the corner of Calle del Embudo and Av. 12c.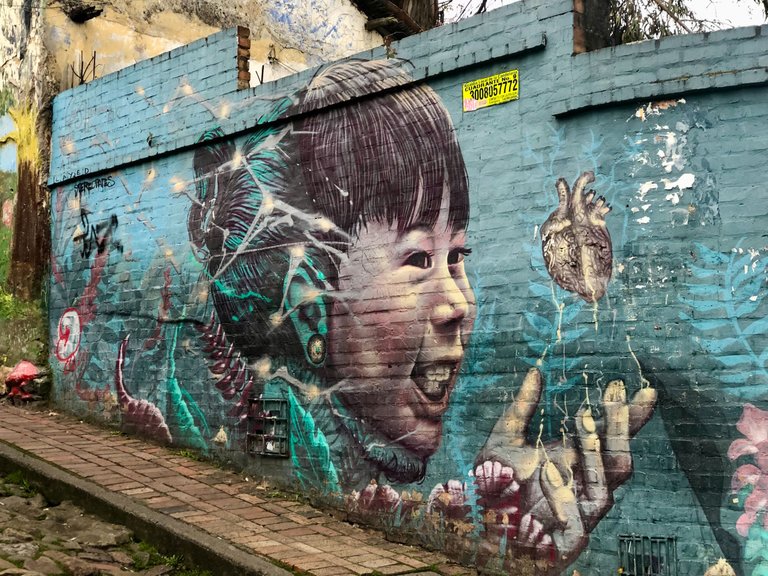 Most of the houses are shops, bars, cafes, and some craft shops.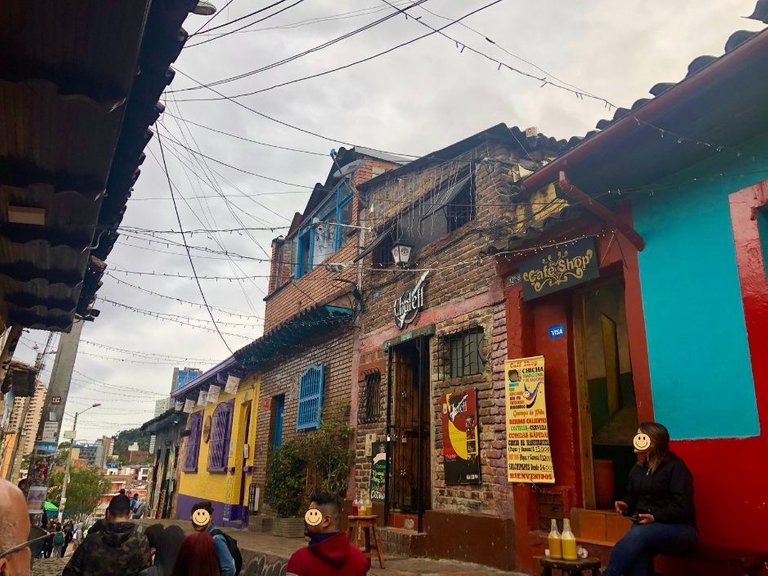 Each mural on this street is more impressive than the other.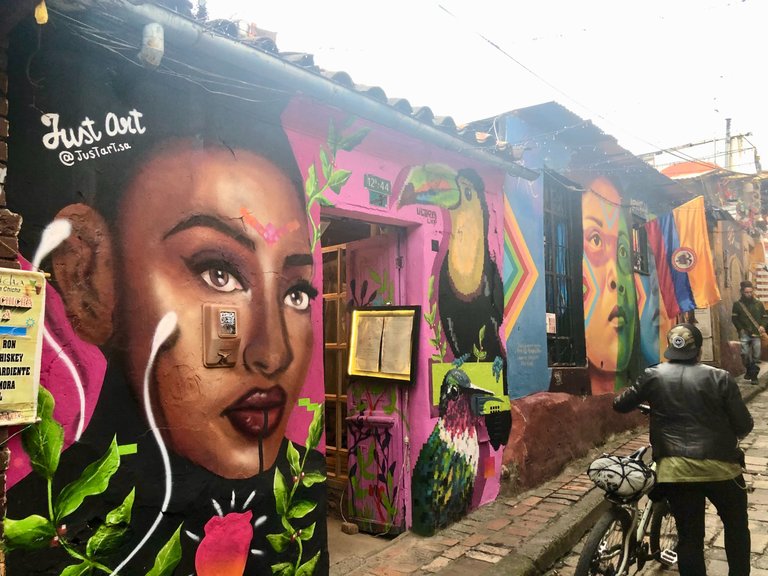 As we were told, the street was very busy.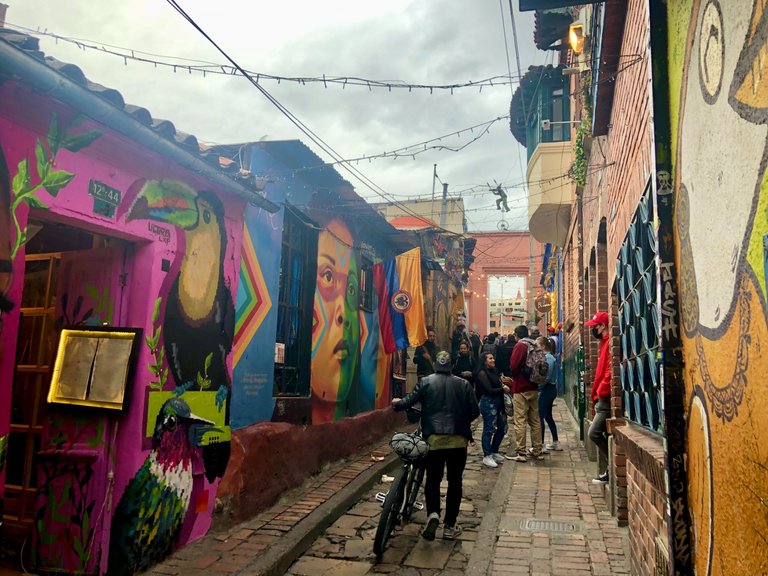 Many shops sell Chicha, a typical drink of the Andean region made from fermented corn.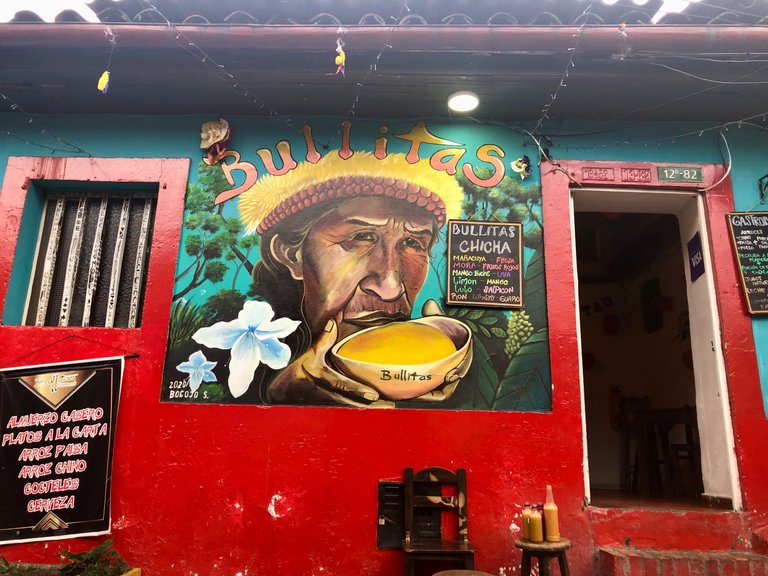 The Calle del Embudo (the funnel) is so named because this narrow stone street widens a little as it approaches the Plazoleta del Chorro de Quevedo.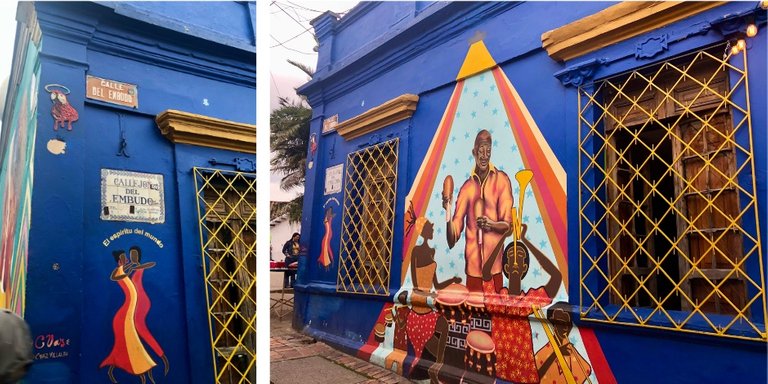 When you reach the square area, there are more colorful and eye-catching murals.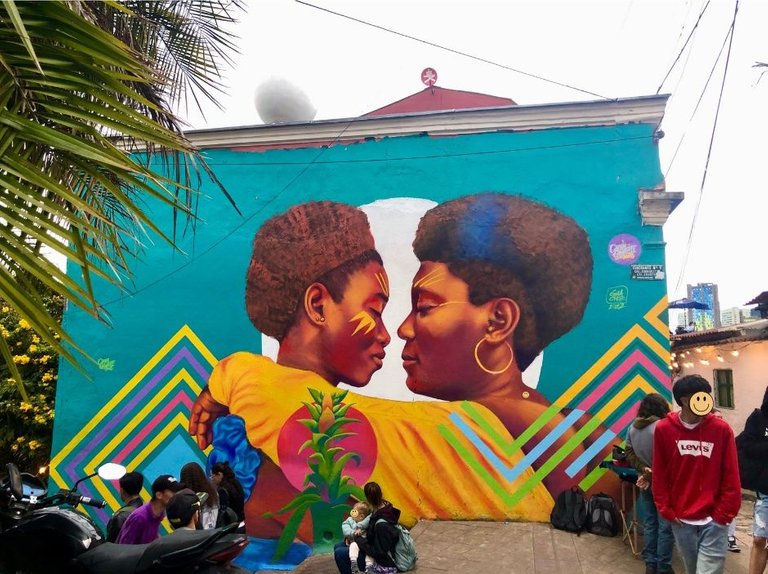 One of the things I wanted to do during our visit to the city, but didn't get the chance to, was to take one of the Street Art tours on offer. I'm more of a self-guided person when traveling, but I would have loved to know about the artists behind the most emblematic murals in the city.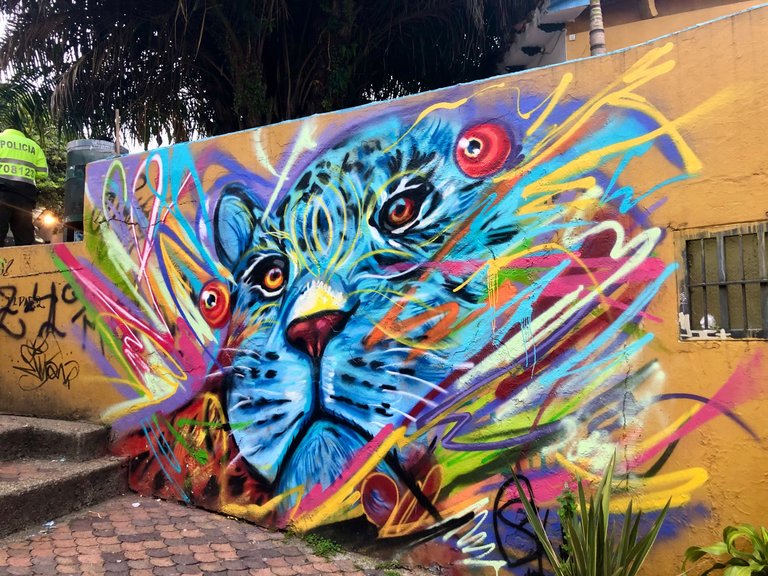 And we arrive at the small square of Chorro de Quevedo. If there were people in the street of the Embudo, here there were even more. There were artisans, street musicians, and young people drinking, and the place was buzzing with activity. But I would have liked to have had the chance to come back at a time of the day when there weren't so many people to appreciate the place better. This small-looking square has great significance for the history of the city, as it is said that the city was founded here.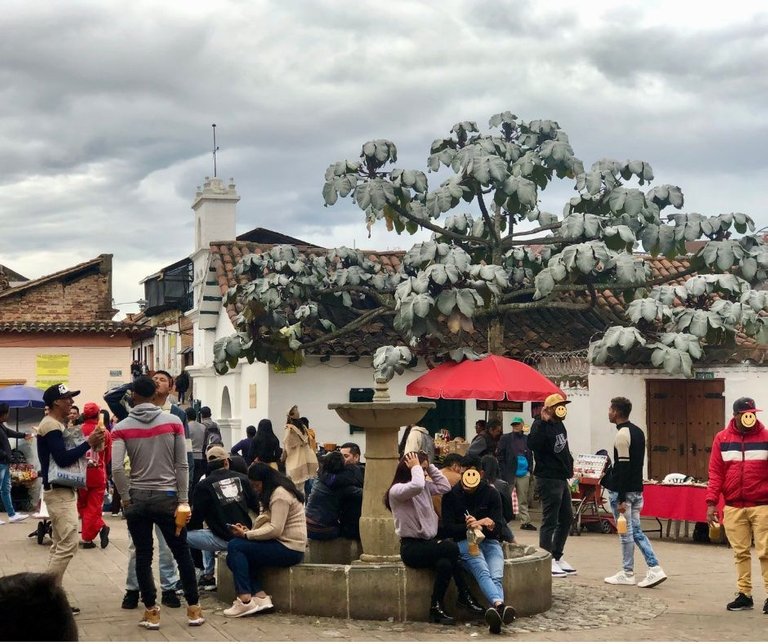 We decided to walk a little way down another street leading off the square, where we could see more murals.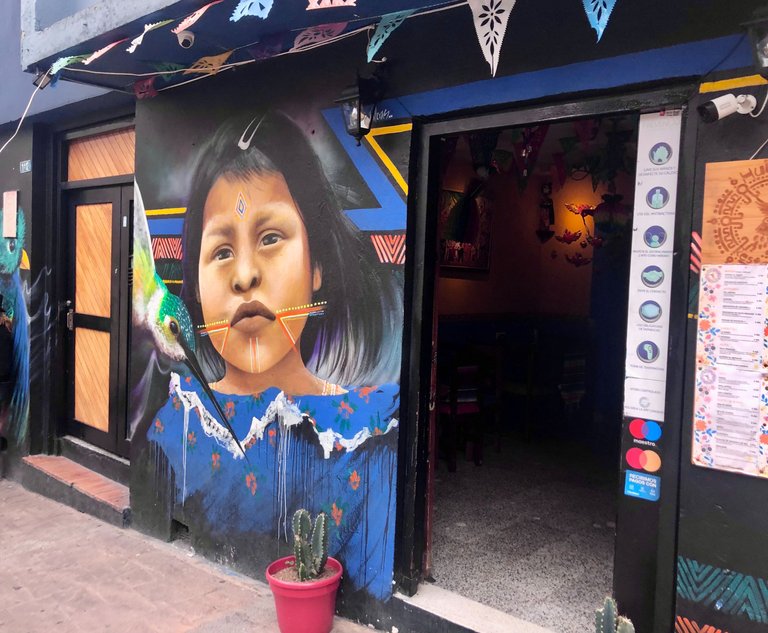 It is impressive, and they are in all styles.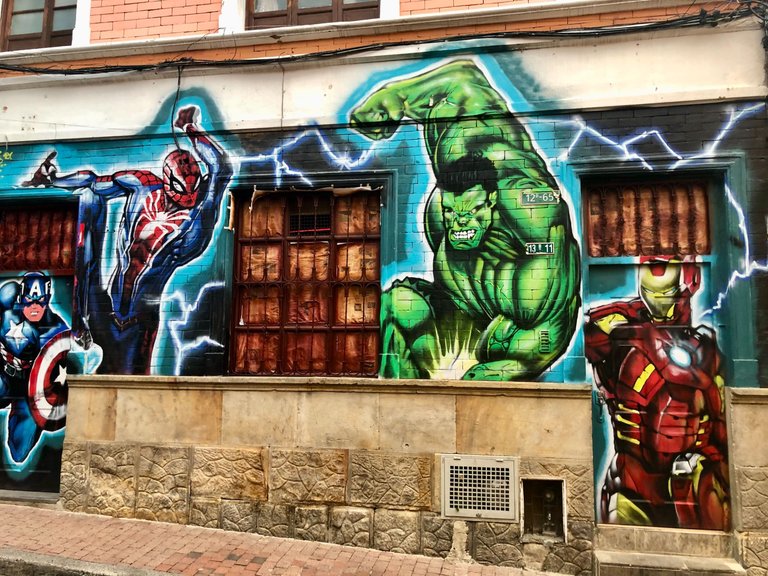 The murals give so much life and personality to the facades of this area.
If I ever go visit Bogotá again, I will put at the top of my list, a guided tour to know more about urban art in the city.
It would soon get dark, and we didn't want to go into any place to have a drink since we had just eaten before going there. So we walked back to the square, and from there, we walked a few blocks down avenue 12a to call an app taxi to take us to our hotel.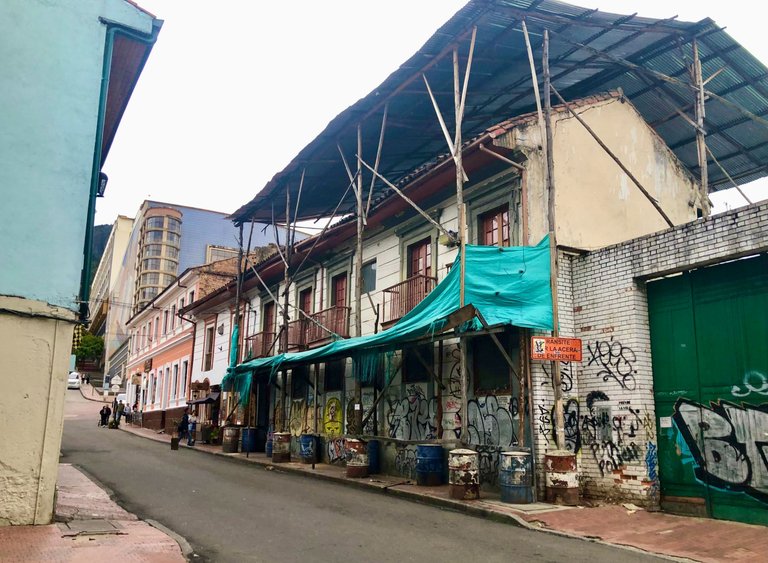 This was our little walk around this area of La Candelaria in Bogotá. One that you can't miss if you visit Colombia's capital.
And this is my post for this week's #wednesdaywalk challenge hosted by @tattoodjay in collaboration with #makemesmile hosted by @elizacheng.
Thank you for reading.
All images and writing are my own unless otherwise stated.
© CoquiCoin
September 28, 2022
---
---