Fito for Three Tune Tuesday - week 102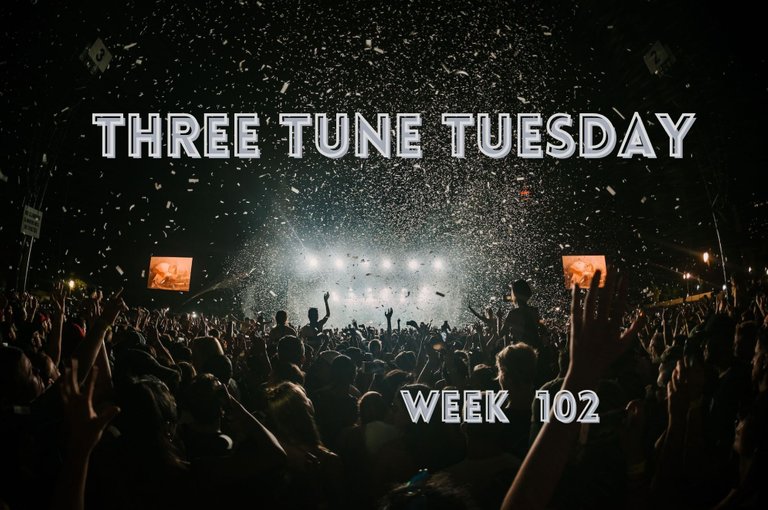 Photo by Danny Howe on Unsplash edited with Canva
---
Hello, Hivers and music lovers!
Tuesdays are for sharing music on Hive thanks to #threetunetuesday started by @ablaze, which allows us to discover new tunes and songs, listen to all-time hits, or travel back in time to listen to some oldies.
And today, I will share some oldies from an artist who is still singing and composing. He is one of the prominent figures of Argentine and Latin American rock. And yesterday, I started watching the biopic of this artist that Netflix released a few weeks ago. The series name is El amor después del amor and tells the story of Fito Paez.
A few months ago, in one of the #ttt, I shared one of my favorite Fito songs. Un Vestido y Un Amor.. But today, I will share three tunes from the Fito Paez album that I've probably listened to the most in my life. The album released in 1994 is called Circo Beat, and it brings me back so many good memories.
But before I get into the tunes, let me give you a little background for those of you who aren't familiar with #threetunetuesday. In the words of @ablaze, who started the initiative.
The jist is as follows
Every Tuesday I'm going to share 3 songs which I like to listen to and I invite your feedback in the comments below. Better still, why not have a blast of your own Three Tune Tuesday and mention me in the post and I'll come and find the post and upvote it. If you could also use #ttt or #threetunetuesday tags that would be great. It'll be a sweet way for us all to discover new music. You'll also be in with a chance of winning the prize - more on that later.
You can find out more at ablaze's post for this last Tuesday with his recommendations for last week the #101.
So without further ado, let's go with the tunes for today.
Tune 1 - Fito Paez - Mariposa Tecknicolor
If there is any song that can cheer me up it is Mariposa Tecknicolor. It is a song that lifts my spirits and one of the greatest hits of Fito Paez in the 90s.
Tune 2 - Fito Paez - Lo que el viento nunca se llevó
This is another one of my favorite songs on the album. Lo que el viento nunca se llevó (What never gone with the wind). The lyrics like many of Fito Paez's are wonderful.
Tune 3 - Fito Paez - Circo Beat
And to close I could not fail to include the song that bears the name of the album, Circo Beat.
Bonus track - Fito Paez - El amor después del amor
And since I mentioned the Netflix series. I can't help but include the song that gave the series its name. Although it is not included in the album Circo Beat.
It is from Fito Paez's previous album of the same name, El amor después del amor.
Have you seen the series? Did you like it?
Thank you very much for reading!
Enjoy the music, and enjoy life!
All writings are my own unless otherwise stated
Image credit on the caption and edited with Canva
The YouTube videos shared are not owned by me. I am just sharing them to enjoy and share the music. And there is no intention of any copyright infringement.
© CoquiCoin
May 9, 2023
If you're reading this and you are not on Hive yet, I invite you to join through my referral link. And I could delegate some Resources credit to help you get started.
---
---