Hive Power Up Day May 2023 🐝 and getting ready to LEO adoption campaign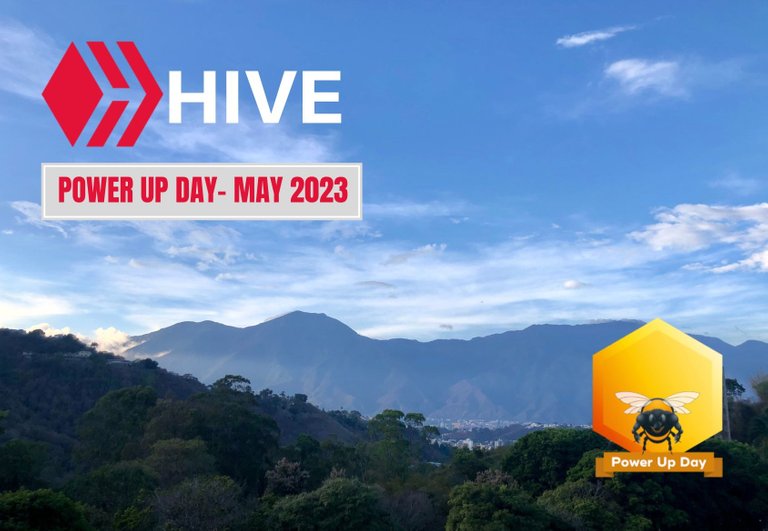 The view from the window of a friend's house,
where a couple of days ago we had a girls' afternoon playing cards.
---
Happy new month, buzzing bees of the Hive!
Time keeps flying, April is gone. Which by the way did not go as I had thought it would. Life threw us some curve balls. My good intentions with the #HiveBloPomo remained just that, and this month the growth of my account was the worst in a long time. But growth, however small, is growth and that's what counts.
The last week of the month has brought some rains and announced the rainy season. So although the last few days have been clear and sunny, the season is about to begin and I'm sure the plants will be thankful for it.
Seeing what happened in April, in which I had great expectations, I start May with optimism, but a little with the attitude of one day at a time, and as it comes we will see.
My monthly HP increase was 282 HP. And for the fourth month in a row, I managed to power up at least 1 Hive every day of the month to do the Hive Power Up Month and got my fourth HPUM badge of the year.
And now back to business and the power-up.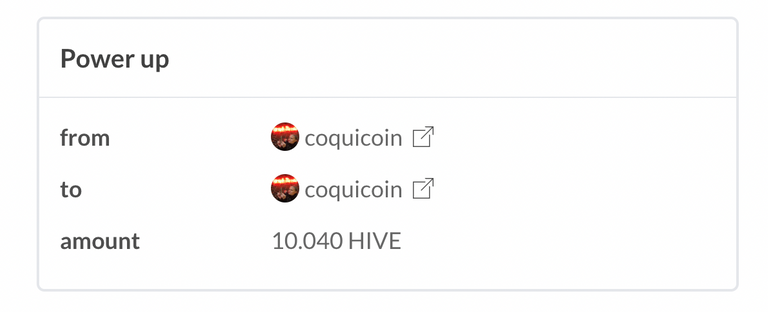 My power up today was 10.04 HP. Small but I'm doing constant steps toward building up my account.

So next milestone to pursue on my account is 7000 HP. Will I get it in May, or maybe June? We'll see...
Why participate in the Hive PUD?
Power Up it's a way to show our commitment to Hive and the future of the Blockchain. The more HP you have, the better curation rewards you get. And increases your influence in the Blockchain. And why do it on the first day of the month? I love the initiative and getting the Hivebuzz badge for joining it every month.
And for many of you, it's a good chance to get some good prizes in delegations or tokens. If you don't know what I'm talking about, go and check the details at It's here! Hive Power Up Day for May 1st, 2023 by the awesome @traciyork. And for the Hispanic community Hive Power UP Day: 📅 1ero de Mayo 2023 💪 Premios & Reglas [ENG/ESP] || #HispanicHPUD by @victoriabsb.
Thanks to the team behind @hivebuzz, who promote the Power Up Day and the Power Up Month. You guys rock! 🐝
The POWER of THREE for three lucky Redfish
And I'm involved in one of the prices you if you qualify, can win today.
I'll keep doing my share in the initiative of three delegations for three weeks that I joined with the awesome @fionasfavourites and @lizelle. And we hope that this trio of silver bloggers can continue to give a little help to three redfish every month for a long time to come.
Every RedFish who benefits from this initiative under the Hive PUD will receive 300 HP in delegations for three weeks! So be sure to read Fiona's post with the selection criteria.
So, @bnbsc, @coolmidwestguy, and @unicrisx8 be aware that I will be canceling your delegations to allocate the HP to three new redfish.
Leo New UI is here and the adoption campaign is rolling
Leofinance's New UI was released today. There have been some bugs along the way and unfortunately I haven't managed to publish this post using it. But I'm ready and enrolled in the adoption campaign in Zealy and will be using my alt account @coquicoin.leo for Leofinance to do the tasks. Are you in?
That's all for today, thank you for reading!
Happy Power Up Day!
All writings and images are my own unless otherwise stated.
Lead image edited with Canva
© CoquiCoin
May 1, 2023
If you're reading this and you are not on Hive yet, I invite you to join through my referral link. And I could delegate some Resources credit to help you get started.
---
---