Memories of a walk around Calle 106 Park and its surroundings
I should have shared this walk several weeks ago, but for one reason or another, I hadn't done it.
It's a little walk through a park we had in front of the B&B where we stayed during our stay in Bogotá a couple of months ago.
And I have added some additional information about the area where we were staying. My partner in the stroll, as we used to do when he was here in Caracas, is my son. So this is a special walk in my memories since it was one of the last ones we did before he left to study abroad.
Calle 106 Park
The park we had in front of our lodging is known as Parque Calle 106. It is located between Calle 106 and Carrera 15.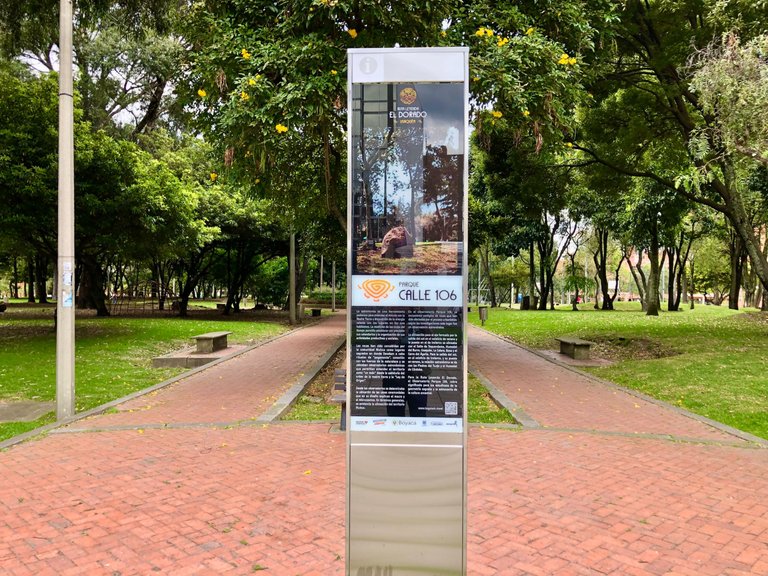 For this walk, we enter through the main entrance of the park located on Carrera 15. Although the park can be accessed from any part of its perimeter as it is completely open.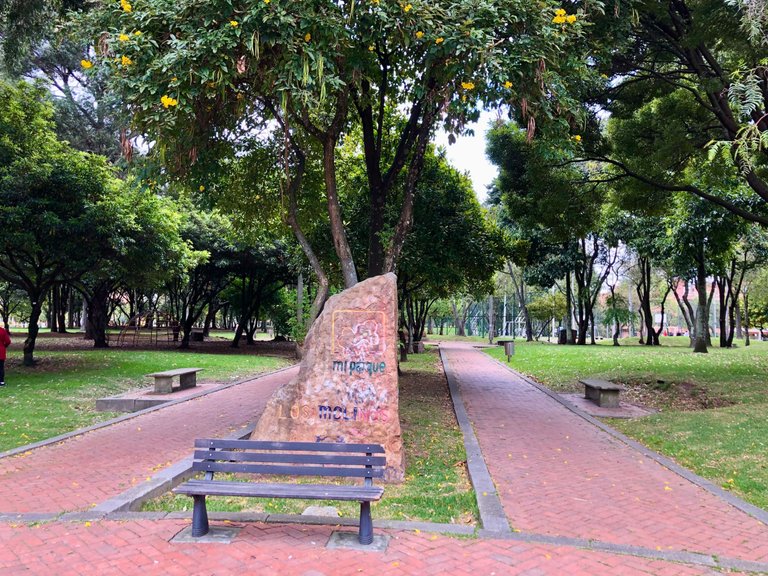 It has many paths. It is very wooded, and everything was quite green, but I was struck by the fact that around this tree that makes a kind of roundabout, there were many dry bushes. I don't know why, as Bogotá is very green because it rains so often.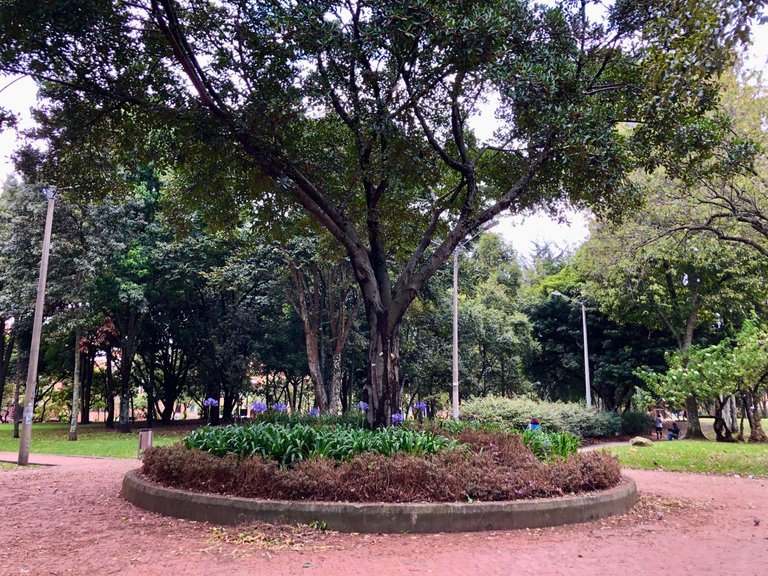 Our walk was in the middle of the afternoon, and there were not many people in the park.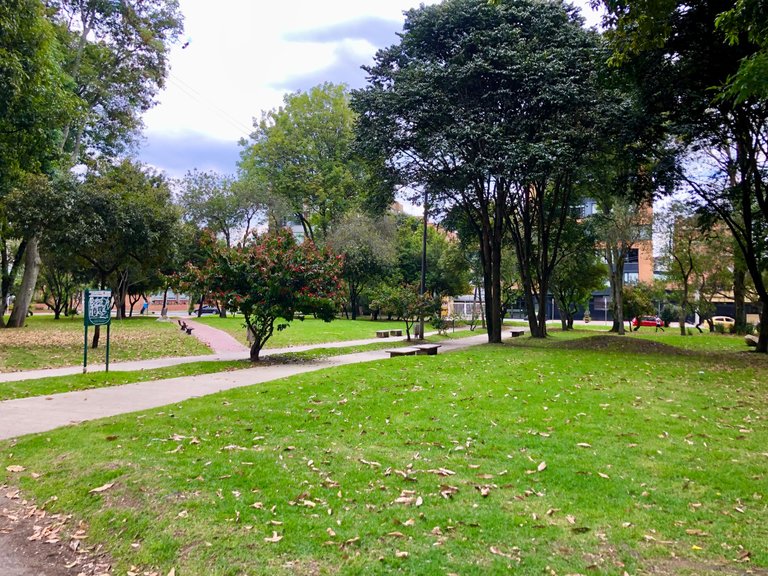 It has a children's play area.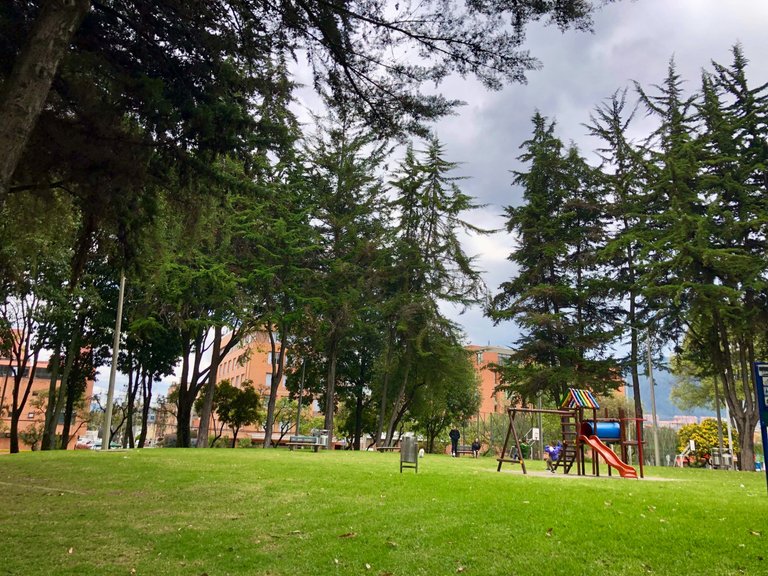 Something that caught my attention was that on one side of the park, the vegetation was made up of very tall trees. As if they had been taken from a small forest.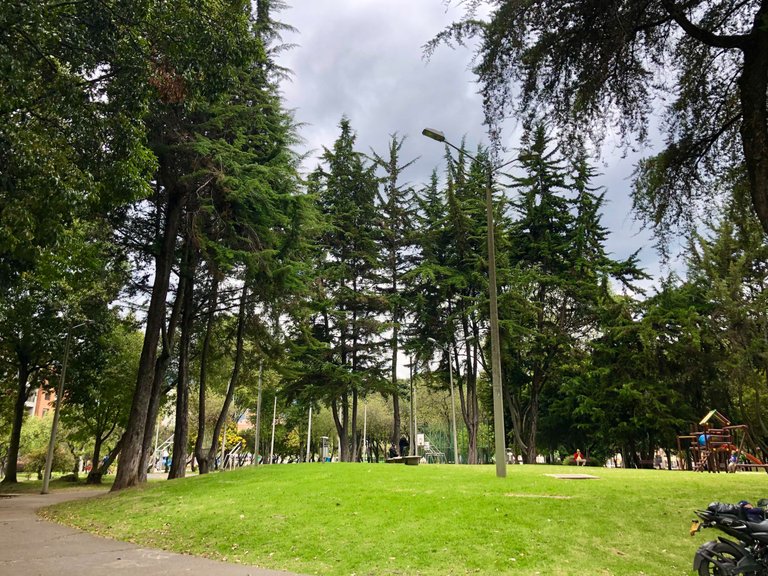 But there were also some tropical beauties like these Calliandra flowers.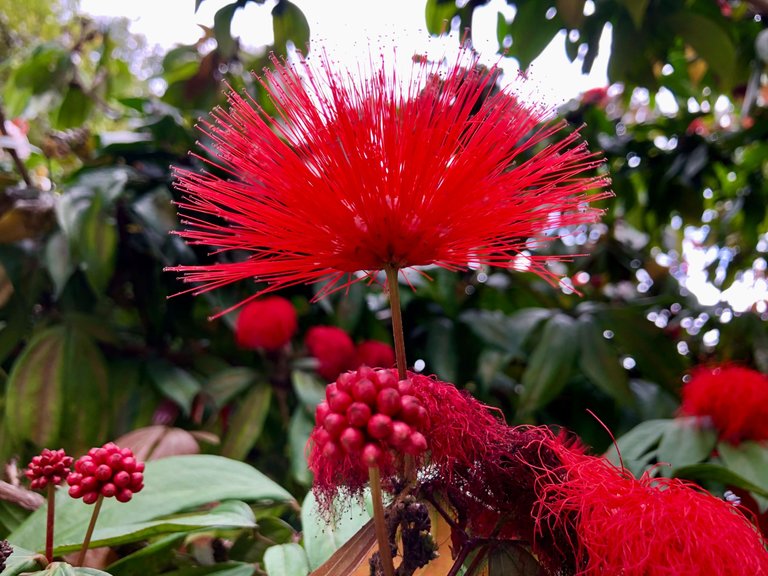 There were also several feathered friends. And they were not pigeons. From what I found out, thanks to my friend Google Lens, this bird is called Black Thrush (Zorzal Negro), and they are common to the Andean subtropical region. I loved the striking orange beak.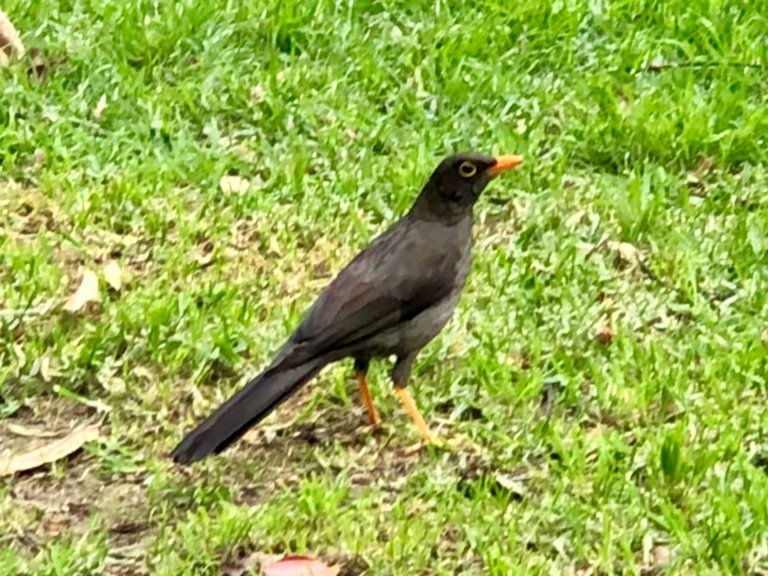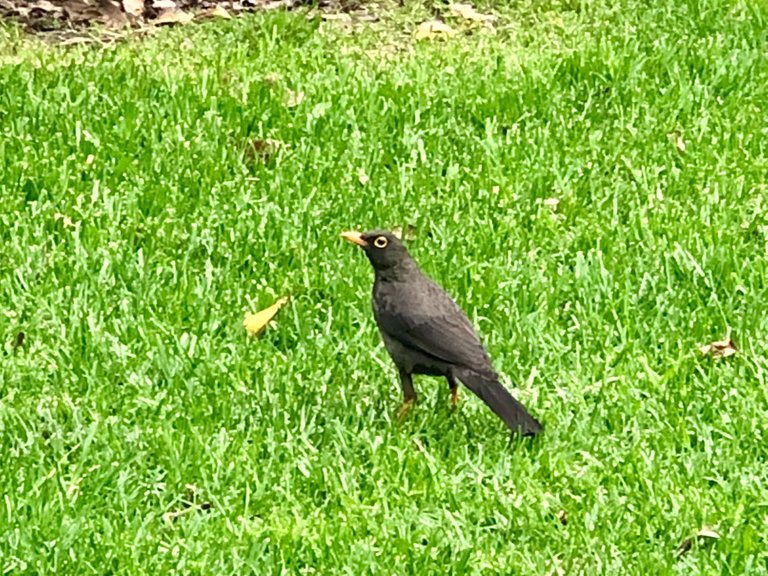 We wandered around, picking flowers and dry leaves from the grass.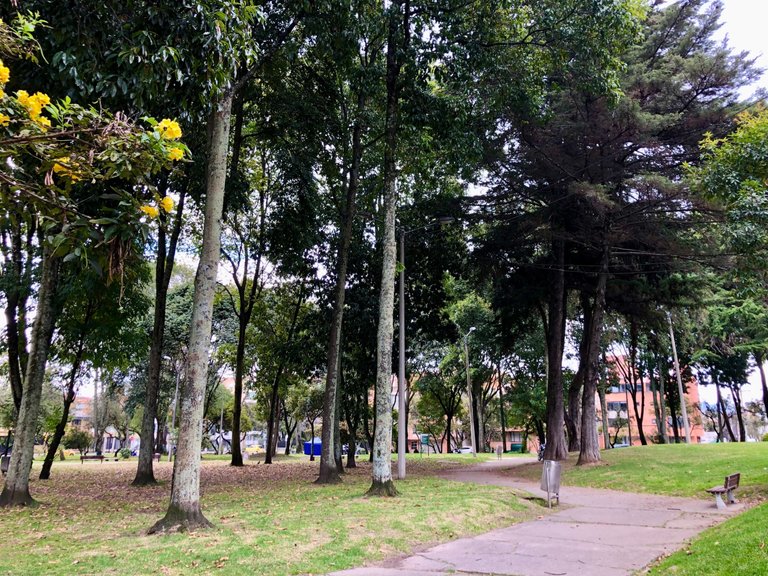 We met more feathered friends along the way.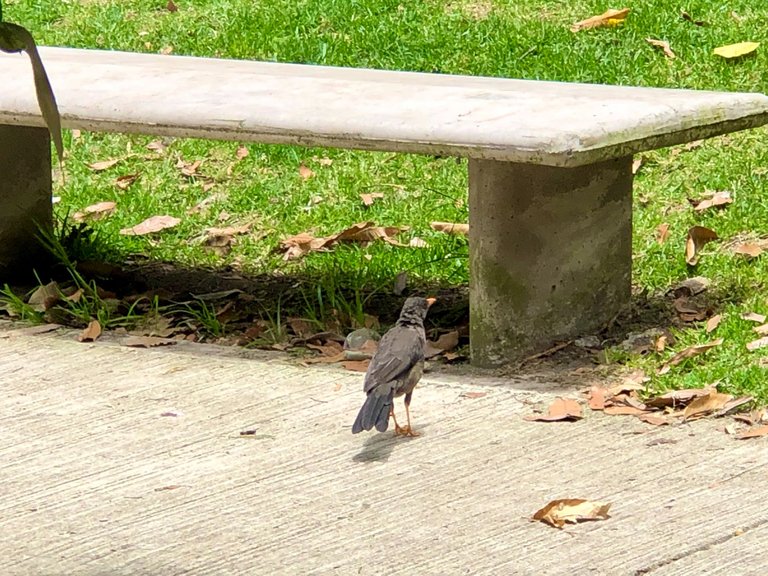 There were some very striking trees, like the leafy Tecoma tree in the picture with its yellow flowers.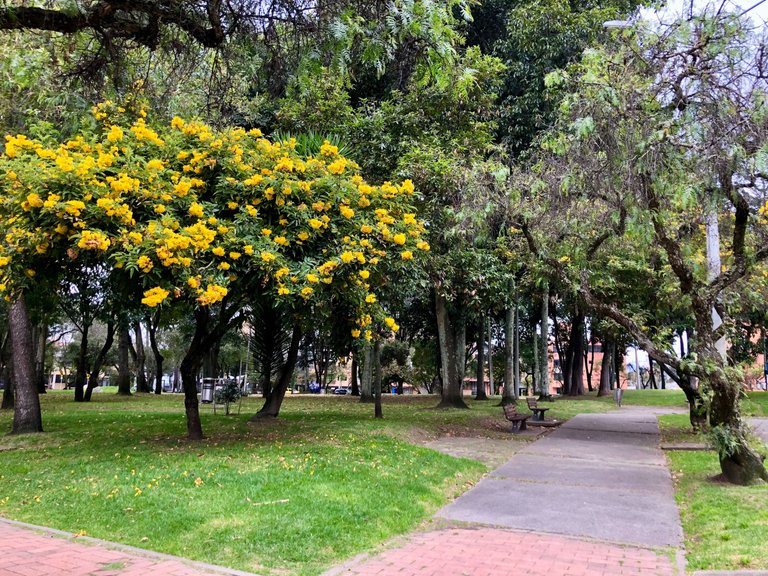 And we went out to one of the perimeter roads.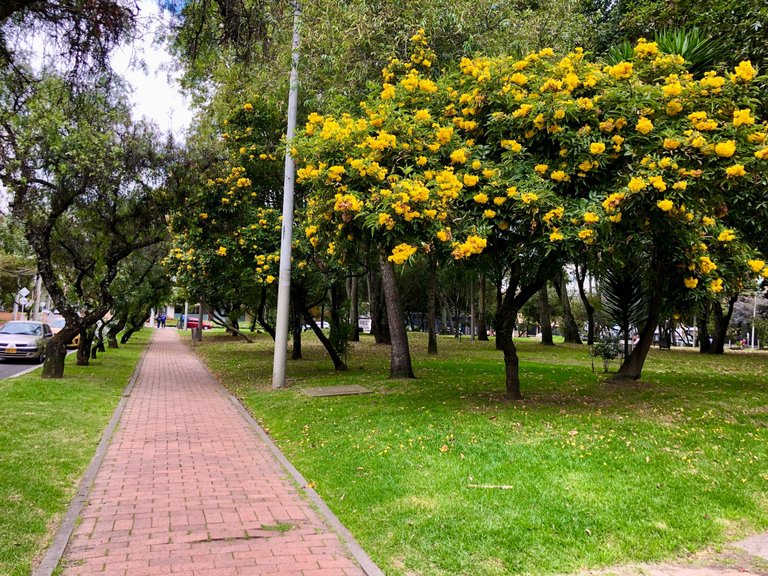 The surroundings and the gorgeous flowers
This is what the streets around the park look like.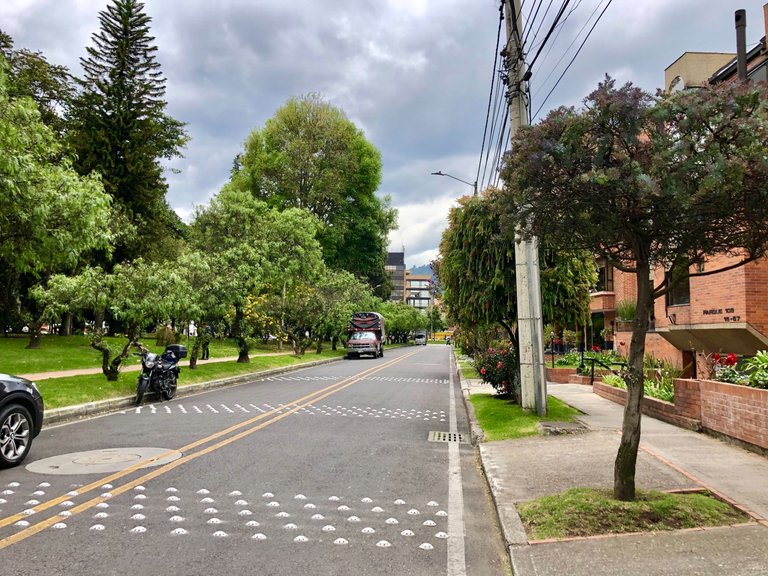 And outside the buildings, there were flower boxes with beautiful flowers. As these Amarylis and pink Hibiscus. And looking at them makes me think of #alwaysaflower.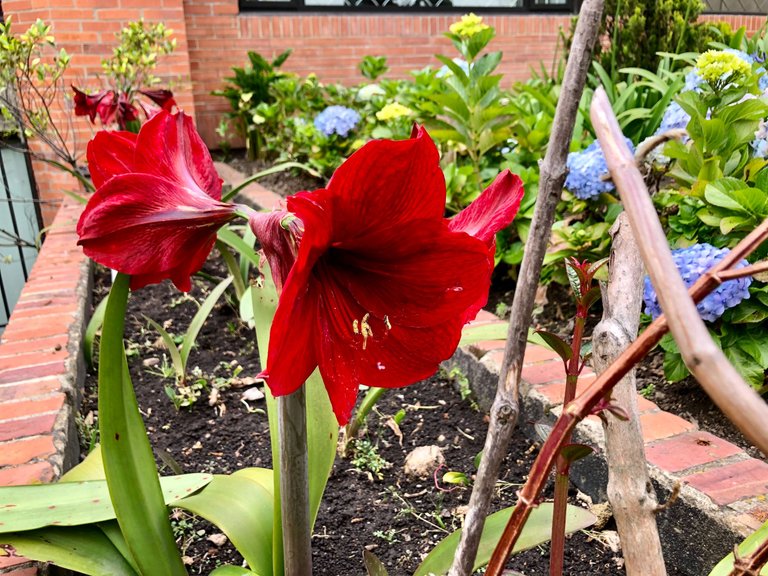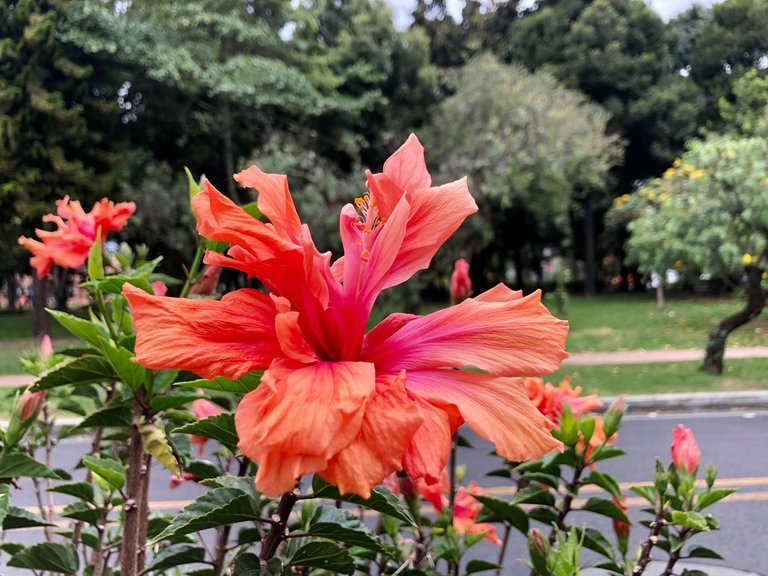 Calle 109
The area where we were staying was very residential but had Carrera 15 nearby, which is a big commercial avenue. But the best thing was that only three blocks away was Calle 109, known for the number of beauty salons and barber shops that are there. Also, other shops and some nice places to eat and have a coffee are located on 109 Street.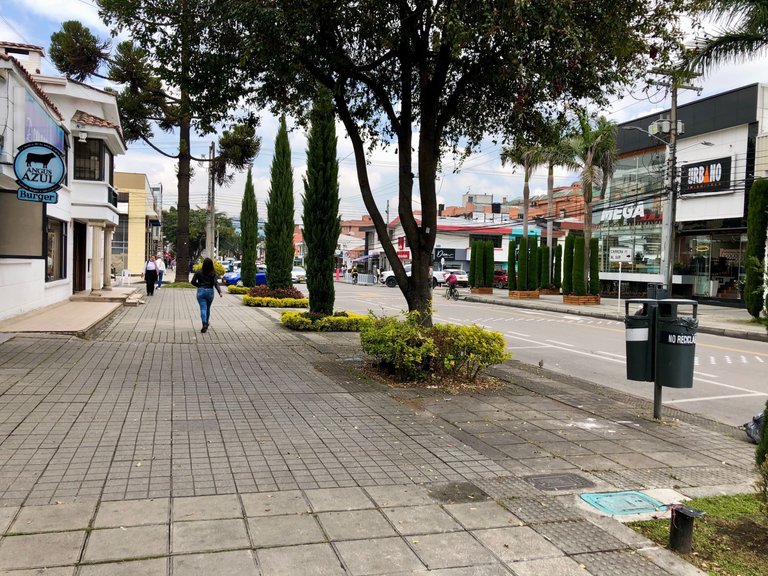 One of the hairdressers had Hollywood Boulevard-style stars on the pavement, one with the name of the singer Shakira on it.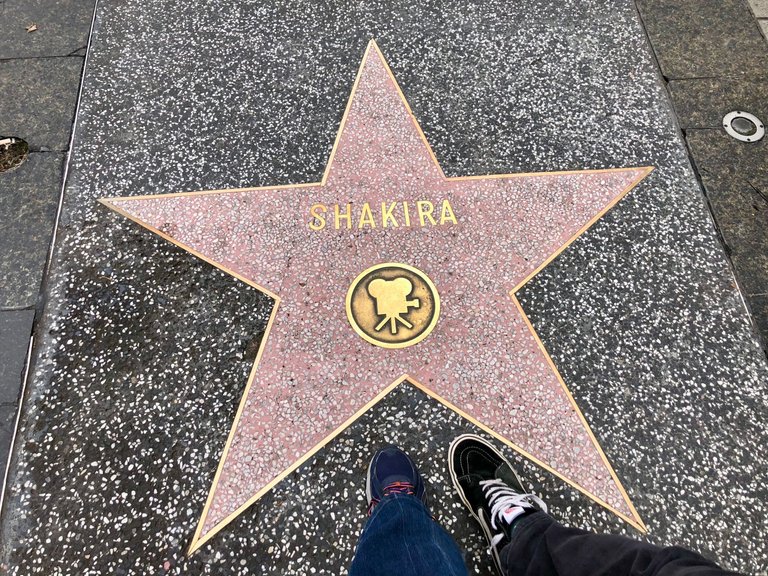 Outside another shop, there was a representation of the Pixar character Mike Wazowski carrying some luggage. And every time we passed by, we joked that this is what my son would look like on his trip, and he probably did.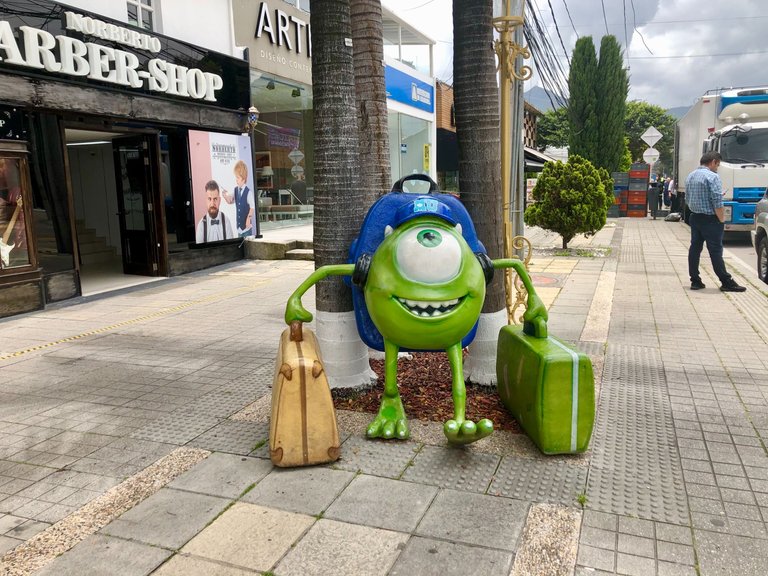 Eating at La Cesta
Among the cafes on 109th Street, we liked La Cesta. We went there on another occasion, not the day of the walk. But I'll take the chance to share the experience.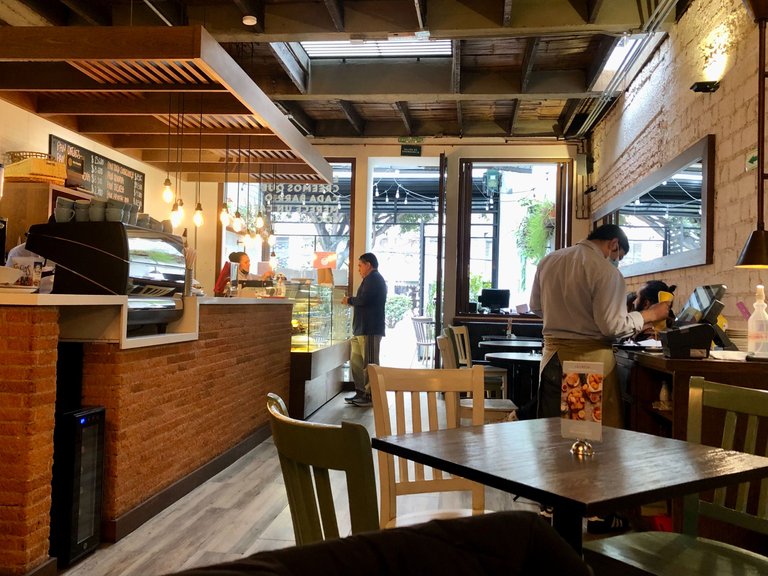 My husband and son had hamburgers, but I opted for a roast beef sandwich served on tasty rye bread. For dessert a yummy apple pie, with coffee. And the coffee was really good.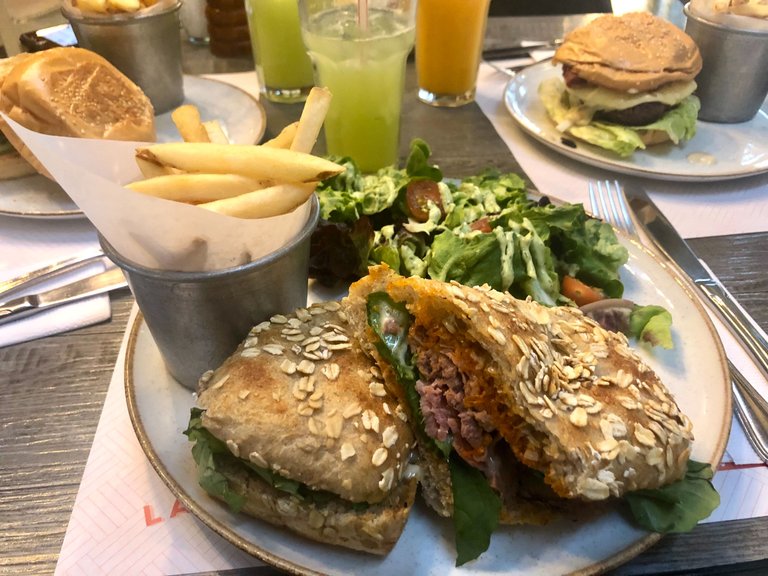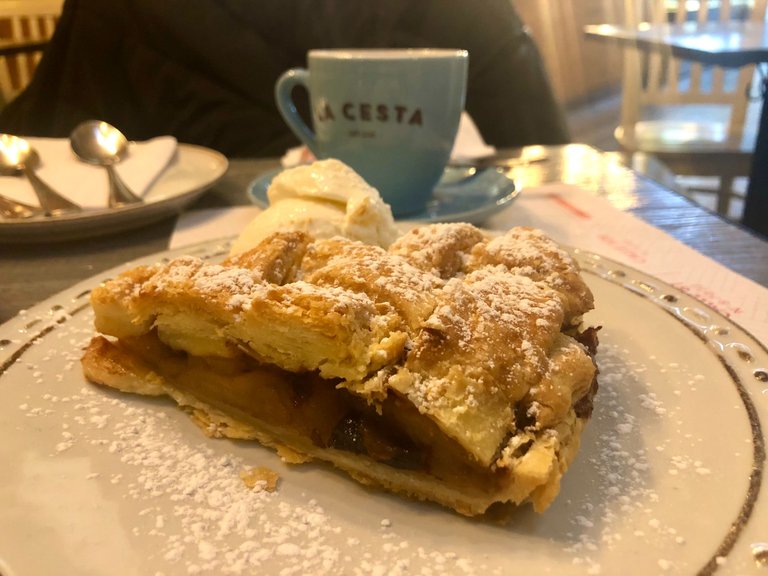 That's all for today's walk. Some memories of the surroundings of the place where we stayed during our stay in Colombia. It was away from the most tourist and nightlife area of the city, but I would choose it again without hesitating if I had to go back to Bogotá.
This is my post for this week's #wednesdaywalk challenge hosted by @tattoodjay in collaboration with #makemesmile hosted by @elizacheng.
Thank you for reading.
All images and writing are my own unless otherwise stated.
© CoquiCoin
November 9, 2022
If you're reading this and you are not on Hive yet, I invite you to join through my referral link. And I could delegate some Resources credit to help you get started.
---
---