Strolling through El Virrey Park in Bogotá
Hello, awesome Hivers!
Today is still #WednesdayWalk on this side of the world. And I will share a walk I did yesterday with my son.
Since last Sunday, we've been in Bogotá, Colombia, so my son can arrange his student visa. And we'll still be in town for a few more days.
The walk we did was quite long. We walked for almost 30 blocks, but I only took pictures in the Parque El Virrey. In Bogotá, as in almost all the big Latin American capitals, you have to take some safety precautions. And one of them is not to walk around with your phone in sight, taking pictures in the street. But the area in which this park is located seemed to me to be quite safe. So join me on a short walk through this green area of the capital of Colombia.
We were walking along Carrera 15. The carreras in Bogotá are the northbound and southbound avenues in the city. And the streets that are also numbered run to the east or the west. When we reached the junction with 87th Street, the pavement was wider, like a small square, reached by a couple of bike paths.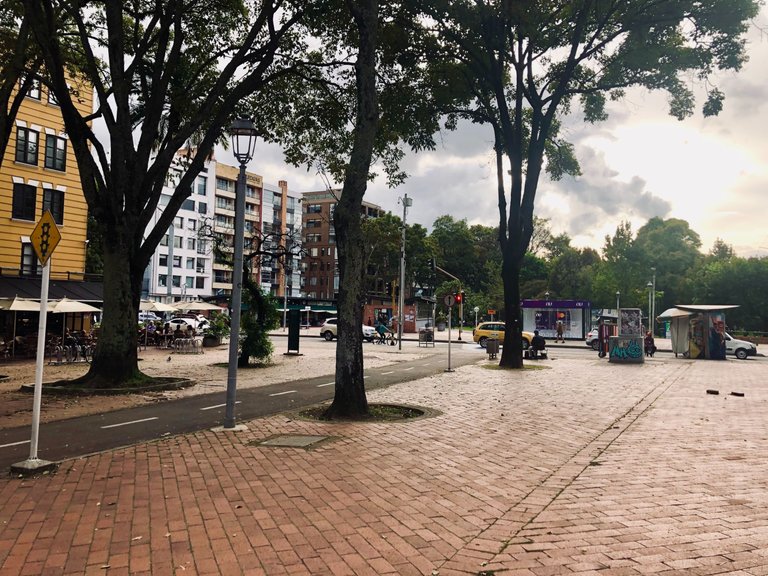 In the yellow building on the corner, a hotel, there was a café with a terrace that could have been in any European city. Loud music can be heard. It was playing the bolero Bésame Mucho.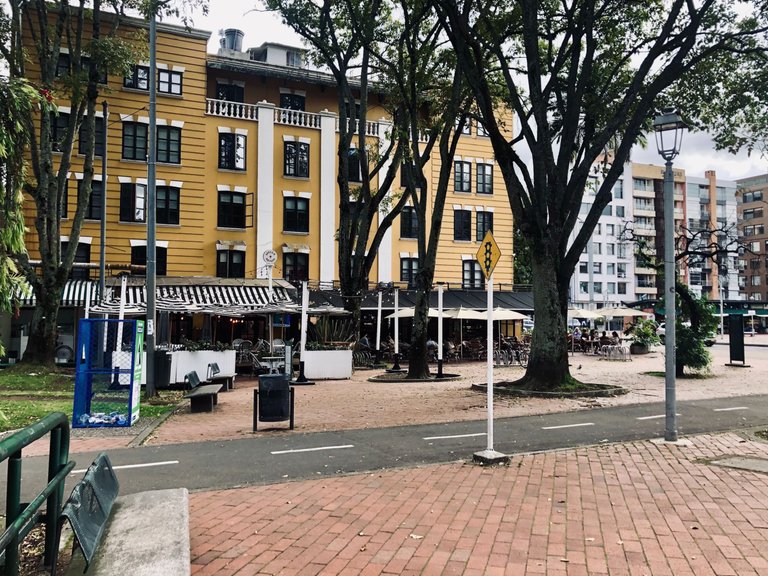 A man was playing the saxophone on the pavement.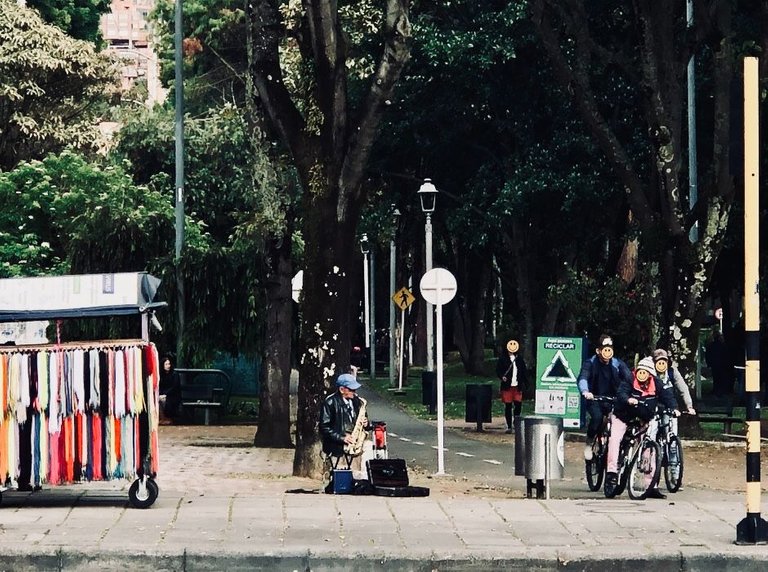 Between the two cycle paths, there was a small green area with a stream running through it.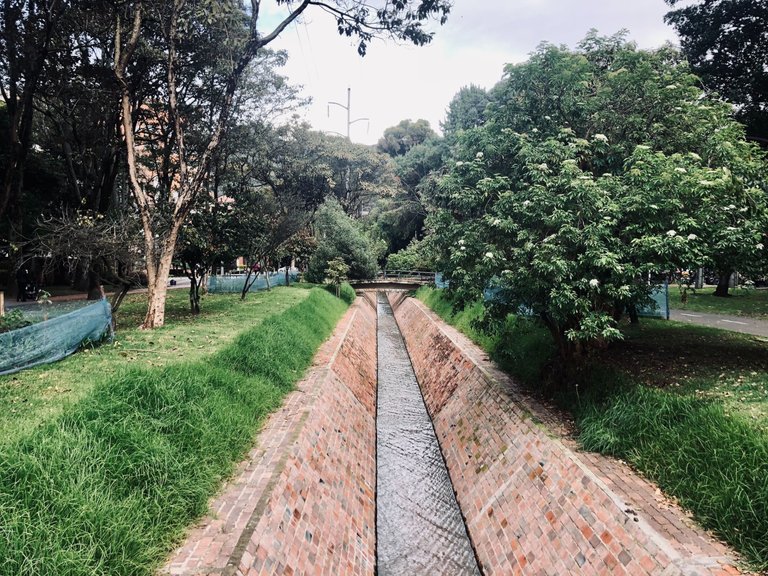 But this green area, on the other side of the street, was wider. The Parque El Virrey. So we got curious about the area we were passing through, and we crossed to do a quick stroll in the park.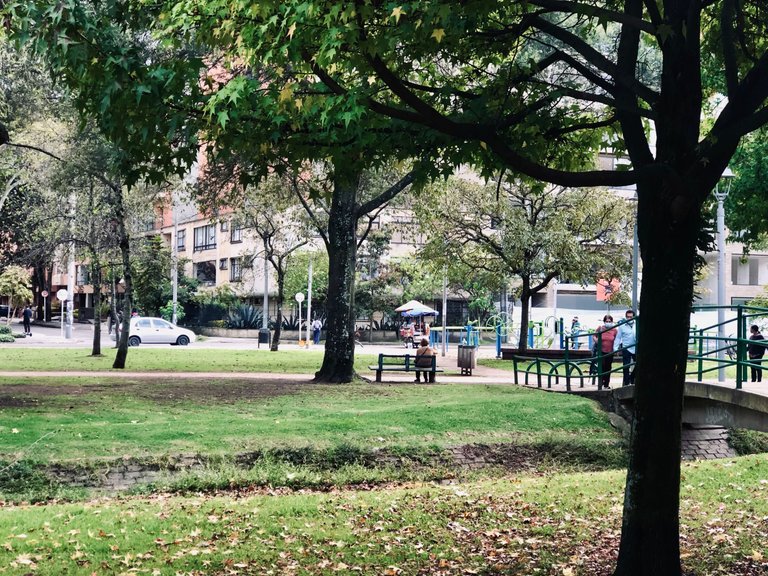 It is a large park. With walking paths, as well as bicycle paths. Play areas for children, an area with calisthenics bars.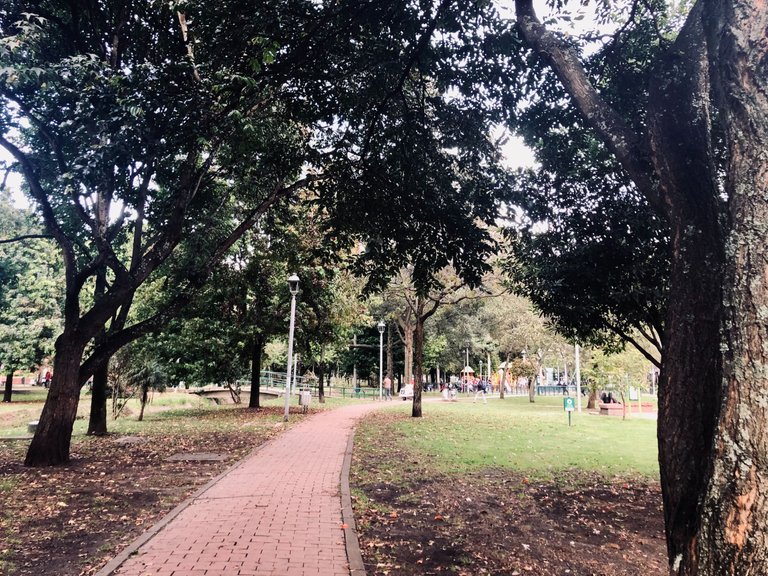 The park is in the middle of a residential area. From what I have read and from what we saw, it is one of the upper strata of the city.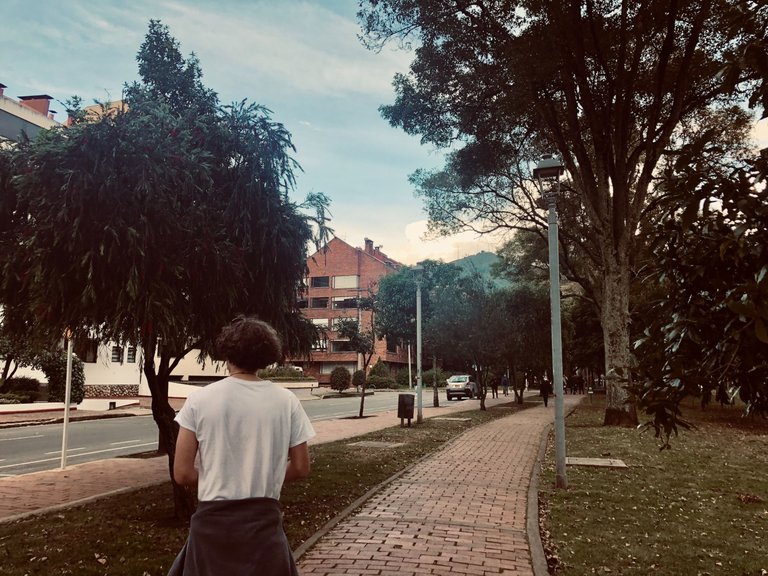 My son took the chance to pick some flowers that had fallen from some trees to dry them and send them to his girlfriend on my return to Caracas.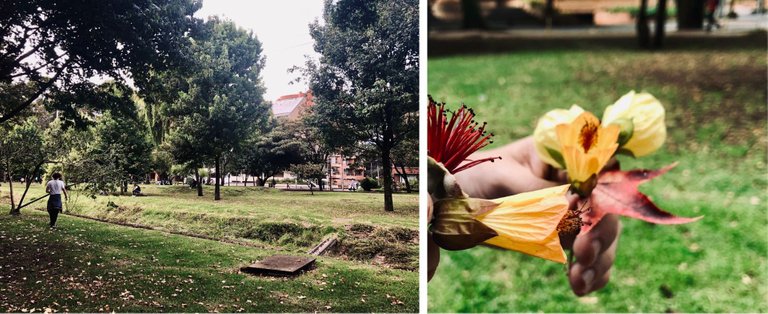 There were a lot of people walking their dogs. Bogotá seems to be a city where people love to have dogs. And we have crossed with many dog walkers.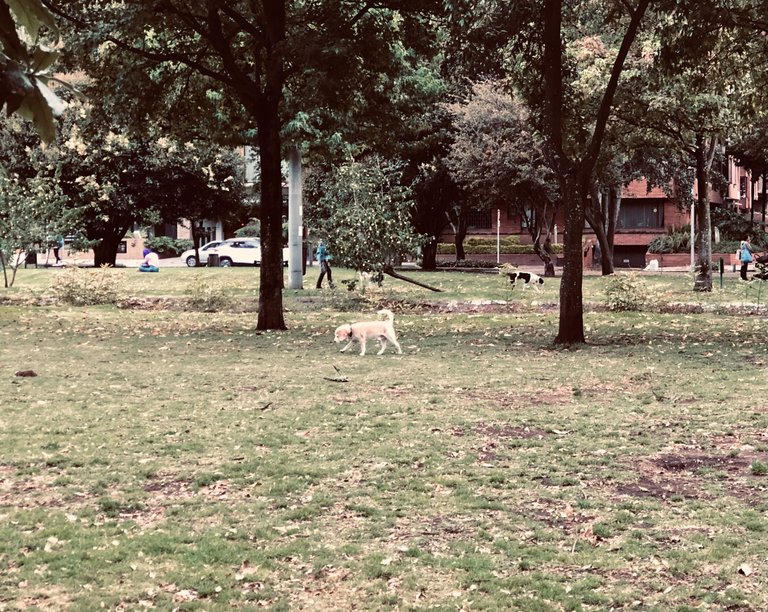 Bogotá is a city that, although it can be chaotic, with a lot of pollution and a hellish traffic that can leave you stopped for several minutes at the same point when you go in a car. It also has a lot of green areas and some sectors are quite wooded, which is quite pleasant.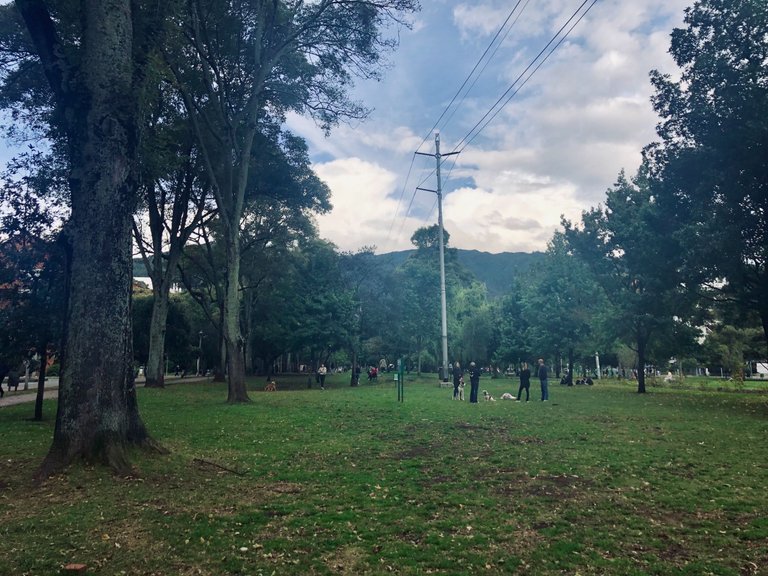 After our little exploration of the park, we retraced our steps back to the avenue we came from.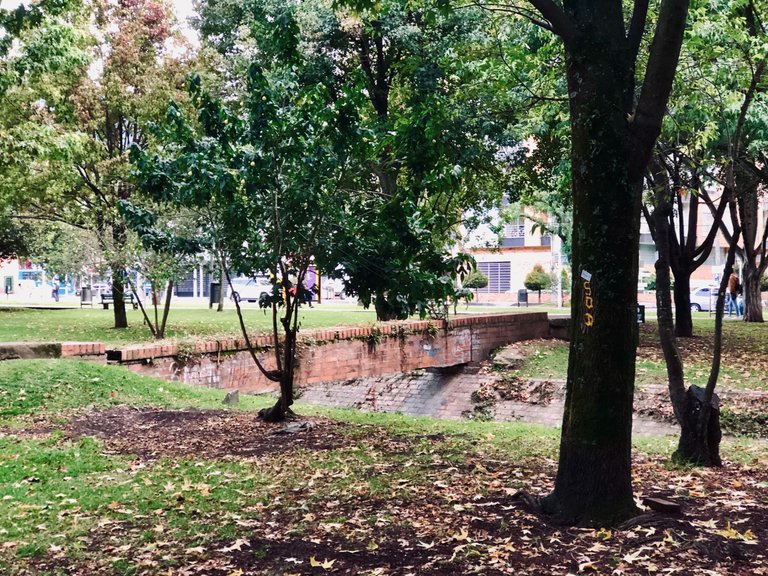 We returned to Carrera 15 and continued walking in a northerly direction. Our destination was several blocks further north.
This is my post for this week's #wednesdaywalk challenge hosted by @tattoodjay in collaboration with #makemesmile hosted by @elizacheng.
If you made it this far, thank you for reading.
All images and writing are my own unless otherwise stated.
© CoquiCoin
September 14, 2022
---
---