The majestic Snakebird

I've been a subscriber to the Feathered Friends community for some time, but I've never made a post before. However, I love seeing the community posts, especially those by my friend @tengolotodo. Who loves feathered friends and is kind of partial to swans and ducks. And speaking of ducks, I saw some impressive birds yesterday that at first, I thought they were a kind of ducks, and let me tell you about them.
Yesterday morning, I went for a walk with two friends. But this time, instead of going to the mountains, where we usually go for a walk. For a change, we decided to go to El Laguito Park. A park in the middle of the city with a big artificial lake, and we saw many feathered friends on our walk.
A few species of ducks and other birds can be seen on the lake and in the park, but one, in particular, caught our attention because of its striking plumage.
We weren't sure what kind of bird they were when we saw them. The unfurled wings and beaks of two birds impressed us. So we approached the edge of the lake to get closer to them.
They were posed on a kind of grid.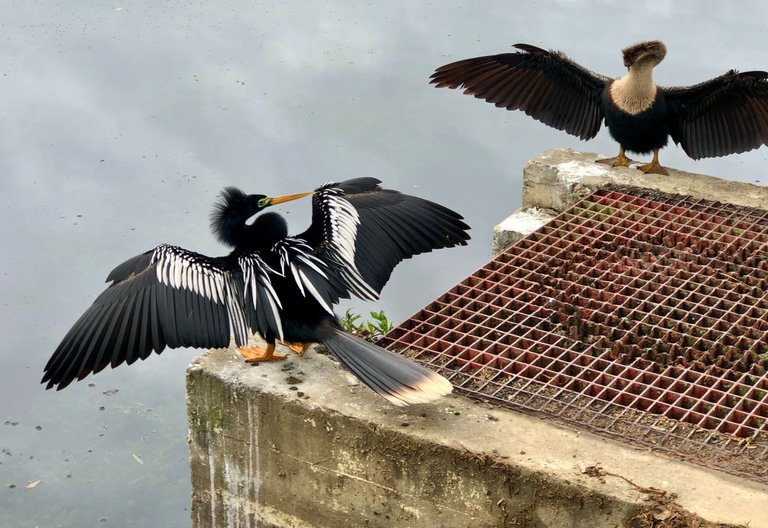 I had never seen this type of bird before, and neither had my friends. But as we got closer and saw their legs, we thought they must be some ducks. But we were wrong, they were Anhingas, or as it is commonly known, snakebirds.
The anhinga, sometimes called snakebird, darter, American darter, or water turkey, is a water bird of the warmer parts of the Americas. The word anhinga comes from a'ñinga in the Brazilian Tupi language and means "devil bird" or "snake bird". Source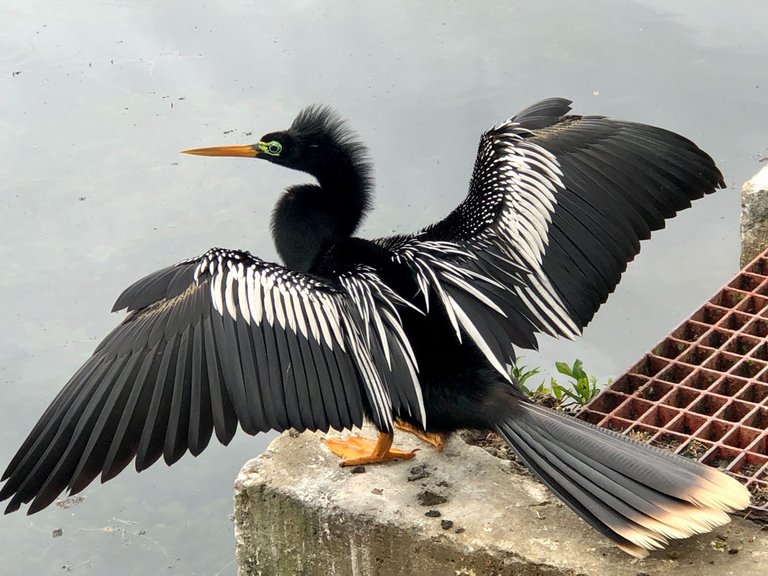 From what I read about these specimens. The males are black with spots in their plumage. That is to say that this is a male.
And this one with the black head also seemed to have a very stylish hairstyle. Don't you think?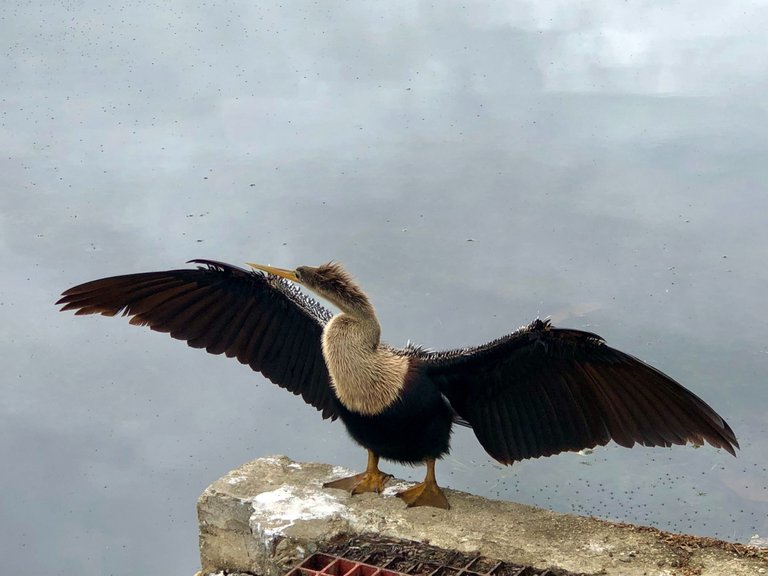 His companion, with a lighter-colored head and a less stylish hairstyle but also with an impressive needle-like beak, seemed to be even friendlier when we approached and showed us his wings.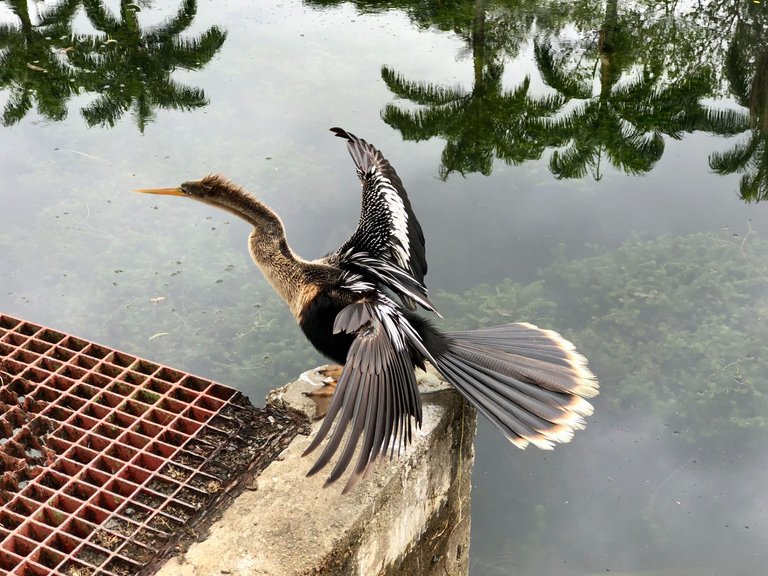 When we moved to see him from behind, we saw that he also had white spots on his plumage, so he must be a male too.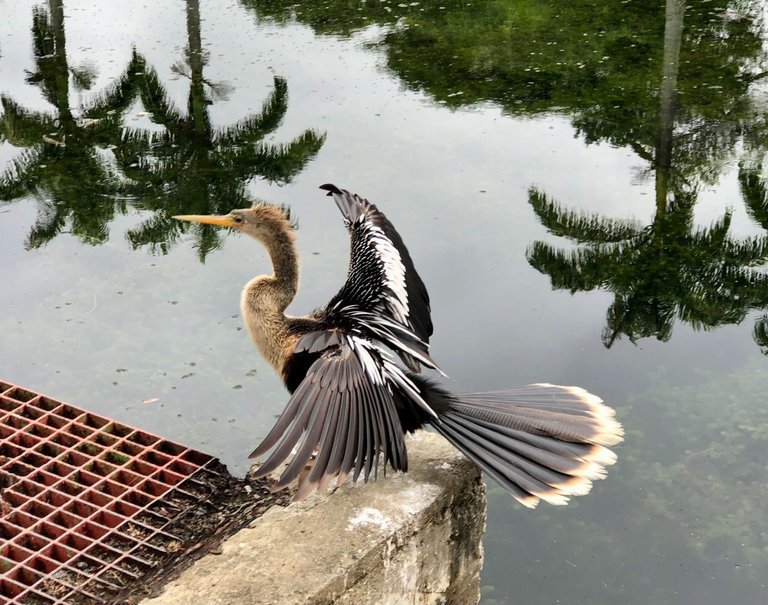 I have also read that they swim with their bodies submerged and stick their pointed beaks into fish to catch them. Although, these two guys that were there did not give us any demonstrations.
And no wonder in Spanish they are known as pato aguja, which translates to needle duck.
Have you ever seen a snakebird? I was amazed by its majesty.
Thank you for reading!
All images and writing are my own unless otherwise stated.
© CoquiCoin
Mayo 22, 2023
If you're reading this and you are not on Hive yet, I invite you to join through my referral link. And I could delegate some Resources credit to help you get started.
---
---