The Menu's inspired burger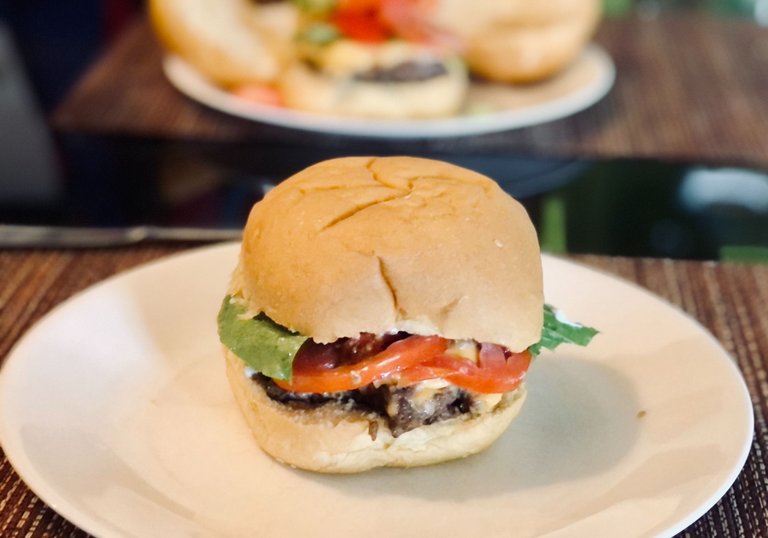 Hubby's cheeseburger. He cooked it inspired after watching The Menu
---
A couple of evenings ago, the husband went to watch the premier for the press of the film The Menu. He didn't tell me much about the movie to not spoil it for me, but he came craving to eat a cheeseburger.
In the hustle and bustle of the past few days, we hadn't had time to make some. But this noon, hubby had a little break from work and applied himself to making some cheeseburgers.
He went to the market to buy what he needed at home to cook the burgers and cooked them inspired by the way he saw them made in the movie. While I diligently documented the process.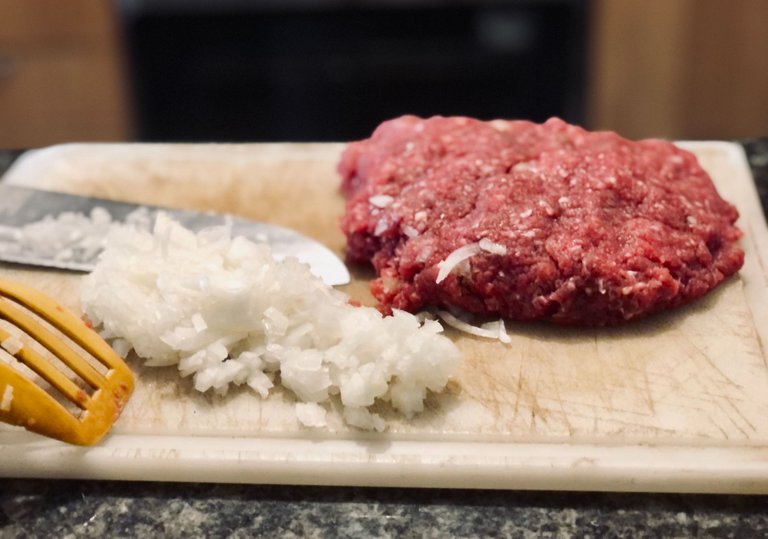 He seasoned the minced meat only by adding salt and pepper and a lot of fresh crushed garlic. Although, according to him, the latter was not in the movie.
Then he formed the meat portion of each burger into balls as if I were going to make meatballs. And then seal them in a little olive oil in the iron skillet. On the other hand, he cut a large onion into small cubes.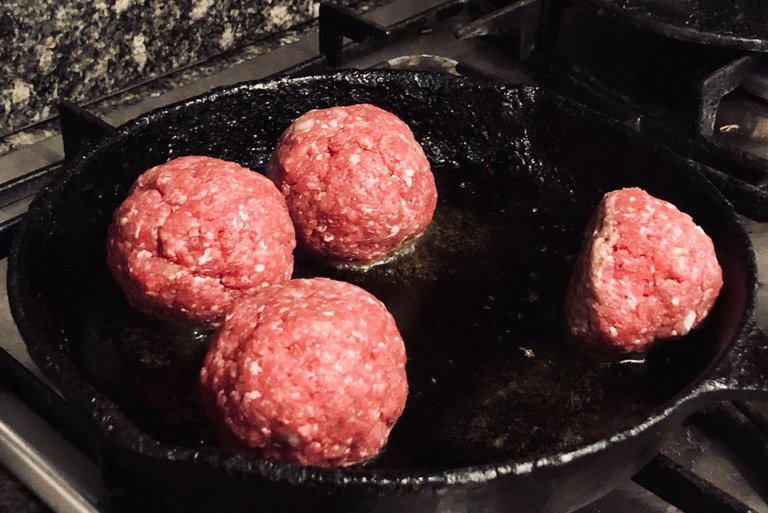 Once the meat was sealed with the help of a masher, he shaped the burgers and added the onion to cook with the patties.
When they were almost ready, he added the slices of cheddar cheese.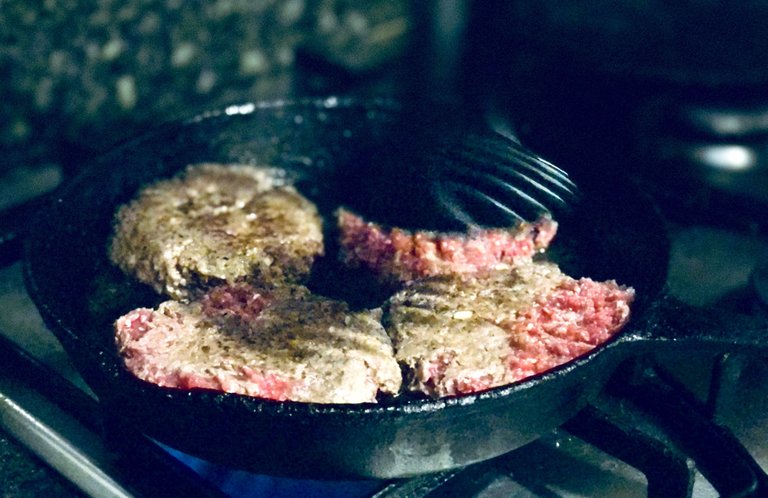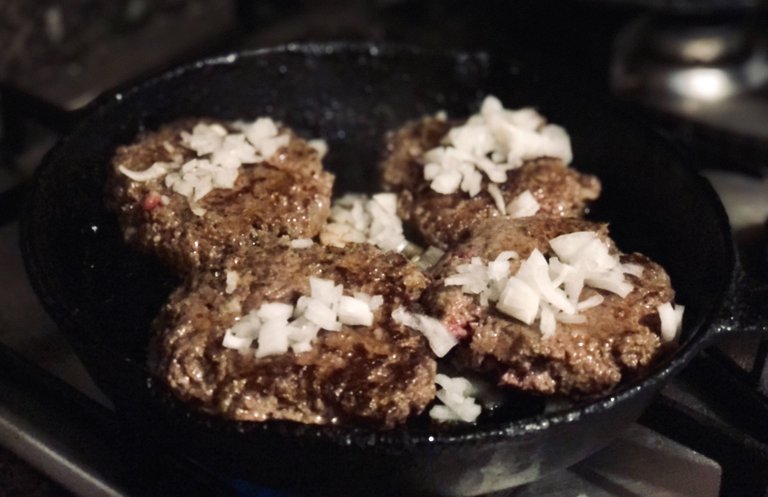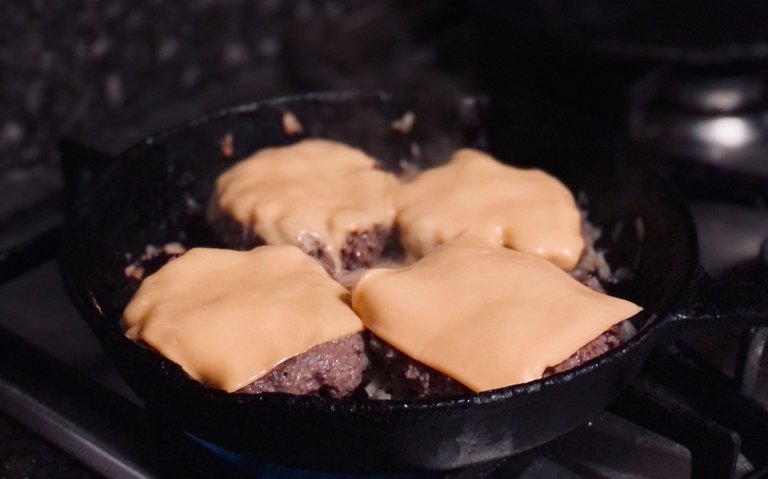 We served them with the onions that were cooked with the meat and some tomato and lettuce that hubby said was a plus not included in the burger in the movie.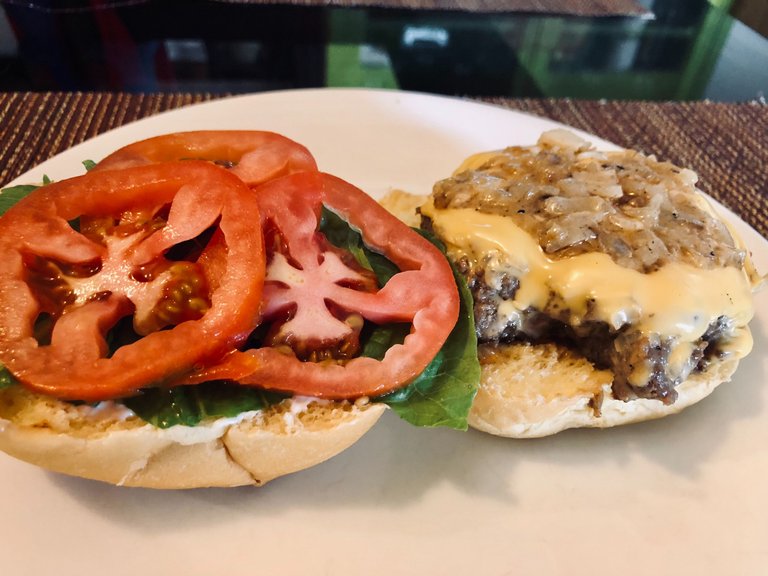 My verdict is that it was delicious. The meat was juicy and flavorful. And I was surprised at the consistency, that the burgers didn't fall apart while cooking, even though he didn't add breadcrumbs and egg.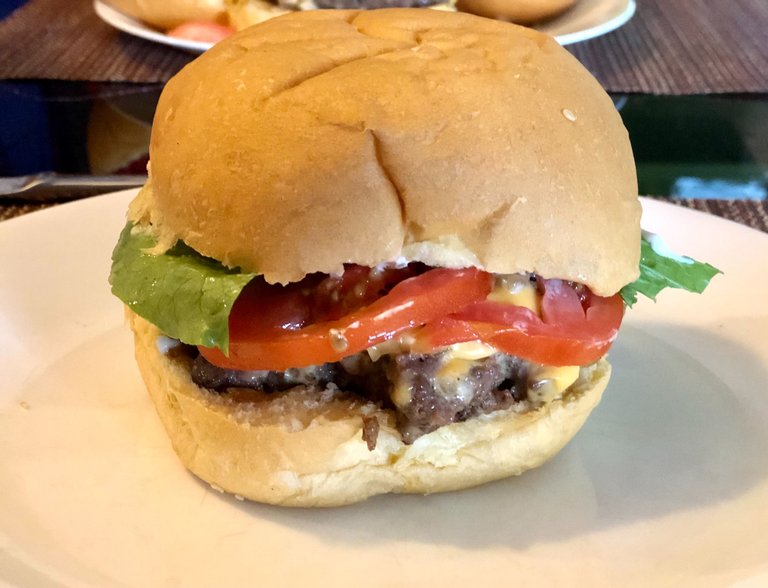 This is what my mother's hamburger looked like when she asked me to cut it in two to make it easier to eat with one hand.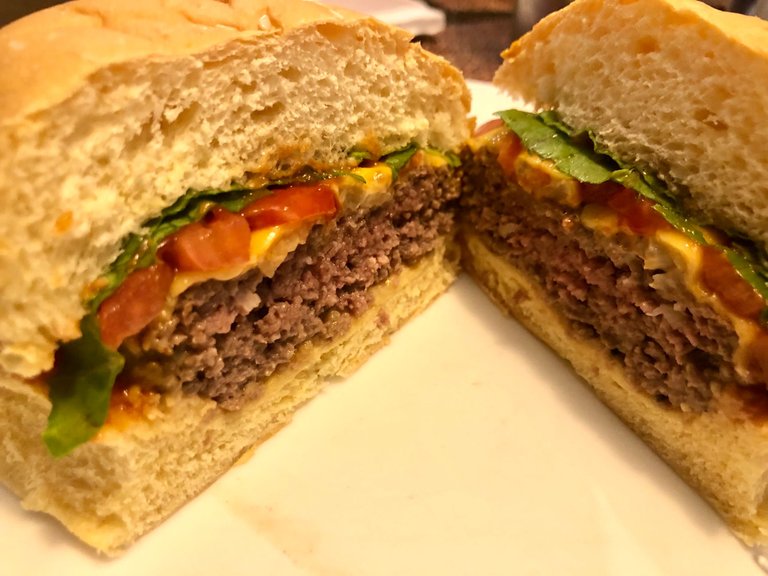 And while we were having fun cooking and eating burgers, Mr. Grogu was sniffing and eating some flowers that my son's girlfriend brought my mom. And we had to put them out of his reach because the vase had to be held in the air for a moment;)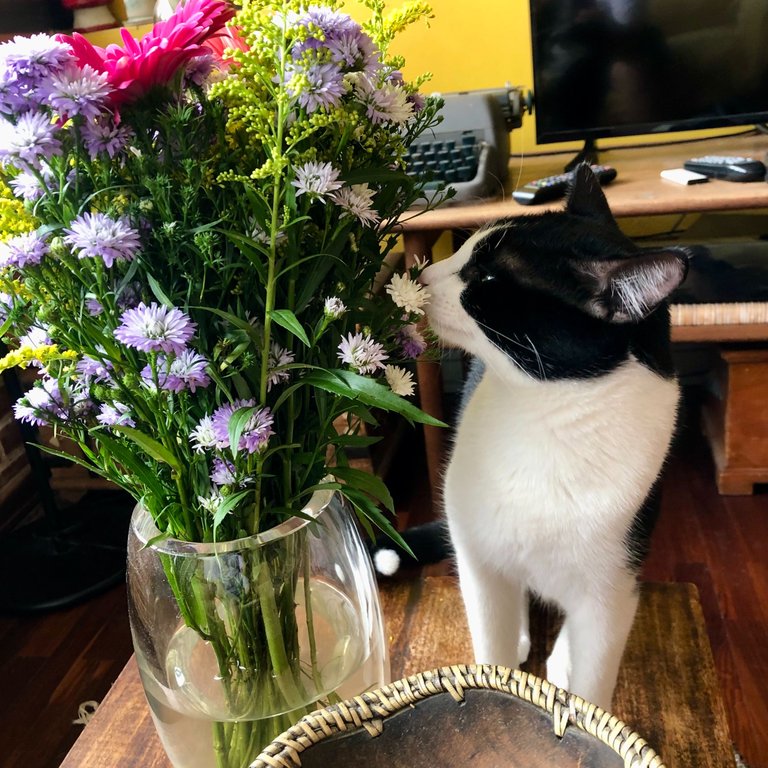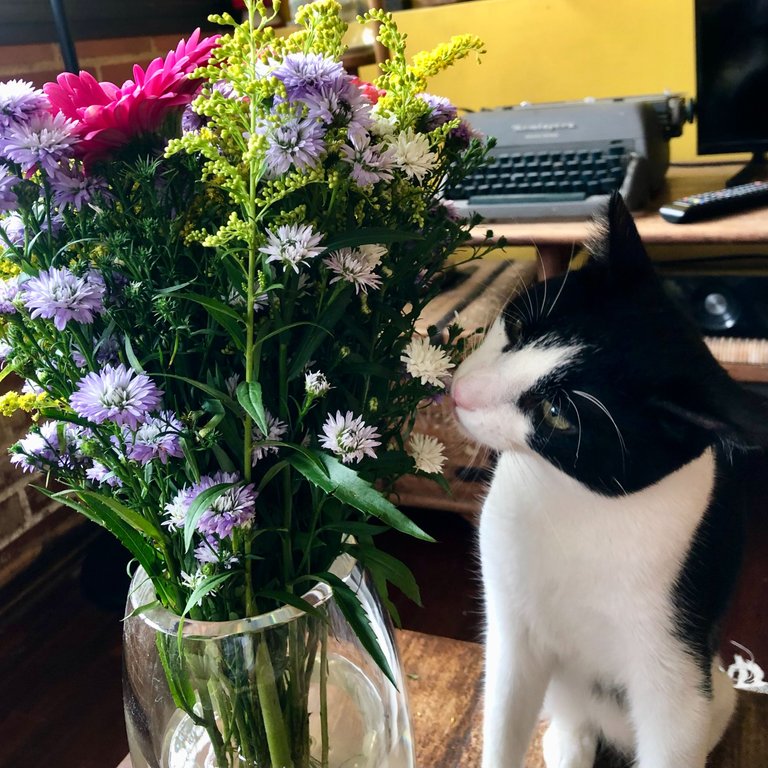 That's all for today, day 18 of #HiveBloPoMo, and against all odds, I'm still standing.
Thank you very much for reading.
All images and writing are my own unless otherwise stated.
© CoquiCoin
November 18, 2022
If you're reading this and you are not on Hive yet, I invite you to join through my referral link. And I could delegate some Resources credit to help you get started.
---
---