Veggies shopping from Los Gochos this Market Friday
I can't believe it's already Friday, and another weekend is coming up. The last weekend has been so eventful for me that I have lost track of time.
Yesterday, I was taking my mum to see the traumatologist about her broken arm. He took her measurements to fit her with an orthopedic brace which is due to be fitted in a couple of weeks. On the way out of the consultation, we passed by one of those traveling markets that are now so common in Caracas. Here we call them Los Gochos because those who sell vegetables in these small markets are Andean people who bring the vegetables from the Andes and the west of the country. And we call those who are from the Andean states Gochos.
These markets are set up in kiosks provided by the municipality and are usually held on one or two days of the week. Where I live and close by, these markets are usually held on Thursdays and Fridays.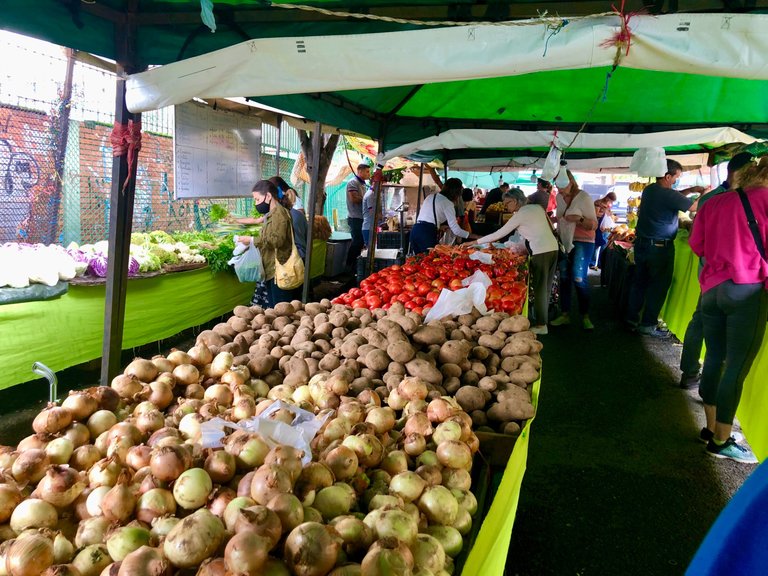 Lately, since they opened a big supermarket near my house where veggies are very well priced and always fresh, I hardly ever go to these little markets. But yesterday, when I passed by this one near where we were, I stopped and bought some vegetables and fruits for my mother.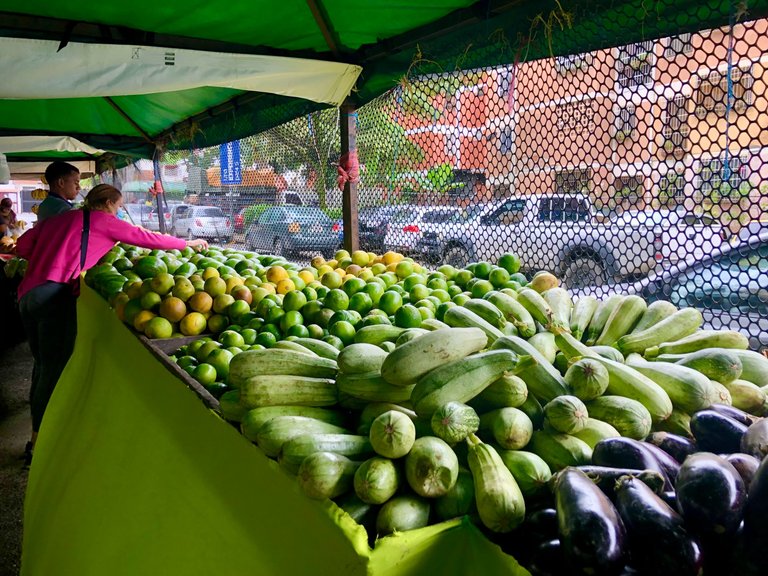 She loves soups, so I bought some arracacha. I made a creamy yummy soup with them last night, but I forgot to take a picture of the soup. Also bought some chunks of pumpkin.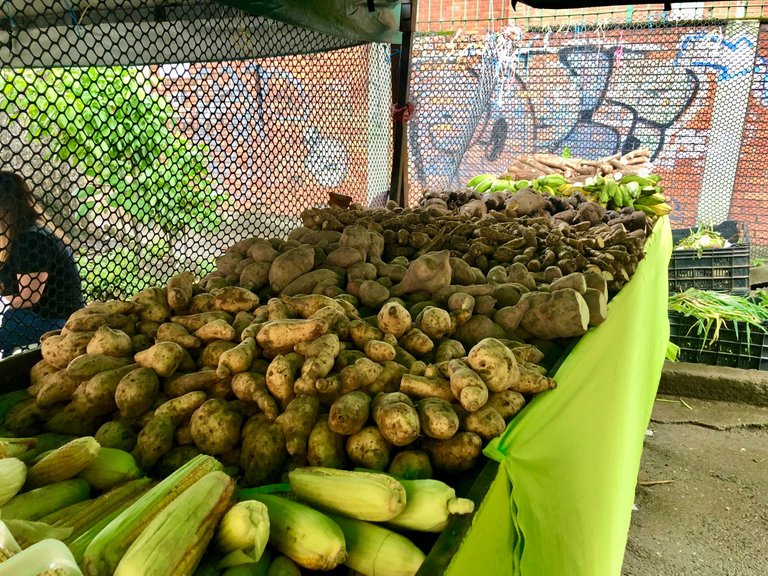 The tomatoes were good, and they were not the classic pear tomatoes that you get here more often, but tomato Manzano. So I also bought some with the idea to make a Caprese salad.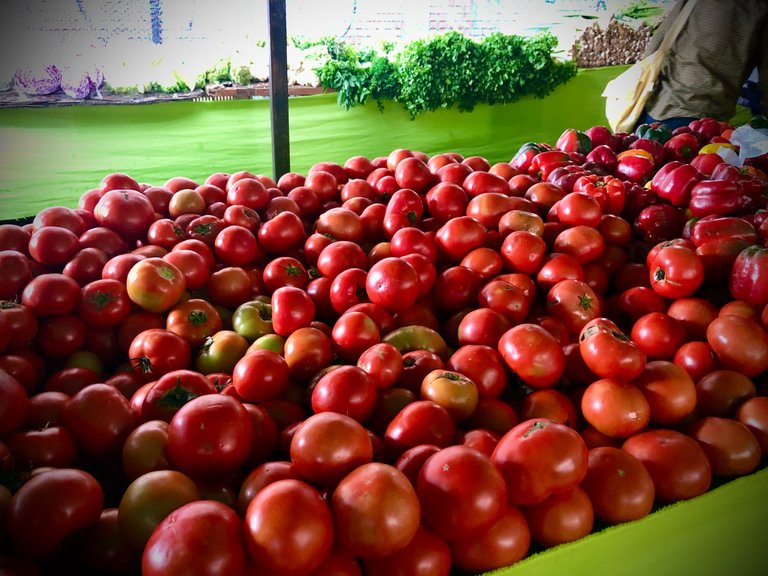 And I bought bananas and papaya too.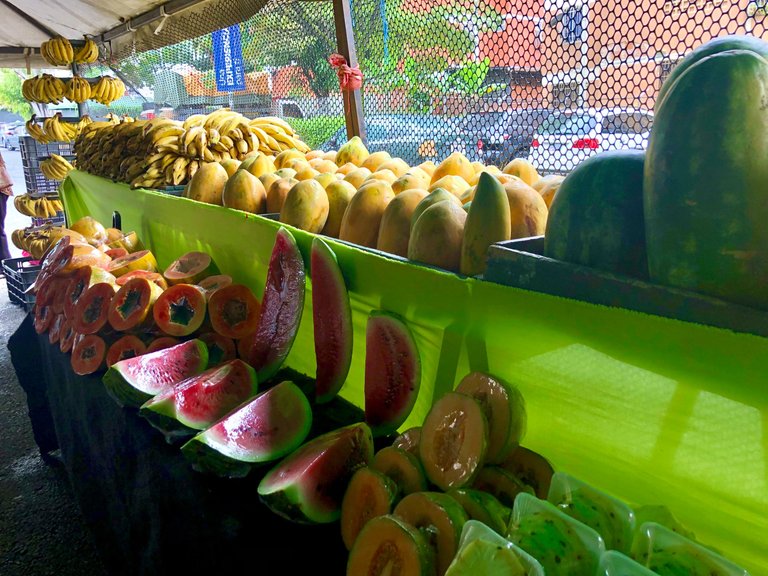 In terms of prices, this is how these little markets work. They usually put up a board on which, according to the season, they classify the vegetables and fruits and put up a few prices. The ones that cost the most yesterday were at 16 Bs, a little less than two dollars at the current exchange rate. At this price, they were selling bell peppers, onions, lemons, and tomatillos. This system is good for some veggies and is worth it. But for others, it is not so good, and you can get them cheaper in the supermarket.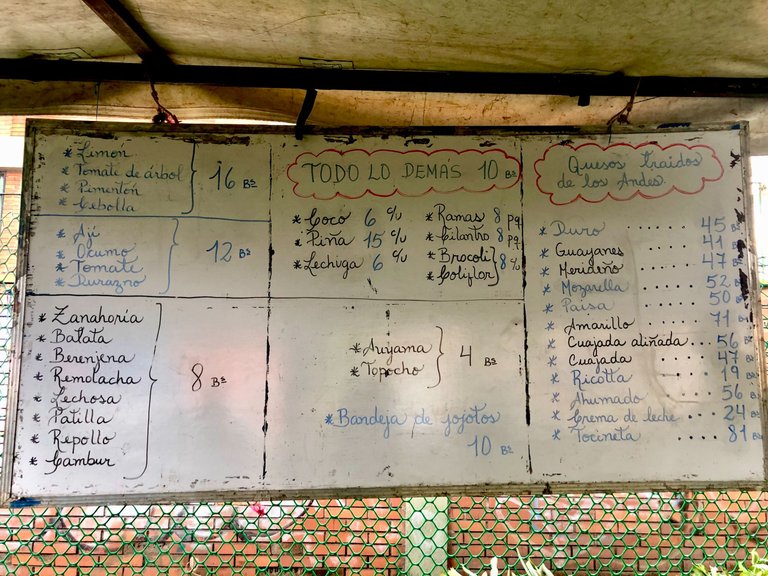 Some fruits that are more expensive here, such as apples, do not enter the same system. When it was time to pay, I couldn't avoid the temptation of taking some Andean bread filled with guava jam. But when I got home, we ate them right away. And I didn't even have time to take a photo of them.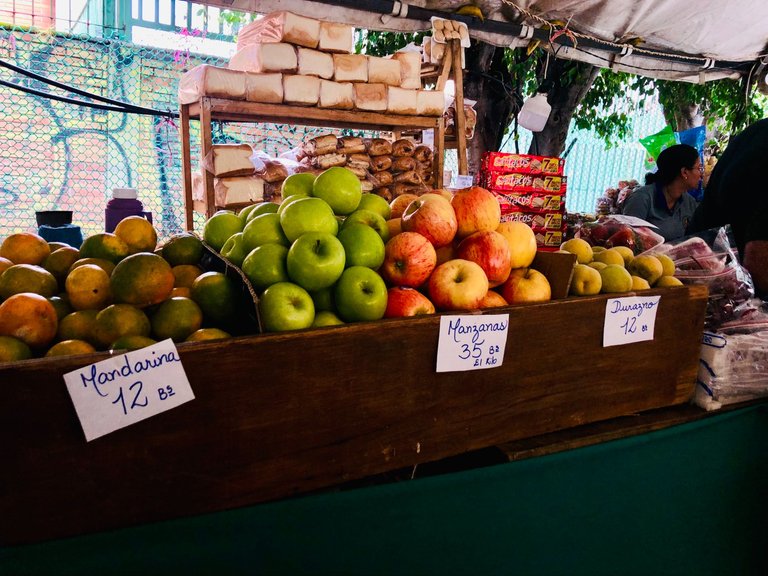 After paying, I stopped by the flower stall to take a photo and show them to Denise for #alwaysaflower. They mostly had tropical flowers, such as birds of paradise and alpinias.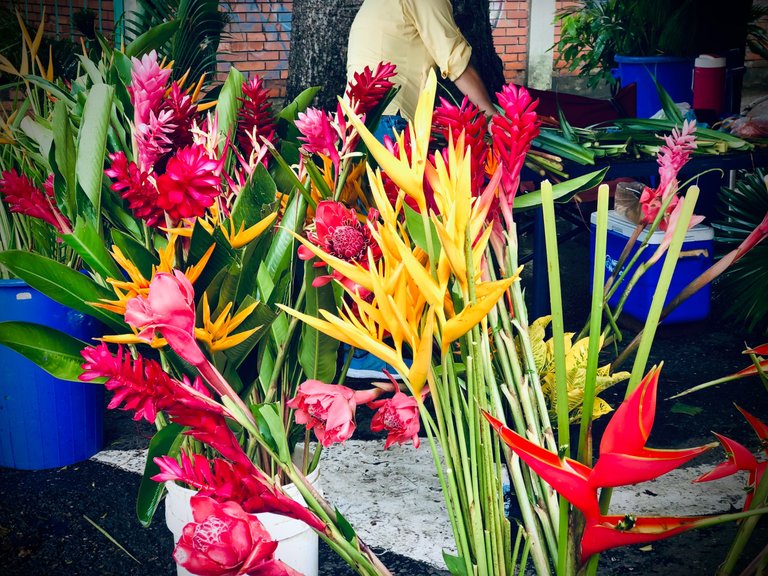 This is my participation this week in #MarketFriday initiated by @dswigle.
Thank you very much for reading.
All images and writing are my own unless otherwise stated.
© CoquiCoin

November 4, 2022

---
---