Visit to Usaquén Flea Market in Bogotá

During my recent visit to Bogotá, one of the areas of the city that we had been recommended to visit was Usaquén. We had been told to try to go on a Sunday since that day there is a Flea Market on some of its streets.
So last Sunday, we took a ride that dropped us off on Carrera 7, one block from the historic center of Usaquén.
The streets around the park, which is the epicenter of this area, still preserve some colonial houses. In one of the streets surrounding the park is the Santa Bárbara de Usaquén Church, which we could not enter because it was closed but seemed pretty nice from the outside. People were walking in the park, and it reminded me a lot of the town of El Hatillo in Caracas.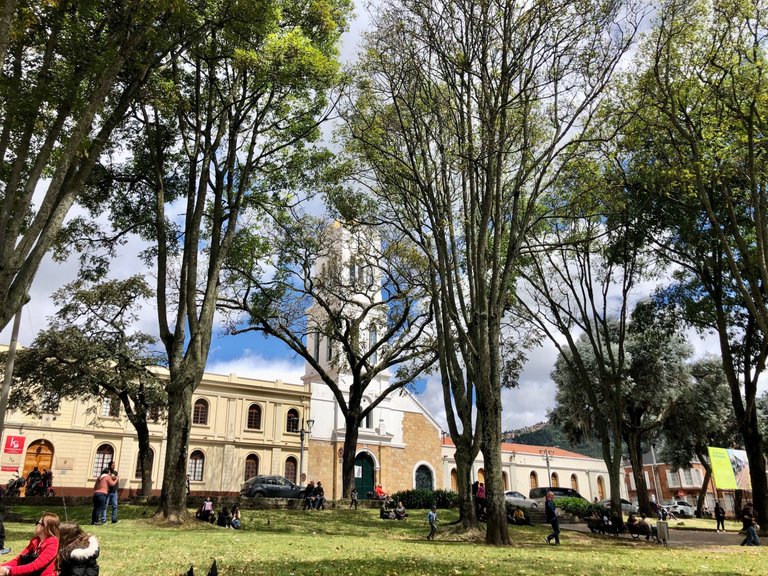 In a small square in the park, there was a bust of Simón Bolívar. Colombia and Venezuela share a lot of history, and the figure of Bolívar is as important as here in Venezuela.
The urban art that can be seen on many of the streets of the city is one of the things I loved about Bogotá. There are some impressive murals all over the city. And in one of the pedestrian streets of Usaquén, I came across this one.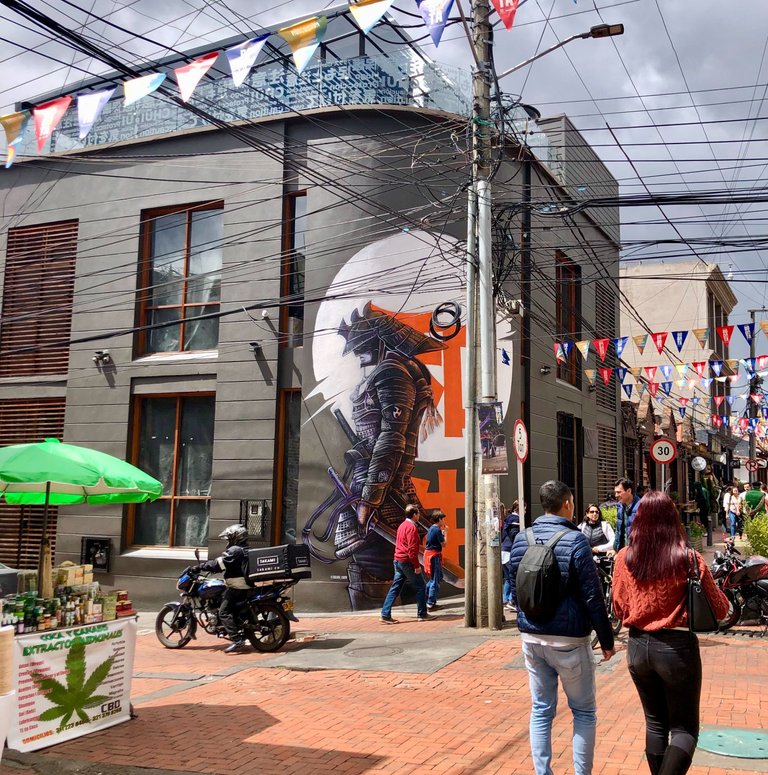 In the pedestrian area, there are many cafes, bars, restaurants, and shops. The area was very lively.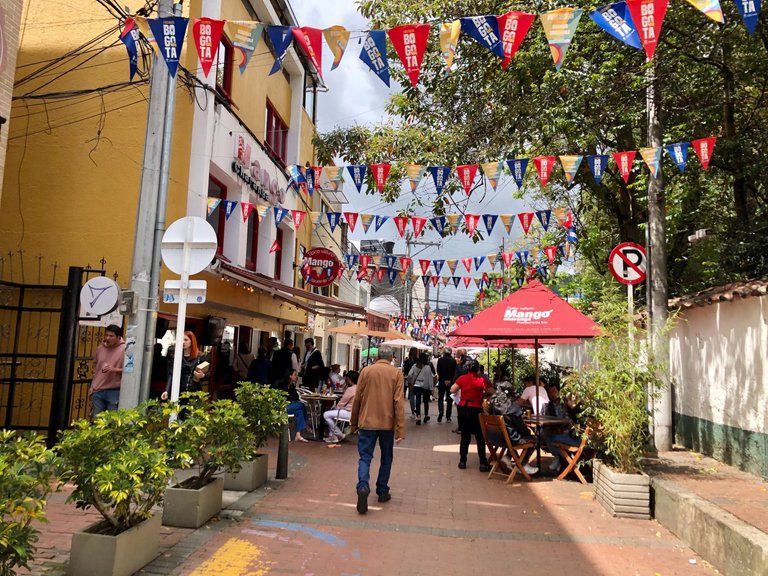 We went to the streets where the flea market stalls were as my son wanted to buy something for his girlfriend to send to her with me.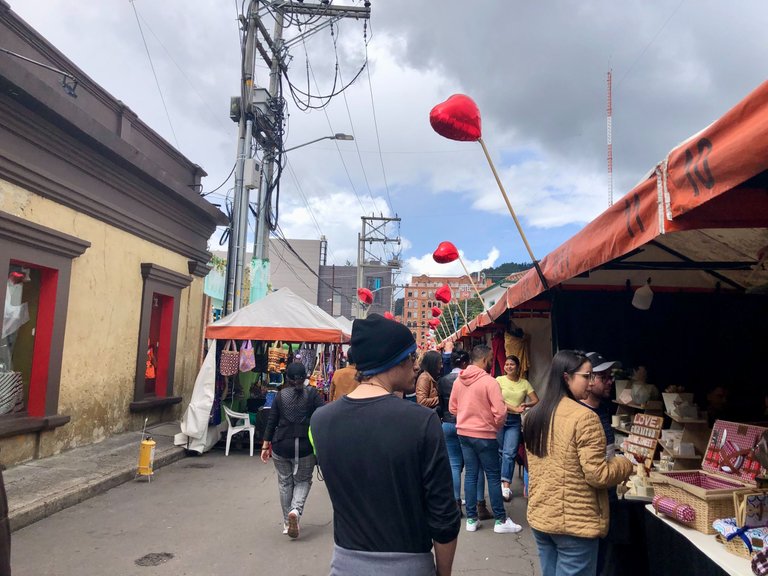 The market had crafts, jewelry, jams, local delicacies, and some stall with second-hand books.
Everything was very tidy and pleasant.
My son finally bought some earrings and a handbag.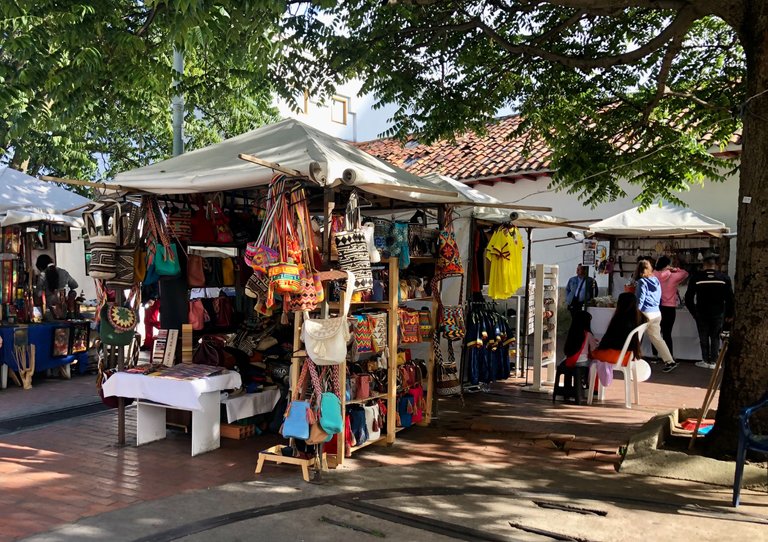 And the husband bought a hat to protect himself from the sun. The city is at an altitude of 2.640 mts above sea level, and the weather is quite cold and often cloudy. And it is essential to protect yourself from the sun. In Bogotá, the sun burns you without you realizing it.

On one of the streets, I saw this sign. And I remembered my rascal friend @tengolotodo. If he visits Usaquén someday, I'm sure he will have a drink in that bar with some of the charming rascals.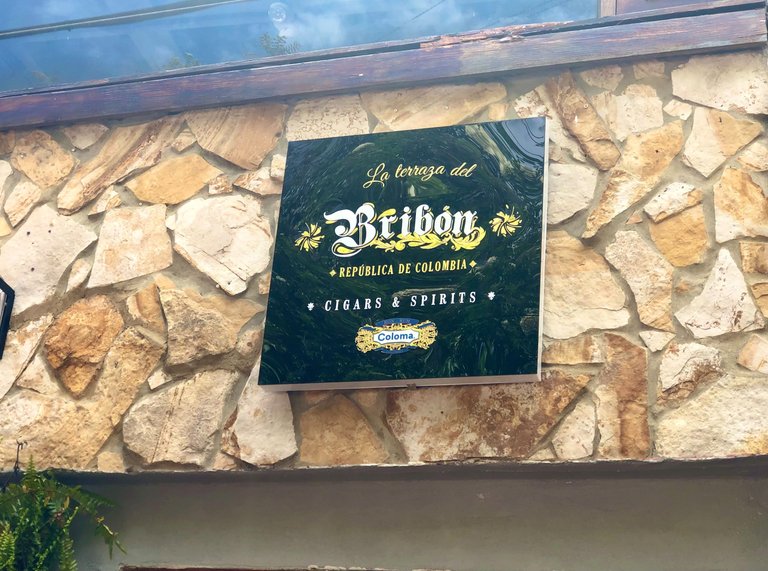 We went for a coffee first. When the taxi dropped us off, we noticed a coffee shop called Café Quindío.
The Quindío region is said to produce the best coffee in Colombia, so we had to try it.
I had a cappuccino, and my husband and son had an Americano. The coffee was excellent. In Colombia, the food and coffee are cheaper than in Venezuela. However, this place was a bit more expensive than the average price there but still cheaper than what you would pay in Caracas for something similar, and it was worth a try. The 7 oz cappuccino cost 5.900 pesos, about US$ 1,35.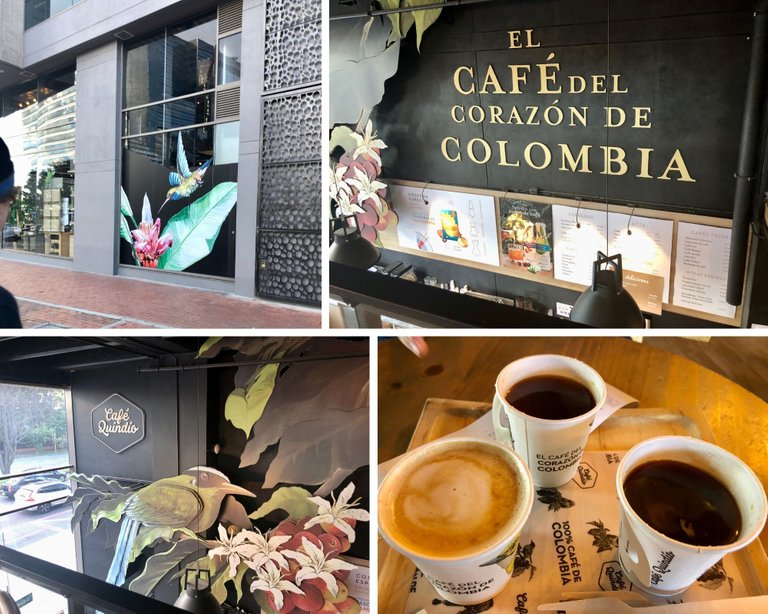 We also went to a couple of locals to try some Colombian craft beers, but I'll tell you about that another time.
By late afternoon many of the stalls of the flea market were being cleared, but the place was still very crowded. Some people were queuing to get into one of the bars and restaurants.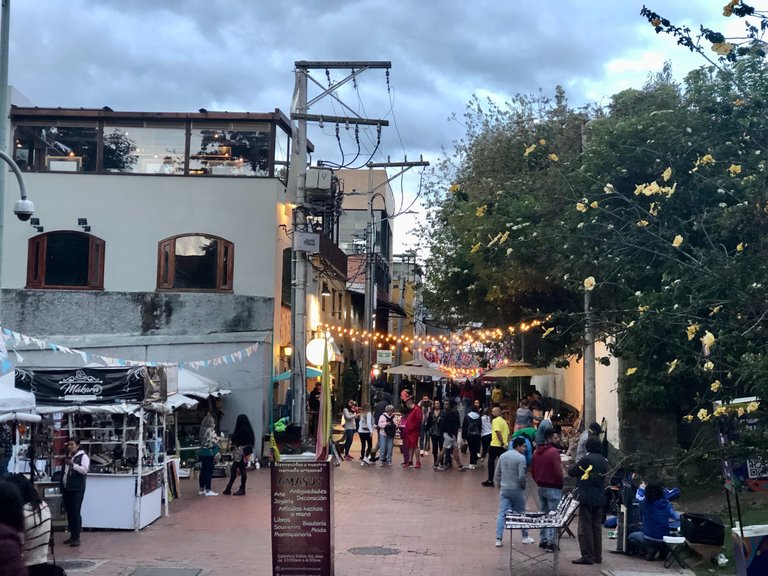 This is my participation this week in #MarketFriday initiated by @dswigle. And as Denise loves flowers and me too, I can't say goodbye without leaving the image of a flower I photographed in Usaquén for #alwaysaflower. A beautiful yellow cayenne.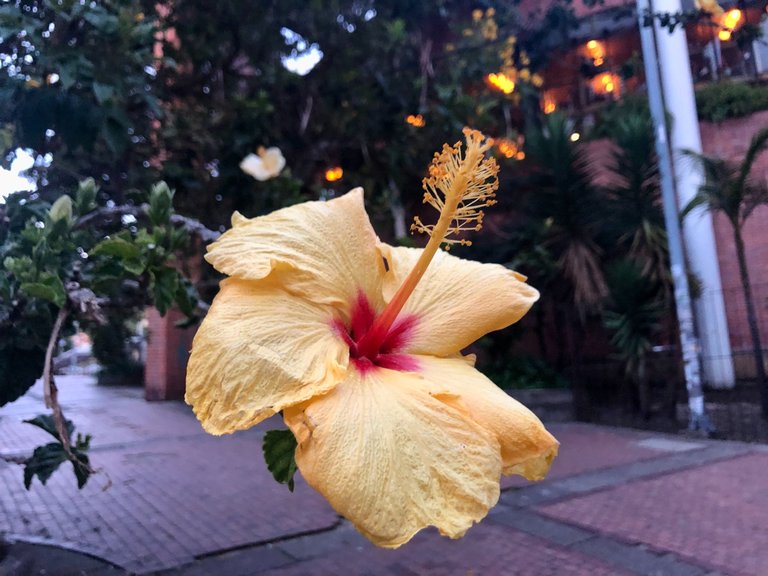 That's all for today, thank you very much for reading.
All images and writing are my own unless otherwise stated.
© CoquiCoin

September 23, 2022

---
---