Pobdaily #. Friday at mama's kitchen
Happy weekend to everyone, I hope you all enjoying it to the fullest.
Yesterday evening, mummy called my phone saying, she has missed me a lot and would like to to see me, since my papers starts on Thursday, I decided to go home and use the weekend with her.
Today I took off early, on getting home I greeted her and we discussed about a lot of things. Later I was asked to help buy some foodstuff, vegetables and ingredients in the market which I did.
Getting home, I started to cook. As the last born and the only boy in the family, I was thought a lot of home works. People will say last borns are already lazy and spoiled, they barely know how to do anything. When I hear statements like that, all I do is smile, because in my own case, it's totally different.
So I started by cooking fried rice. I diced the carrots, green pee, onion and some Peppers to make the rice colorful and make it peppery since I didn't get white pepper.
I boiled the rice, immediately it started boiling, I extracted the water, after that I boiled a new water along side the water from the boiled chicken, oil, curry, thyme and all other spices I wanted to add, I then poured the rice into it, stared it and allowed it to boil till it got dry, the rice already had the green color and smelling nicely, by the time it was as soft as it should be, I added the diced carrots and all other diced ingredients and allowed it to steam together for some minutes, then I mixed it and added salt, I also added sweet corn.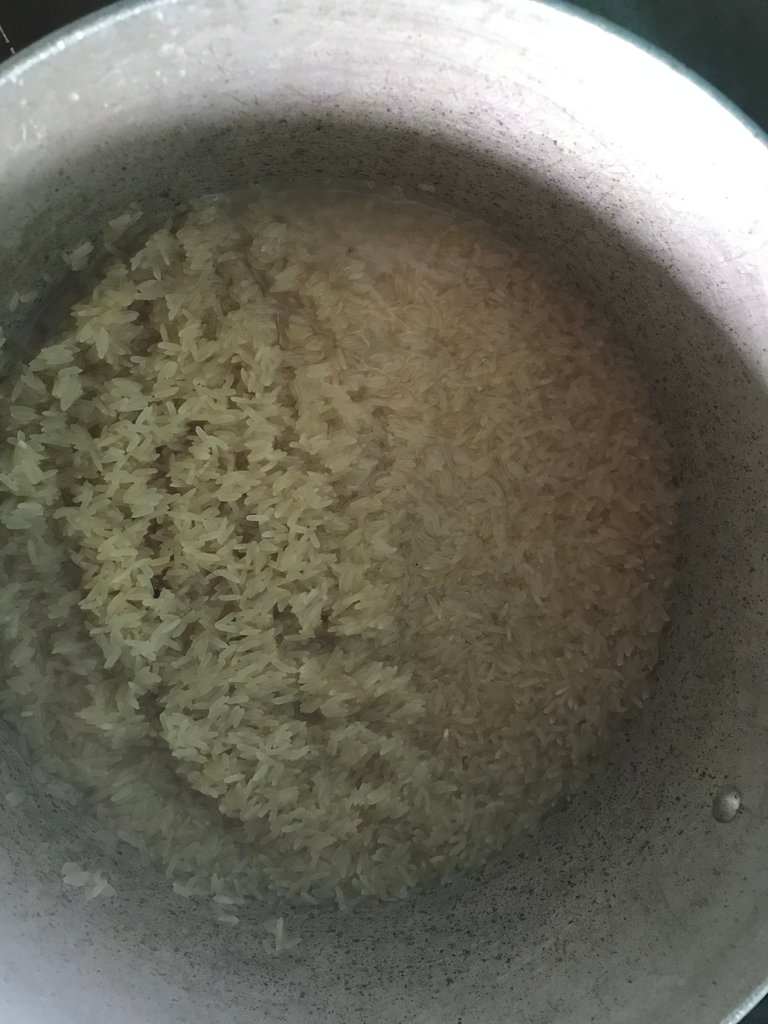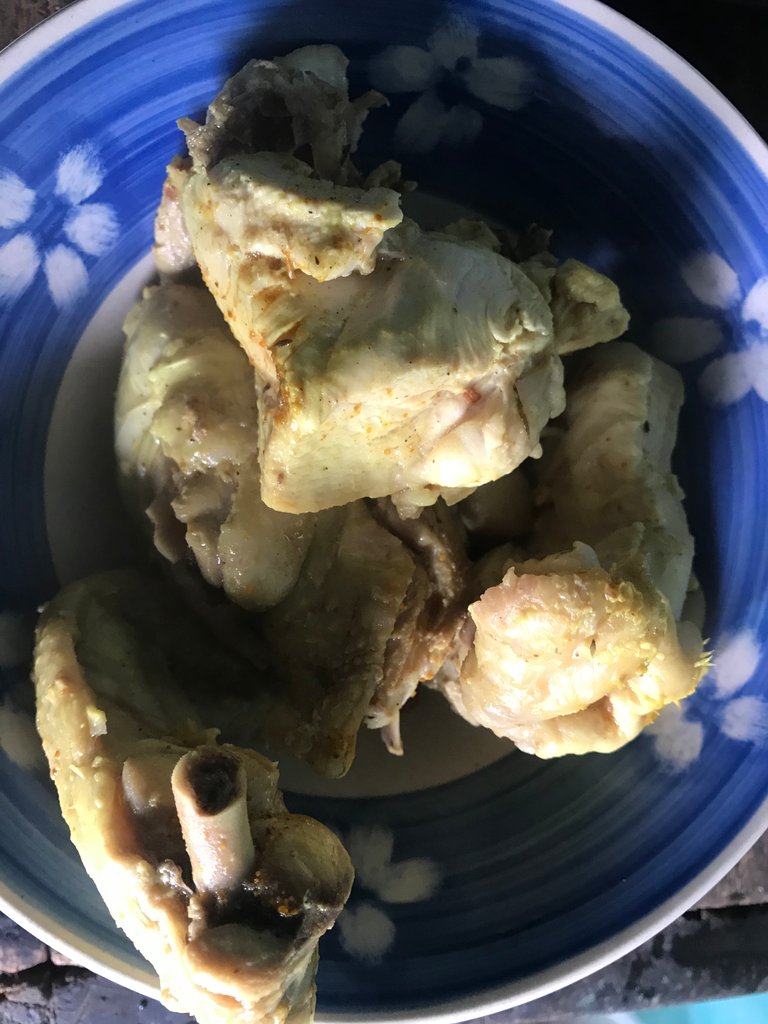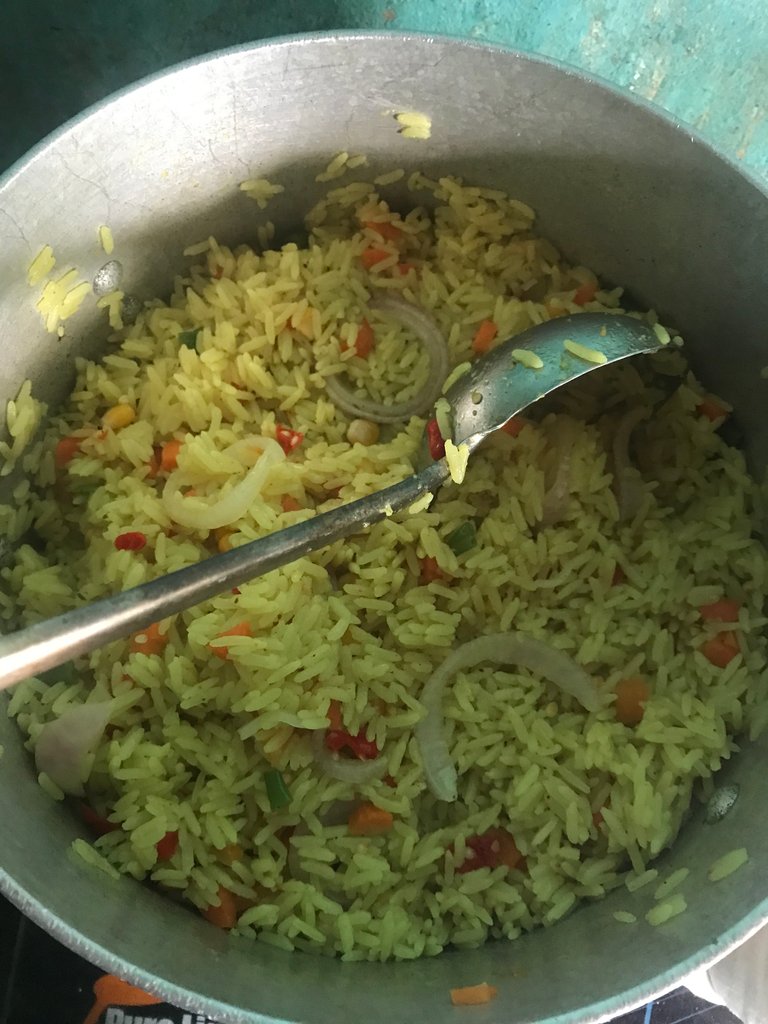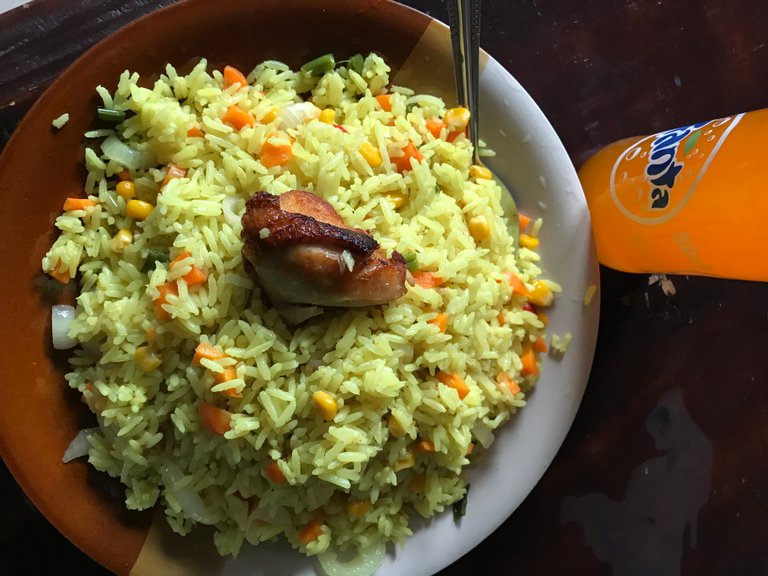 Mummy enjoyed the food and was happy to have her don around. I was happy to be at home too, because I won't dear take my time to cook this if I was in school, considering the fact that I have other things to do, and when I and less busy, I would have been stressed from classes or project.
Thanks to @marvinix and @dwayne16, to all supporters, and everyone else posting and curating pobdaily posts.
---
Posted via proofofbrain.io
---
---