Champions League Qualifer Preview | Glasgow Rangers vs Union SG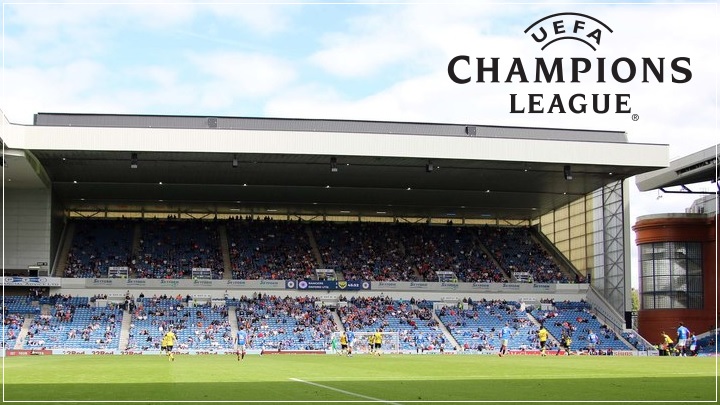 These are previews from matches involving Belgian Teams with all the latest on team news, player form, injuries along with my personal betting angles, ...

3 European Qualifier matches will be played during the mid-week starting today with the match between Rangers and Union.
---
Glasgow Rangers vs Union SG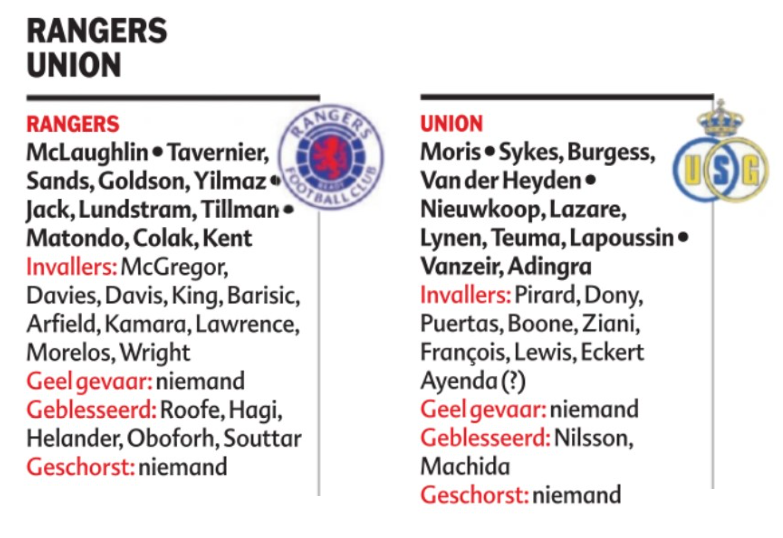 Union managed to put up a good performance last week while Rangers had somewhat of an off-day never really looking that motivated or capable to really go for it. This resulted in a 2-0 home win now leaving the Rangers needing at least a 2-goal win to make things go into extra time. They won with 2-0 in the league this weekend at home, they have some key players back (Morelos & Kent), will play at home which will bring massive support and they have a clear mission while there is still a 131M vs 32M budget gap. Union also lost over the weekend with 8 out of 11 players that played against Rangers last week on the pitch having an issue with both the few players that were rested and probably already having their mind on this match today. While this doesn't need to mean that they all of a sudden are in a bad streak, it won't help for them to come into this game after a loss. While seeing Union fail away against Mechelen I didn't hesitate taking a 0.2 unit gamble on
Glasgow Rangers -1.5 @ 3.758
sharing it on the
SBC Discord
as it is just a lose-a-little-win-a-lot betting spot. It makes little sense to take lower odds on straight win as they will need to take crazy risks if they lead by 1 goal late leaving them vulnerable on counters and it is also possible that they just aren't good enough to win at all. The odds by now are down to 3.038 on pinnacle. Most likely Rangers with their home fans behind them are going to want to push right from the start while Union coach stated that they are not planning to build a wall but play their own game instead trying to come out with counters. I'm also leaning toward the over but a 2-0 FT score is just too likely in order to pull the trigger there. I won't be home to watch the match so I will miss out on potential live betting action.
---
Late info might change my view on what is written in these previews. I will cover these matches live in our SBC Discord Channel..
---

I take all my Pre-Game & Live bets with my Betting Broker Sportmarket Pro who always provides the best offers on the market with a 1 click solution and doesn't limit winning players offering high limits. For more info check my Sportmarket Pro Review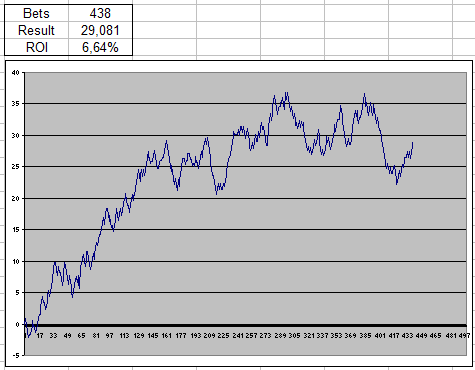 I share many of my pre-game bets in all my preview posts as bold selections which are all counted as 1 unit flat bets. See these just as info and not as actual betting advice. If you do make sure to shop around for the best odds.So far this season, I had 16 of these bets good for +5.67 units profit or +35.44% ROI. This brings the total at 438 bets for +29.081 units and +6.64% ROI since the 2020-2021 Season.
---
Season 2022-2023 Crypto Bets
| Date | Bet | Stake | Odds | Result | Bookie |
| --- | --- | --- | --- | --- | --- |
| 14/08/2022 | ZWA vs GNK O 3.25 | 500 TRX | 2.400 | TBD | Wink |
| 14/08/2022 | Genk -0.5 | 1000 TRX | 1.790 | TBD | Wink |
| 13/08/2022 | Charleroi -0.5 | 1000 TRX | 1.960 | TBD | Wink |
| 06/08/2022 | Genk -1 | 0.005 BTC | 1.800 | +0.004 BTC | sportbet.one |
| 31/07/2022 | Genk -0.75 | 1000 TRX | 1.700 | +700 TRX | Wink |
| 24/07/2022 | KVM vs ANT O2.5 | 60 USDC | 1.663 | -60 USDC | sx.bet |
| 23/07/2022 | CHA vs EUP U3 | 0.002 BTC | 1.810 | -0.002 BTC | sportbet.one |
| 23/07/2022 | ZWA +0 CK | 700 TRX | 1.800 | +560 TRX | Wink |
---
Crypto & Blockchain-Based Bookies and Exchanges that I'm personally using as they allow anonymous betting with no KYC or personal restrictions...
---
Previous Crypto Bet Results & Record
| Year | Bets | Won | Lost | Push | Staked | Profit BTC | ROI |
| --- | --- | --- | --- | --- | --- | --- | --- |
| 2022 | 56 | 27 | 25 | 4 | 0.115 | +0.0166 | +14.45% |
| 2021 | 4 | 1 | 2 | 1 | 0.0250 | -0.002845 | -11.38% |
| 2020 | 1 | 1 | 0 | 0 | 0.0100 | +0.01271 | +127% |
| 2019 | 59 | 24 | 27 | 5 | 0.5900 | -0.02199 | -3.7% |
| 2018 | 136 | 65 | 64 | 7 | 1.233 | +0.112687 | +9.14% |
| 2017 | 70 | 34 | 34 | 2 | 0.658 | +0.006912 | +1.05% |
| Total | 326 | 152 | 152 | 19 | 2.631 | +0.124074 | +4.72% |
---
---