Jupiler League Week 1 Saturday Previews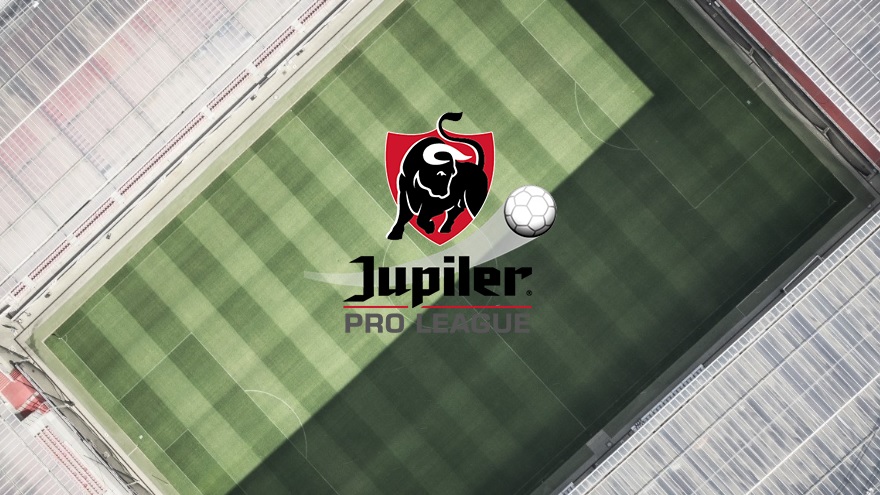 In a couple of weeks, the Belgian Pro League Regular season is starting again and I already have some early bets.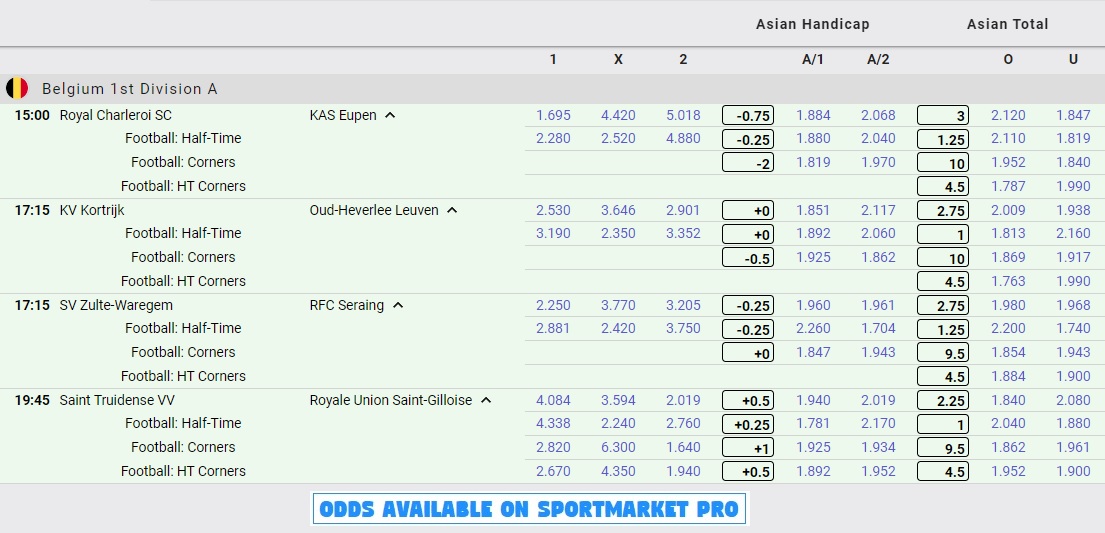 It was a fun match yesterday once again with a lot of controversy as AA Gent should have gotten 2 penalties. If anything, it goes to show the variance in betting and only making a -0.1 unit overall loss while backing AA Gent in-game I guess was some good damage limitation. 4 matches as always on Saturday...
Charleroi vs Eupen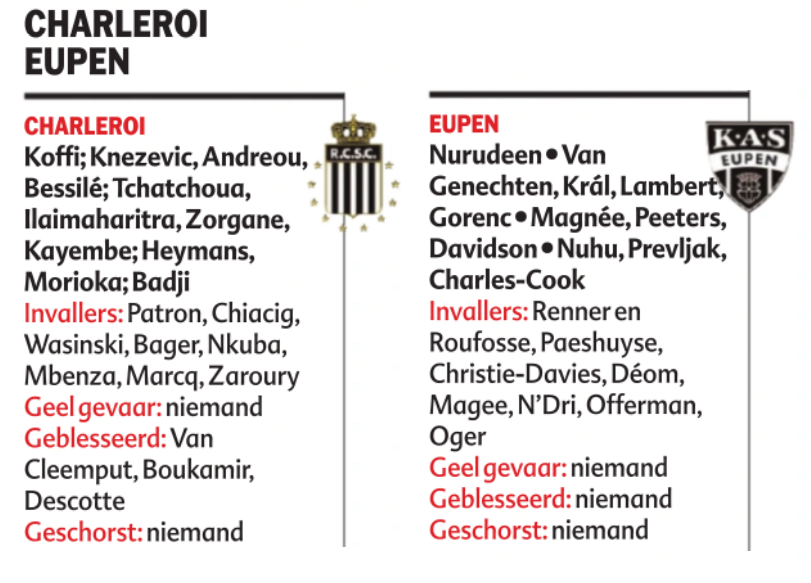 Charleroi finished 6th last season and aim for another top 8 spot hoping for a top 4 this season. They have more or less the same team compared to last season but without their best striker Bayo. Last season they were better away compared to at home which also resulted in a big goal difference being an under team at home (10W-3.5L-1.5P on Under Asian Total) and an over team away (12.5W-3L-1.5P on Over Asian Total). Eupen had a great start last season but barely survived in the end. They are a team aimed to field and sell players for a profit and now mainly work with talent from their own youth. They have a new coach in Strock who has proven to be capable of good things and their main goal is to stay in the league and 8th year in a row after never ranking above place 12. With potentially 3 teams relegating, they are on top of the lists of teams in danger. Their entire defense is gone. Overall from the 24 players of last season only 10 remain. So they have a young team with a lot of question marks and the best chance to success for teams like this at the start is to focus on the defense which is what I aspect the main approach will be. I'm willing to take a small 0.2 unit pre-game gamble on
Under 3 @ 1.846
and also took some of it as a crypto bet early this week. Charleroi on the 1st half corners is also something I will keep an eye on.
---
Kv Kortrijk vs OH Leuven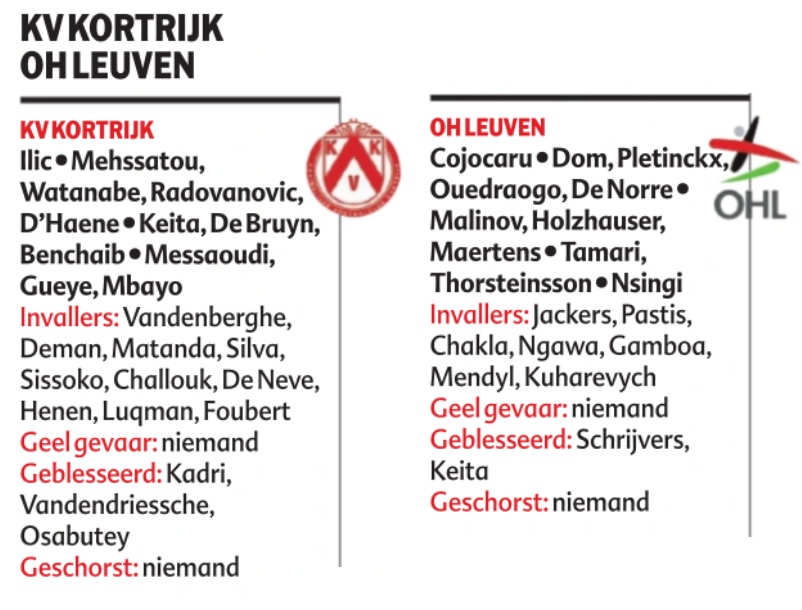 Kortrijk has a good start last season but near the end put up the worst streak of any of the teams. The fact that their main striker Gueye got injured did have something to do with this. He is back now but their best player Selemani (13 goals / 6 assists) won't play as he's looking to get a transfer. Also their best defender Sainsbury left the team. On the offensive end, they should be good right now but they still need some enforcement on the midfield and defense. For OHL, it's the same story as last season where they are late in getting new players. Especially on the offensive end they are short as Kaba left the team. Their strikers now are Nsingi from the youth who didn't do bad but likely won't be good enough as a main striker. They did get Holzhauzer and Dom from Beerschot and Pletinckx from Zulte. Keita who was important is injured. So 2 teams who aren't fully ready yet. The line is set at a +0 and it feels like the bad streak of Kortrijk at the end of last season overly is calculated into it. They do have Gueye back and do play at home. I split bets between
Kortrijk 1H +0 @ 1.891 & Kortrijk +0 @ 1.839
for just 0.1 units each. I'm waiting to see the in-game match picture before potentially taking more bets.
---
Zulte-Waregem vs Seraing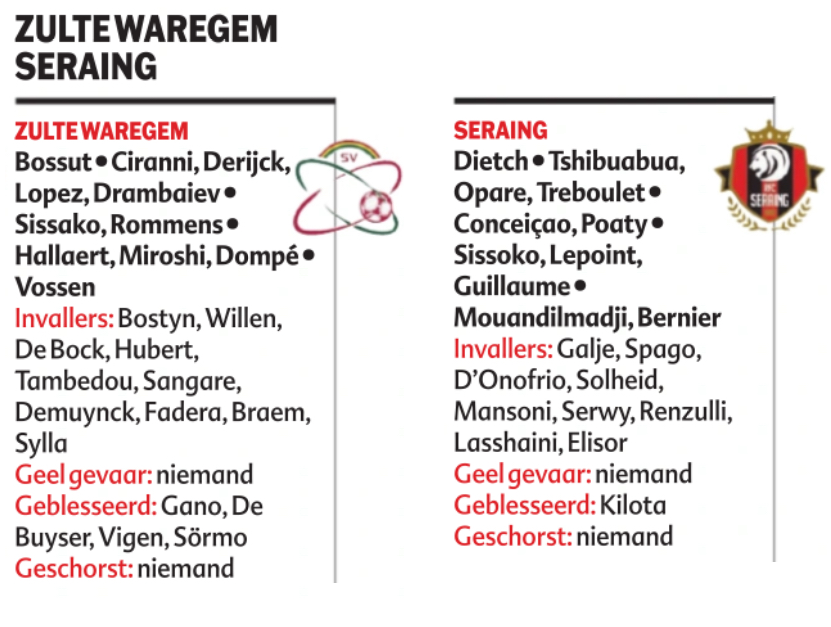 Zulte-Waregem had a bad season mainly because they simply were not good defensively getting 69 goals against. Despite this and ending 16th, they were actually slightly profitable to back against the Asian handicaps at closing line. This season they have a new coach in Leye who replaces De Fauw and Simons who only took 15 on 45. His goal will be to bring back the fighting spirit in the team. They are not the team with the biggest budget and saw both De Neve and Pletinx leave who were young talents. Right now they still have Dompé but he is also likely to leave. They have shown to be capable of scoring goals with Vossen and Gano. The last one is injured now and also wants to leave. Overall Zulte-Waregem is a team that has been in a downward trend over the last 7+ years and they now are a relegation candidate. Seraing is a satellite club from FC Metz and they always will be a small team fighting for relegation. They lost key offensive-minded players Mikautatze, Maziz, and Jallow who all went to Metz. Last season they were quite vulnerable in defense which is where most of the changes have been made and they are expected to play with 5 in defense. This is a match between 2 relegation candidates and the fear to lose might be bigger than the will to win. Both have made work of putting their defense in order while especially Seraing should be a lot less dangerous on the offense. I expect Zulte-Waregem to show more fighting spirit and more likely a chance for a low-scoring encounter. For that reason I took an initial 0.3 unit bet on
Under 2.75 @ 1.965
and I also have a lean on the corners which I took as a crypto bet of 700 TRX on
Zulte-Waregem +0 Corners @ 1.800
over at
Wink.org
which feels overly influenced by the statistics of last season which might not be as representative anymore.
---

---
Stvv vs Union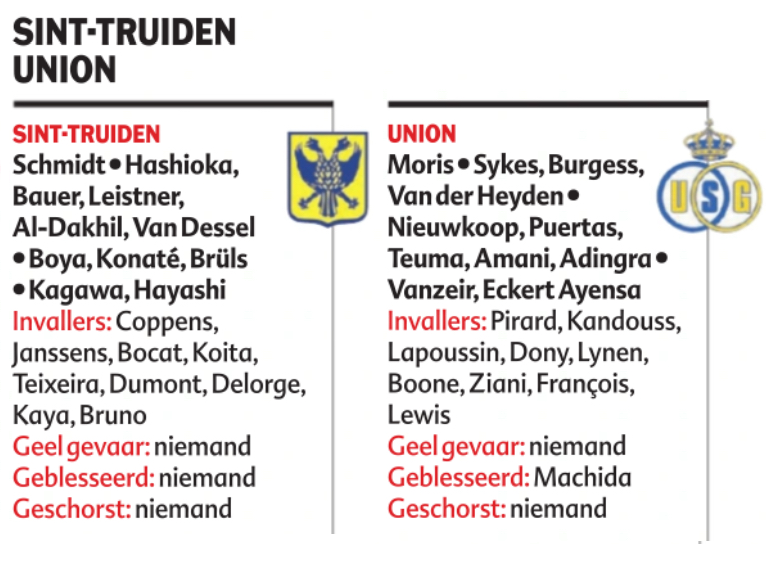 Union was the revelation last season with the entire team playing above their level under coach Mazu who left for Anderlecht. Their best players Undav and Nielsen also left along with Mitoma. While there hasn't been a complete exodus, it is set to be a much more challenging season under their new rookie coach Geraerts. They still should have a good team and take their share of the points over the course of the season but based on last year they might just be overvalued on their handicap lines also with extra European matches. Stvv had a good preparation period beating Anderlecht, Standard and Plzen in a convincing way. Overall, Stvv is a team that shouldn't get in trouble. I took a bet against Union confirming against a good opponent also on an artificial pitch.
0.25 units on Stvv +0.5 @ 2.00
---
Late info might change my view on what is written in these previews. I will cover these matches live in our SBC Discord Channel..
---

I take all my Pre-Game & Live bets with my Betting Broker Sportmarket Pro who always provides the best offers on the market with a 1 click solution and doesn't limit winning players offering high limits. For more info check my Sportmarket Pro Review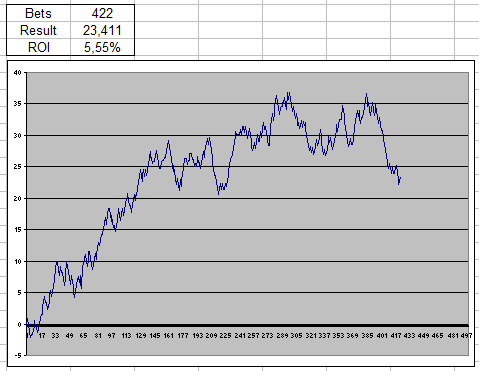 I share many of my pre-game bets in all my preview posts as bold selections which are all counted as 1 unit flat bets. See these just as info and not as actual betting advice. If you do make sure to shop around for the best odds. In total, there were 422 Bets good for +23.411% or +5.55% ROI on all these bets combined.
---
Season 2022-2023 Crypto Bets
| Date | Bet | Stake | Odds | Result | Bookie |
| --- | --- | --- | --- | --- | --- |
| 23/07/2022 | CHA vs EUP U3 | 0.002 BTC | 1.810 | TBD | sportbet.one |
| 23/07/2022 | ZWA +0 CK | 700 TRX | 1.800 | TBD | Wink |
| 24/07/2022 | KVM vs ANT O2.5 | 60 USDC | 1.663 | TBD | sx.bet |
---
Crypto & Blockchain-Based Bookies and Exchanges that I'm personally using as they allow anonymous betting with no KYC or personal restrictions...
---
Previous Crypto Bet Results & Record
| Year | Bets | Won | Lost | Push | Staked | Profit BTC | ROI |
| --- | --- | --- | --- | --- | --- | --- | --- |
| 2022 | 56 | 27 | 25 | 4 | 0.115 | +0.0166 | +14.45% |
| 2021 | 4 | 1 | 2 | 1 | 0.0250 | -0.002845 | -11.38% |
| 2020 | 1 | 1 | 0 | 0 | 0.0100 | +0.01271 | +127% |
| 2019 | 59 | 24 | 27 | 5 | 0.5900 | -0.02199 | -3.7% |
| 2018 | 136 | 65 | 64 | 7 | 1.233 | +0.112687 | +9.14% |
| 2017 | 70 | 34 | 34 | 2 | 0.658 | +0.006912 | +1.05% |
| Total | 326 | 152 | 152 | 19 | 2.631 | +0.124074 | +4.72% |
---
---