Jupiler League Week 3 Friday | Club Brugge vs Zulte-Waregem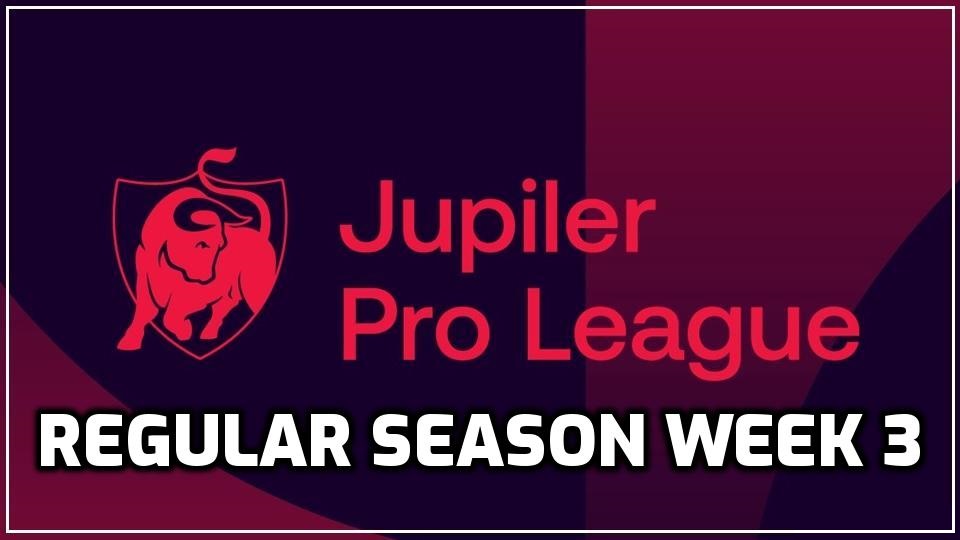 These are previews from matches involving Belgian Teams with all the latest on team news, player form, injuries along with my personal betting angles, ...

The pre-game bet yesterday in the Antwerp match pushed but I did manage to make a tiny 0.05 units profit on 2 live bets which went 1W-1L. Lots of I would say intriguing matches this week and already 1 Crypto bet of 0.005 BTC on Genk -1 @ 1.800 taken on Sportbet.one as shared on the SBC Discord.
Club Brugge vs Zulte-Waregem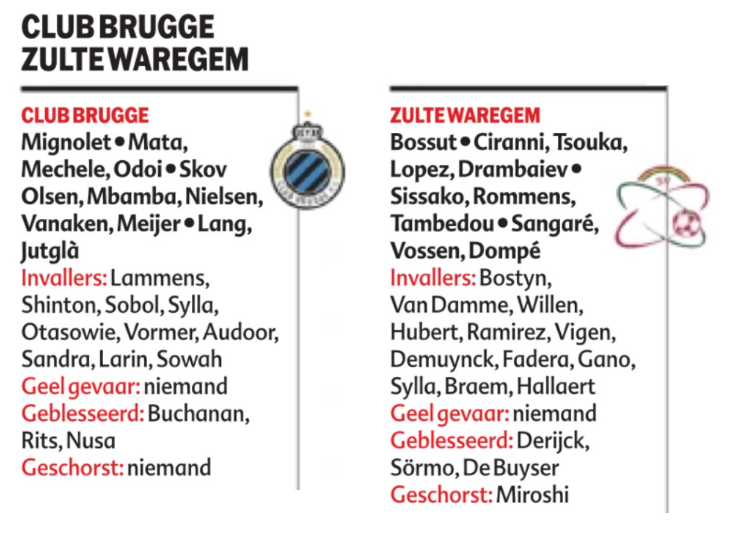 The season of Club Brugge started pretty promising during the first 20 minutes of the Super Cup where they dominated AA Gent in a match that they ended up winning. They didn't manage to keep that up in the 2nd half of that match, got totally outplayed against Genk in the first half at home but somehow still managed to win that match with 3-2 and last week they put up an embarrassing performance losing away against Eupen. They are a team that should have the quality to make the difference in any given match which is the reason I have backed them 3 times so far. (1 deserved win / 1 lucky win / 1 deserved loss). Fact, however, is that they are not in a good form right now (aside from Goalkeeper Mignolet), they are giving a lot of chances away while not creating enough. New Rookie Coach Hoefkens doesn't look to have his team in order as players that weren't even in the selection were started the match after and are now totally out again. They also are missing Rits & De Ketelaere who left. Zulte-Waregem on the other hand have pleasantly surprised taking a deserved win against direct rival Seraing at home and almost taking something after a good match away against Antwerp. Their newly found enthusiasm under new coach Leye is a lot better compared to last season. At this point, they look like a team that should do ok against smaller opponents and struggle while putting a good battle against the bigger teams. Based on their performance so far, I see the line on Club Brugge as way too big and while I'm sure they will have this match set out to take a big convincing win, it's rarely that easy for teams in a bad form. While by now means it is comfortable, I had to take some pre-game positions on Zulte here. 0.2 units on
Zulte-Waregem +2 @ 1.820
, 0.05 units on
Zulte-Waregem 1st Half +0.75 @ 1.990
, & 0.15 units on
Zulte-Waregem +4.25 Corners @ 2.080
is what I got into. Even if Club Brugge manages to find a much better form, there still is a possibility for the handicaps to get covered while I might be able to get out in-game if needed.
---
---
Late info might change my view on what is written in these previews. I will cover these matches live in our SBC Discord Channel..
---

I take all my Pre-Game & Live bets with my Betting Broker Sportmarket Pro who always provides the best offers on the market with a 1 click solution and doesn't limit winning players offering high limits. For more info check my Sportmarket Pro Review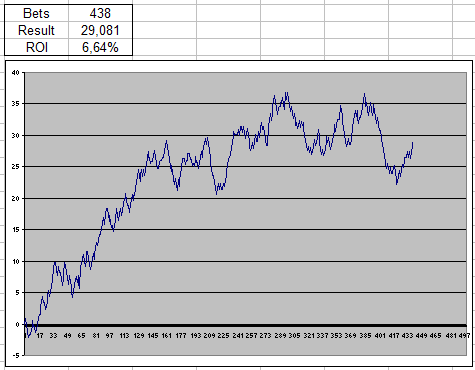 I share many of my pre-game bets in all my preview posts as bold selections which are all counted as 1 unit flat bets. See these just as info and not as actual betting advice. If you do make sure to shop around for the best odds.So far this season, I had 16 of these bets good for +5.67 units profit or +35.44% ROI. This brings the total at 438 bets for +29.081 units and +6.64% ROI since the 2020-2021 Season.
---
Season 2022-2023 Crypto Bets
| Date | Bet | Stake | Odds | Result | Bookie |
| --- | --- | --- | --- | --- | --- |
| 06/08/2022 | Genk -1 | 0.005 BTC | 1.800 | TBD | sportbet.one |
| 31/07/2022 | Genk -0.75 | 1000 TRX | 1.700 | +700 TRX | Wink |
| 24/07/2022 | KVM vs ANT O2.5 | 60 USDC | 1.663 | -60 USDC | sx.bet |
| 23/07/2022 | CHA vs EUP U3 | 0.002 BTC | 1.810 | -0.002 BTC | sportbet.one |
| 23/07/2022 | ZWA +0 CK | 700 TRX | 1.800 | +560 TRX | Wink |
---
Crypto & Blockchain-Based Bookies and Exchanges that I'm personally using as they allow anonymous betting with no KYC or personal restrictions...
---
Previous Crypto Bet Results & Record
| Year | Bets | Won | Lost | Push | Staked | Profit BTC | ROI |
| --- | --- | --- | --- | --- | --- | --- | --- |
| 2022 | 56 | 27 | 25 | 4 | 0.115 | +0.0166 | +14.45% |
| 2021 | 4 | 1 | 2 | 1 | 0.0250 | -0.002845 | -11.38% |
| 2020 | 1 | 1 | 0 | 0 | 0.0100 | +0.01271 | +127% |
| 2019 | 59 | 24 | 27 | 5 | 0.5900 | -0.02199 | -3.7% |
| 2018 | 136 | 65 | 64 | 7 | 1.233 | +0.112687 | +9.14% |
| 2017 | 70 | 34 | 34 | 2 | 0.658 | +0.006912 | +1.05% |
| Total | 326 | 152 | 152 | 19 | 2.631 | +0.124074 | +4.72% |
---
---