Jupiler League Week 3 Saturday Previews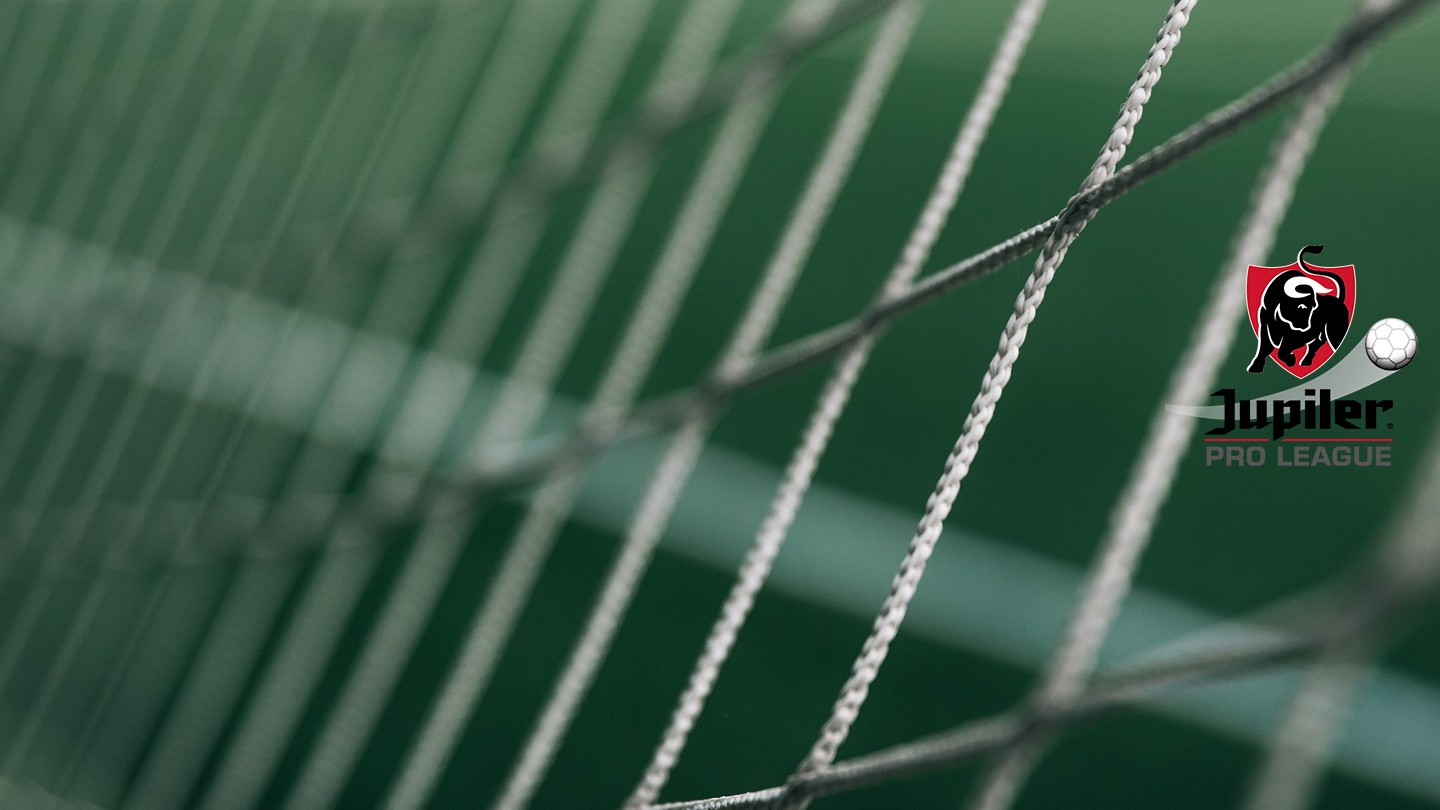 These are previews from matches involving Belgian Teams with all the latest on team news, player form, injuries along with my personal betting angles, ...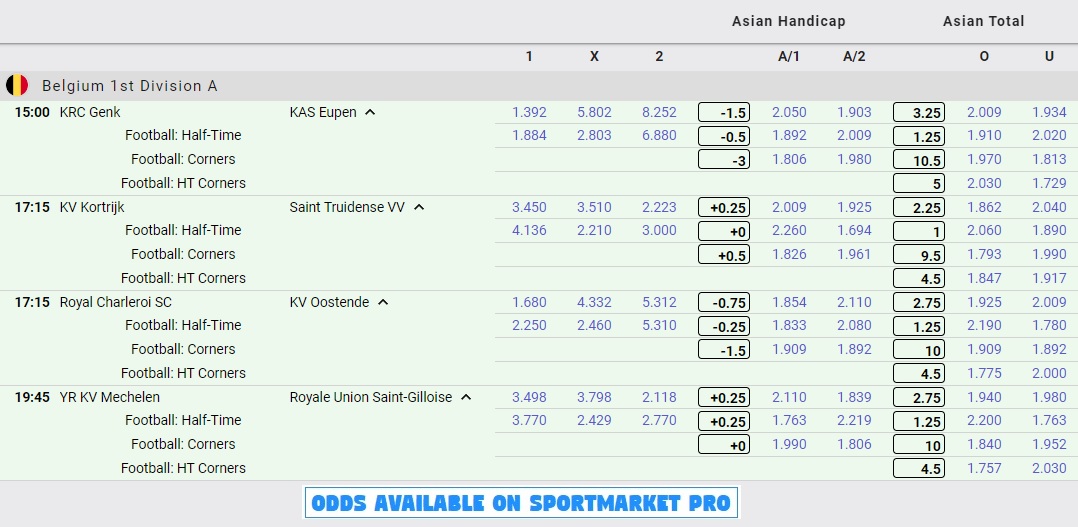 The pre-game bets did well yesterday as Club Brugge once again Dissapoints but I hedged out some after a big line move and also didn't hit a corner bet which still ended the evening with a limited loss. 4 more matches and opportunities today...
Racing Genk vs Eupen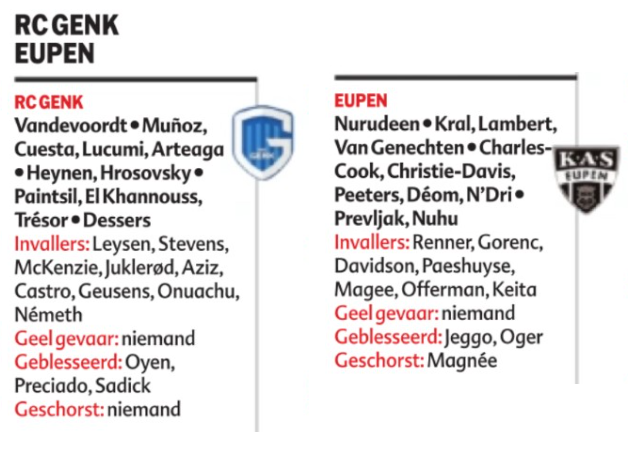 Racing Genk so far has been the team that impressed the most despite missing some key players(Ito Left and Onuachu was injured). Their coach Vrancken seems to have gotten the fighting spirit into his team and in both matches they started with very high energy. I'm expecting it to be the same today and they are at the moment the team I'm almost willing to bet blindly. While they were confirming their first good match, I took an early 0.005 BTC crypto bet on
Genk -1 @ 1.800
over at
sportbet.one
and I should have gone way more crazy on bets at all the different crypto books that had lines available as the Asian books did not have lines available yet. I waited to see how Eupen performed and they played a good offensive-minded game against Club Brugge taking a 2-1 win which made me hesitate a bit just to see much lower odds on the Asian books as expected. Right now Genk -1 is trading at 1.50 and I kind of still like them, especially for the first half. I'm expecting them to take a fast forward start again. I did take a 0.16 unit bet on
1st Half Over 1.25 @ 1.91
a couple of days ago and just rounded up the risk to 0.25 units with a 0.09 unit bet on
Genk 1st Half -0.5 @ 1.883
. It's hard for me to take odds where most of the edge is already gone without seeing some clear confirmation. So that is what I will be looking for in-game.
---
Kortrijk vs Sint-Truiden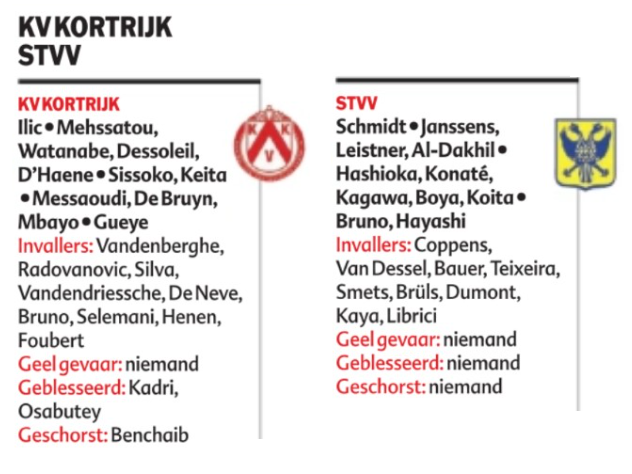 Kortrijk lost in their first match at home with 0-2 despite playing a really good 1st half and they took a narrow 0-1 win away against Seraing whos is the biggest relegation candidate. This was after they took a red card in the 1st half getting the 0-1 early in the 2nd half against play locking things down against Seraing who had no real answer. Stvv is one of the teams that seems to be confirming their good form of last season with 2 draws against good team putting up an overall good performance. The problem however is that they are not really under the radar as they are the -0.25 favorite in an away match like this. I'm by no means comfortable with this. I do expect another good start from Kortrijk and might look to bet them on the 1st half corners if the line turns out to be good. So for this match I will just be waiting to see what happens before potentially getting in.
No Pre-Game Bets
---
Charleroi vs Oostende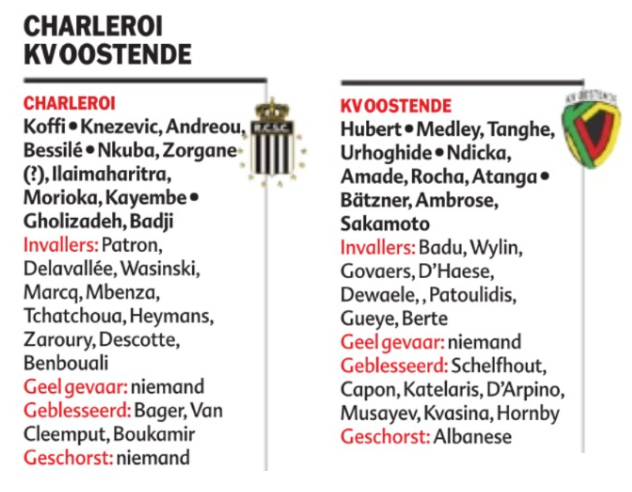 Charleroi played a mature match at home against Eupen but showed not to be good enough against Union. They have quality in their team mostly to win against smaller teams and I'm not sure if their current big handicap is fully justified. Oostende was pretty poor against Anderlecht in the first match, but they played ok and took the win as the home underdog against Kv Mechelen which will have given them a confidence boost. I don't expect this to be a wide-open match as Vanderhaege tends to play more defensive away. I took rather cautious 0.2 unit bets on both
Oostende +1 @ 1.805
&
Under 2.75 @ 1.989
and I will see where to go from there on out.
---
Mechelen vs Union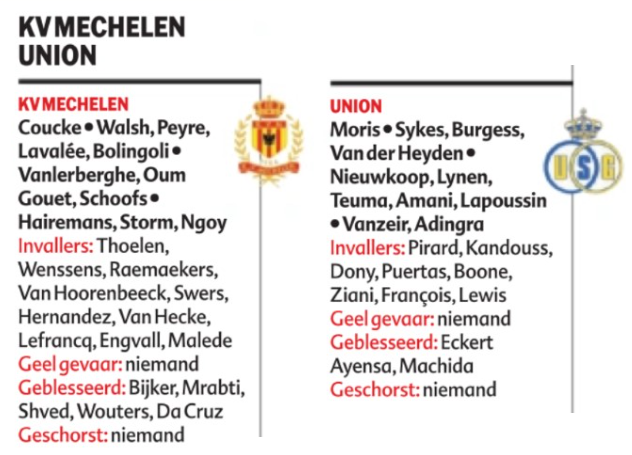 This match is quite tricky as Union right now is in a great form but in between Champions League Qualifier matches. I have opposed them so far anticipating difficulties to confirm but stepped away from this now until the point where they show real signs of this. Kv Mechelen started the season with 0 on 6 against Antwerp at home (0-2) and Oostende away (0-2) and I see them as a team that made a step back compared to last season so I'm not really jumping to back them even as a +0.5 underdog even though it sure is tempting. For now I'm just going to wait and see.
No Pre-Game Bets
---
Late info might change my view on what is written in these previews. I will cover these matches live in our SBC Discord Channel..
---

I take all my Pre-Game & Live bets with my Betting Broker Sportmarket Pro who always provides the best offers on the market with a 1 click solution and doesn't limit winning players offering high limits. For more info check my Sportmarket Pro Review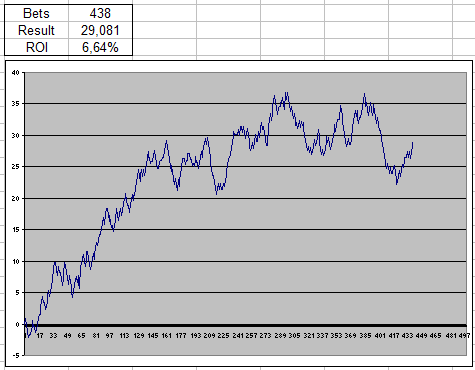 I share many of my pre-game bets in all my preview posts as bold selections which are all counted as 1 unit flat bets. See these just as info and not as actual betting advice. If you do make sure to shop around for the best odds.So far this season, I had 16 of these bets good for +5.67 units profit or +35.44% ROI. This brings the total at 438 bets for +29.081 units and +6.64% ROI since the 2020-2021 Season.
---
Season 2022-2023 Crypto Bets
| Date | Bet | Stake | Odds | Result | Bookie |
| --- | --- | --- | --- | --- | --- |
| 06/08/2022 | Genk -1 | 0.005 BTC | 1.800 | TBD | sportbet.one |
| 31/07/2022 | Genk -0.75 | 1000 TRX | 1.700 | +700 TRX | Wink |
| 24/07/2022 | KVM vs ANT O2.5 | 60 USDC | 1.663 | -60 USDC | sx.bet |
| 23/07/2022 | CHA vs EUP U3 | 0.002 BTC | 1.810 | -0.002 BTC | sportbet.one |
| 23/07/2022 | ZWA +0 CK | 700 TRX | 1.800 | +560 TRX | Wink |
---
Crypto & Blockchain-Based Bookies and Exchanges that I'm personally using as they allow anonymous betting with no KYC or personal restrictions...
---
Previous Crypto Bet Results & Record
| Year | Bets | Won | Lost | Push | Staked | Profit BTC | ROI |
| --- | --- | --- | --- | --- | --- | --- | --- |
| 2022 | 56 | 27 | 25 | 4 | 0.115 | +0.0166 | +14.45% |
| 2021 | 4 | 1 | 2 | 1 | 0.0250 | -0.002845 | -11.38% |
| 2020 | 1 | 1 | 0 | 0 | 0.0100 | +0.01271 | +127% |
| 2019 | 59 | 24 | 27 | 5 | 0.5900 | -0.02199 | -3.7% |
| 2018 | 136 | 65 | 64 | 7 | 1.233 | +0.112687 | +9.14% |
| 2017 | 70 | 34 | 34 | 2 | 0.658 | +0.006912 | +1.05% |
| Total | 326 | 152 | 152 | 19 | 2.631 | +0.124074 | +4.72% |
---
---