Jupiler League Week 8 Sunday Previews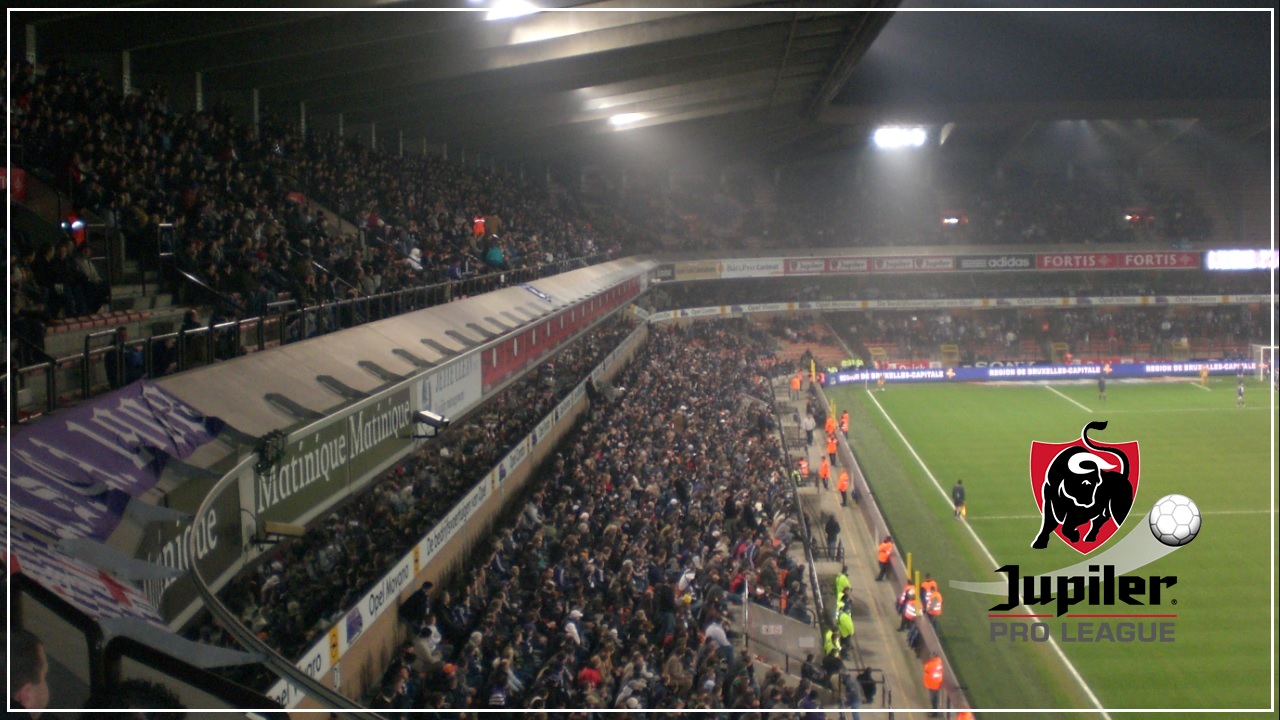 These are previews from matches involving Belgian Teams with all the latest on team news, player form, injuries along with my personal betting angles, ...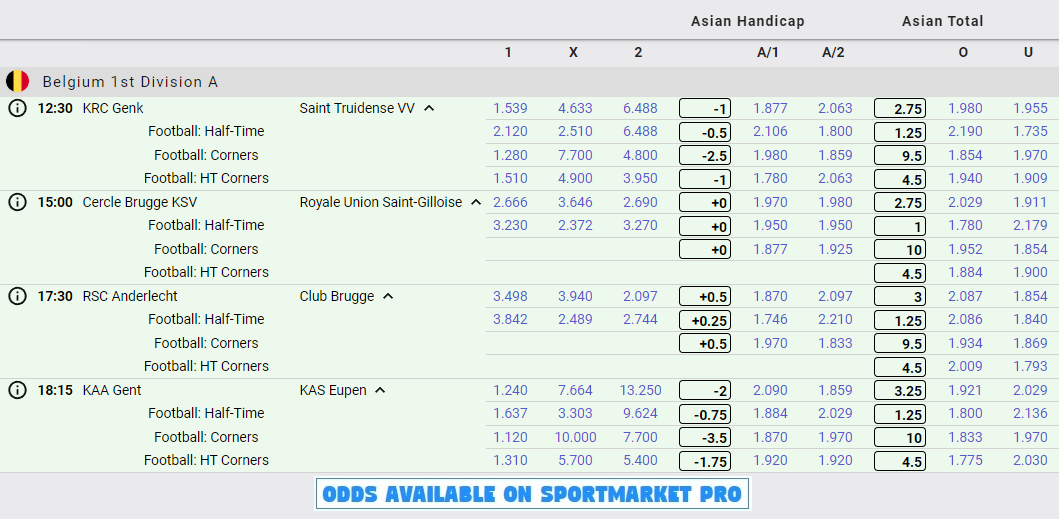 Mostly tiny bets yesterday with just 1 winner and 6 losers for al overall limited loss but still profit on the week which I'm aiming to increase on Sunday with 4 interesting matches. I do have a hard time right now to pull any triggers so I'm not expecting crazy action or higher stake bets.
---
Genk vs Stvv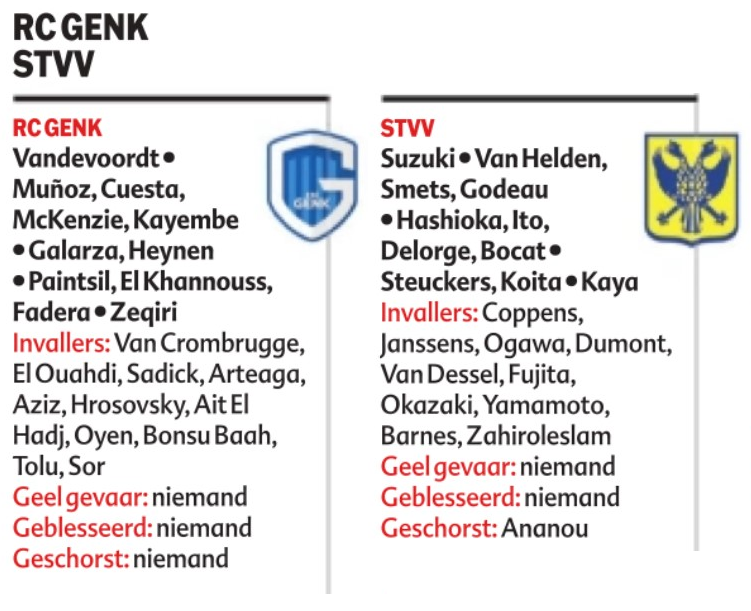 The difficulty in this match is that both are teams that want to play forward but at the same time they have had big issues with actually scoring goals. So the main gamble remains if the goals actually will go in this match. Genk despite not playing at their best yet did manage to avoid losing matches. They had a mid-week match which ended in a 2-2 draw against Fiorentina and seem to be growing in form a little bit. Not enough though to bet them as a -1 favorite against Stvv who so far positively surprised this season. Last week at home they confirmed against Mechelen but the week before away against Charleroi they weren't that good still going home with a 1-1 draw. The fatigue factor likely will work against Genk an my lean for sure and I took just a 0.1 unit bet On
Stvv +1.25 @ 1.773
with an order to get a bit more in case odds would go up. It is a derby, Stvv has shown good form, Genk is not at their best yet and might have fatigue while previous matches between these teams generally saw close results with some outright wins for the visitors.
---
Cercle Brugge vs Union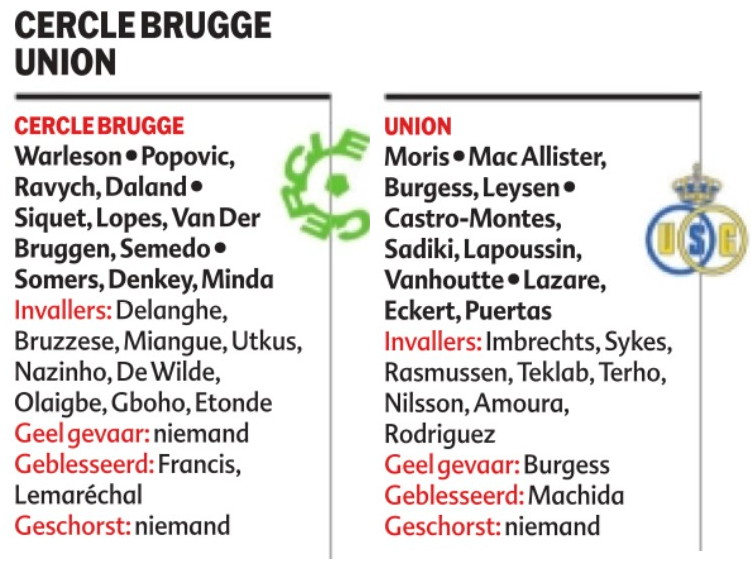 Cercle Brugge has been a hype team with high pressing play and lots of effort. Last week they took a loss against RWDM and it feels like the market now has written them off as they are (were) the underdog against Union who had a mid-week match and is without a win in their last 4 matches. It must be said that Union actually hasn't played badly but the opposite is true as they continue to impress. Last season this match ended in a draw with Union as the better team. My feeling is saying betting Cercle Brugge is value but when betting purely based on the betting market dynamics I would always choose Union. If the match starts at a high pace which I kind of expect, I will likely take some on 1H over. For now,
No Pre-Game Bets
---
Anderlecht vs Club Brugge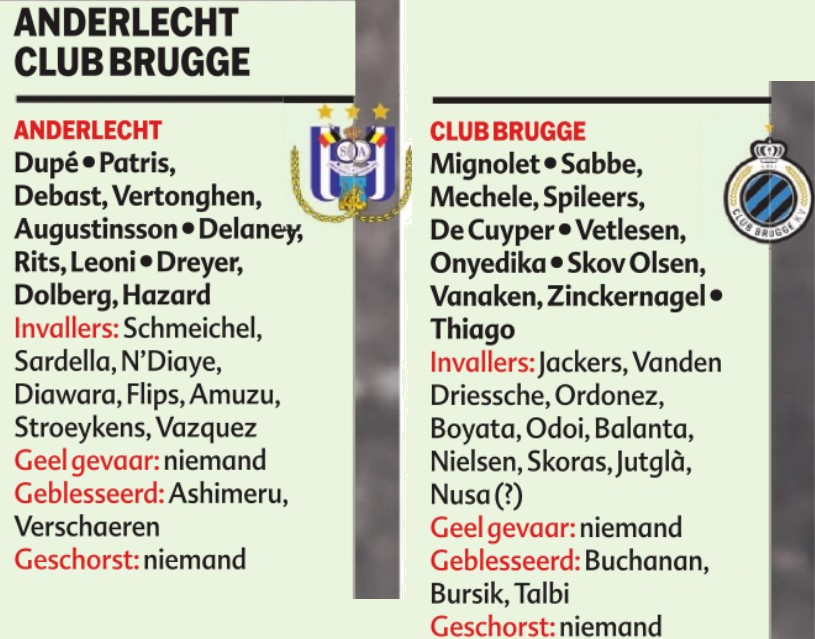 Anderlecht right now is a good team on paper which doesn't mean they will also put up the performance. So far they haven't really been that good both before and after all the new players came and it's a small miracle that they are in 2nd place. Club Brugge I see as the team with most quality in the league and they are also showing that on the pitch. Too often though they start weak or with limited intensity assuming they will get the job done at some point which has been costing them. Anderlecht is an under team with too much forus on defense while Club Brugge is an over team as they easily score but also aren't most secure always in defense since they play more offensive. I had a lean on Club Brugge early at the same time having caution because these matches often in a miracle way tend to go in the direction of the home team. This at least when the Asian market pre-game indicates that. This is now not the case as the odds on Club Brugge went down. I did manage to take 0.146 units on
Club Brugge 1H +0 @ 1.777
early which has come way down. Odds right now are at a point where I'm not comfortable betting on Club but I will take things in-game with bets especially in case Anderlecht would score first.
---
AA Gent vs Eupen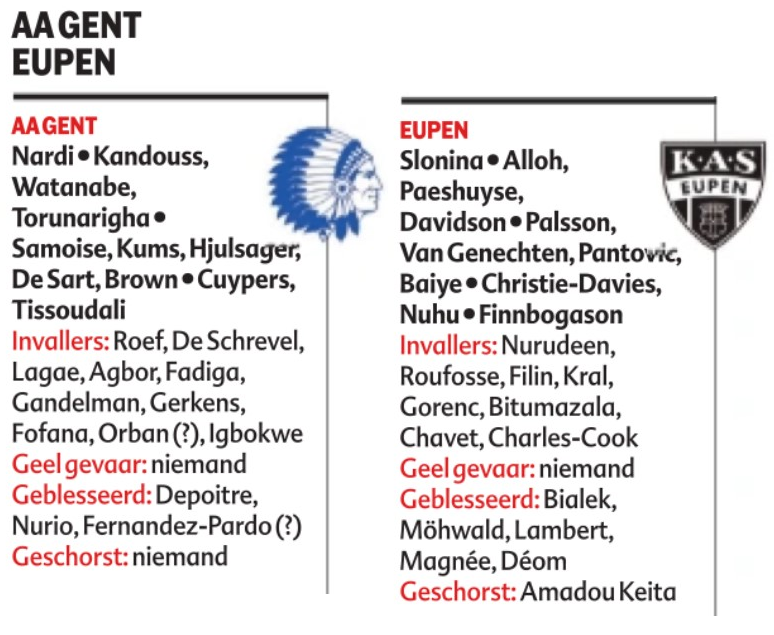 Eupen is a team that only seems to have 1 playbook in that they defend with everyone trying to come out on the counter and have no tools to do much the moment they fall behind. They also are missing some players including their Captain Lambert. AA Gent is a team that when they have a good day, they easily could win a match like this with 5-0 score. However, this is very speculative as they also have matches where it's just not good enough like the European mid-week match. Odds also moved from -1.5 to -2 which is too big of a gamble for me. This should provide some good live betting opportunities if Gent falls behind, if the first goal stays out a while or if Gent takes the lead and Eupen needs to take risks late in the match. Taking a gamble on a bet like Gent -3 at higher odds is also an option.
No Pre-Game Bets
---
Late info might change my view on what is written in these previews. I will cover these matches live in our SBC Discord Channel. I'm also sharing all my early pre-game bets there at the time that I am betting them myself.
---

I take all my Pre-Game & Live bets with my Betting Broker Sportmarket Pro who always provides the best offers on the market with a 1 click solution and doesn't limit winning players offering high limits. For more info check my Sportmarket Pro Review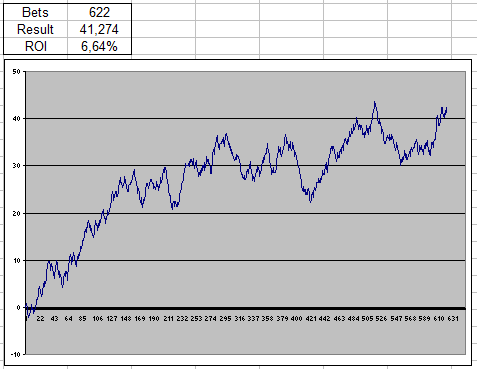 I share many of my pre-game bets in all my preview posts as bold selections which are all counted as 1-unit flat bets. See these just as info and not as actual betting advice. If you do follow, make sure to shop around for the best odds. In the last 3 seasons, I had 622 of these bets good for +41.274 units and +6.64% ROI.- (Last Update 28 July 2023).
---
Season 2023-2024 Crypto Bets
| Date | Bet | Stake | Odds | Result | Bookie |
| --- | --- | --- | --- | --- | --- |
| 16/09/2023 | Genk -0.5 | 42$ | 4.00 | +126$ | Rollbit |
| 03/09/2023 | CHA vs STV O 12.5 CK | 0.0078 ETH | 4.80 | -0.0078ETH | Dexsport.io |
| 03/09/2023 | CHA vs STV O 11 CK | 0.0122 ETH | 3.10 | -0.0122 ETH | Dexsport.io |
| 27/08/2023 | AND 1H -0.5 CK | 100$ | 1.690 | -100$ | Rollbit |
| 19/08/2023 | Cercle Over CK | 0.05 ETH | ~ | -0.05 ETH | Dexsport.io |
| 17/08/2023 | GNK 1H -0.5 CK | 80$ | 1.620 | +49.6$ | Rollbit |
| 11/08/2023 | ANT 1H Goals +0 | 50$ | 2.328 | +66.4$ | Rollbit |
| 06/08/2023 | AA Gent TT O1.5 | 0.0018 BTC | 1.980 | -0.0018 BTC | Sportbet.one |
| 06/08/2023 | KVM vs GNT O2.5 | 00034 BTC | 1.870 | -0.0034 BTC | Sportbet.one |
| 06/08/2023 | Antwerp +0 | 0.0045 BTC | 1.810 | -0.0045 BTC | Sportbet.one |
| 06/08/2023 | Antwerp +0 | 0.03 ETH | 1.830 | -0.03 ETH | Dexsport.io |
| 06/08/2023 | Antwerp +0 | 30000 XFUN | 1.830 | -30000 XFUN | Xfun.bet |
| 5/08/2023 | Cercle 1H O 2.5 CK | 0.0109 ETH | 1.850 | -0.0109 ETH | Dexsport.io |
| 5/08/2023 | Cercle 1H -0.5 CK | 80$ | 1.670 | -80$ | Rollbit |
| 05/08/2023 | Genk -1.5 | 0.0045 BTC | 1.920 | -0.0045 BTC | Sportbet.one |
| 02/08/2023 | Genk 1H -0.5 CK | 50$ | 1.660 | +33$ | Rollbit |
| 30/07/2023 | Ant Equal Goals Halves | 3500 XFUN | 3.600 | -3500 XFUN | Xfun.bet |
| 30/07/2023 | Ant More Goals 1H | 40$ | 3.150 | +86$ | Rollbit |
---
Crypto & Blockchain-Based Bookies and Exchanges that I'm personally using with some allowing anonymous betting with no KYC or personal restrictions...
---
Previous Crypto Bet Results & Record
| Year | Bets | Won | Lost | Push | Staked | Profit BTC | ROI |
| --- | --- | --- | --- | --- | --- | --- | --- |
| 2022-2023 | 76 | 42 | 31 | 3 | 0.1685 | +0.029687 | +17.62% |
| 2021-2022 | 56 | 27 | 25 | 4 | 0.115 | +0.0166 | +14.45% |
| 2020-2021 | 4 | 1 | 2 | 1 | 0.0250 | -0.002845 | -11.38% |
| 2019-2020 | 1 | 1 | 0 | 0 | 0.0100 | +0.01271 | +127% |
| 2018-2019 | 59 | 24 | 27 | 5 | 0.5900 | -0.02199 | -3.7% |
| 2017-2018 | 136 | 65 | 64 | 7 | 1.233 | +0.112687 | +9.14% |
| 2016-2017 | 70 | 34 | 34 | 2 | 0.658 | +0.006912 | +1.05% |
| Total | 402 | 194 | 183 | 22 | 2.7995 | +0.153761 | +5.49% |
---
---