Sorare.com | My Season 2022-2023 Journey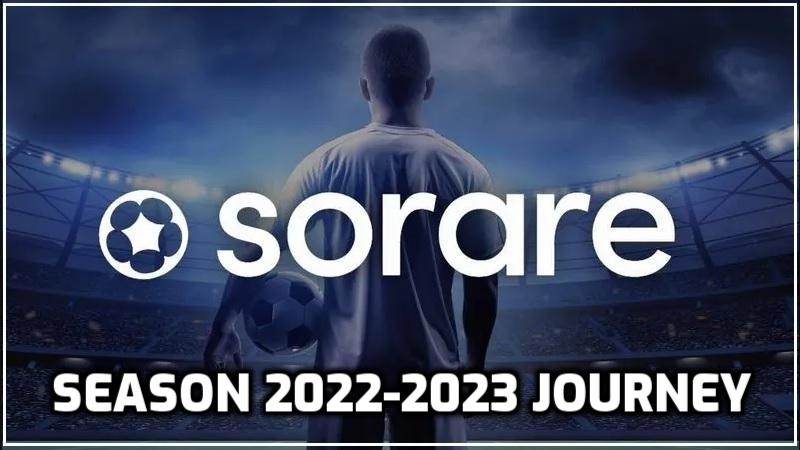 After tipping my toes into the Sorare.com NFT Fantasy Football Game last season (Link), I'm now ready to get a bit more serious into it with the 2022-2023 football season about to start.
---
I honestly don't see Sorare as an investment as cards of players are probably too expensive already for the average football fan who is interested in fantasy football combined with the fact that the leaderboard has a very high pay2win factor to it as with a deep enough pocket you can just buy the best players. However, I do want to have some fun with it and it's likely going to be a challenge just to get get my money back by winning some prizes during the season
One of my problems last season is that I wasn't invested enough or in any way close to competitive because I didn't own a goalkeeper that played. This got me in most weeks late on submitting my teams. Blogging always helps me to stay focused so I will see if I can make a series of posts around this game just tracking my personal action, results, and progress.
---
Already Owned Players
Some of the players I owned no longer are playing in the league now and don't get scored at the moment making them useless for now. However, I still have 2 really good older players from big teams in Vadis Odidja (Midfielder AA Gent) & Clinton Mata (Defender Club Brugge). The problem with odidja is that he often is injured and it's hard to know if he will be in the team. I also have Gilles Dewaele from Standard who I paid 3.65€ for.
New Player Purchases
I needed a goalkeeper as the 7.40€ Sébastien Bruzzese that I bought just to be able to field a team with a 75€ budget early on never plays and won't bring in any points. The problem with older goalkeepers is that they will retire soon while really young goalkeepers generally have a low price point because they don't play yet with a potential to see a nice price appreciation. This however under the premisse that Sorare will still exists years from now and go strong which tends to be a bad bet to take in crypto. So I needed a relatively young goalkeeper that has a clear 1st place in a team that doesn't play wide open and it needed to be at a somewhat affordable price range.
This Brought me to Marko Illic who is the 1st goalkeeper of KV Kortrijk? he's 23 and quite good while looking to have his 1st place in the team locked. Kortrijk coach Belhocine also is more defensive-minded so they aren't extreme on getting goals against. I did pay 124.05€ in an auction today and he by far is my most expensive player. based on the prices of other goalkeepers (Roef 369€ who used to be 2nd goalkeeper of AA Gent / Vandevoort 697€ who is the biggest talent even though he didn't have a good season last year / Mignolet 305€ who already is 33 and had ups & downs / ...), Ilic feels like quite a good quality/value option as there certainly is a chance for him to ever make a transfer to a bigger team.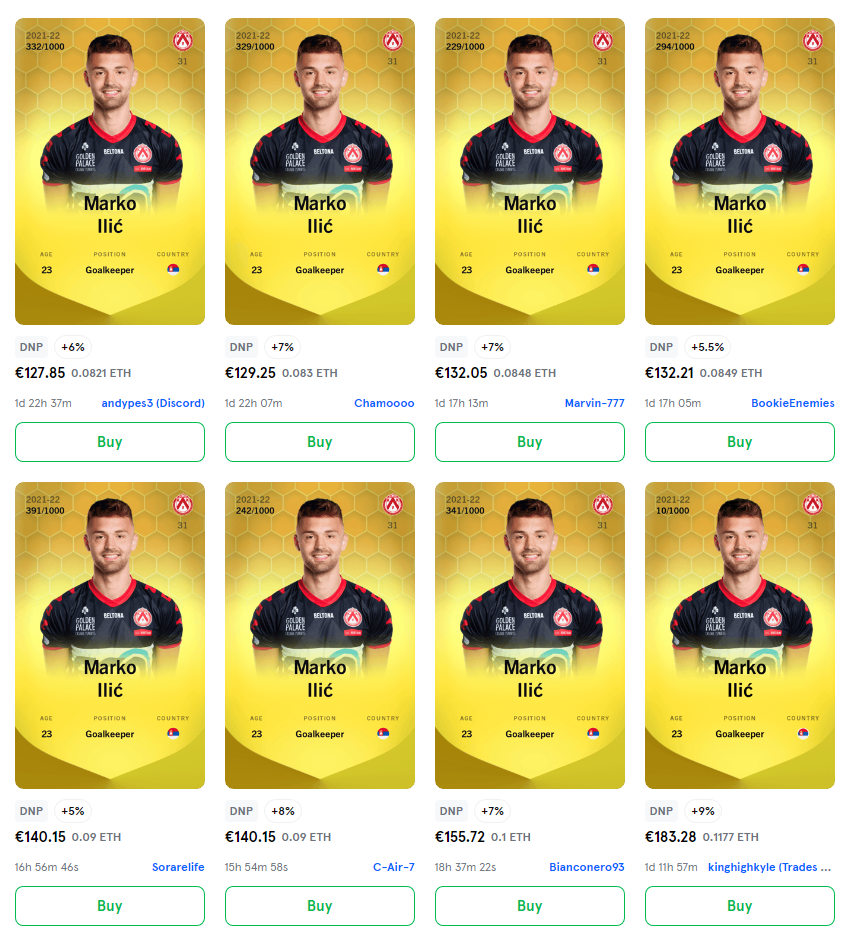 ---
I also bought 2 more Strikers in 23-year-old Makhtar Gueye (13.62€) from Oostende and 22-year-old Aboubakary Kiota (15.86€) from Stvv and 1 midfielder in 33-year-old Radja Naingollan (10.43€). Both striker have the potential to have stand-out performances and the potential to be the better players of their team making a step higher the coming years. Radja is a good replacement for Odidja as Antwerp is set out to be a top team this year. The performances of Naingollan were not the best near the end of last season but he surely has the quality and it should bring in a lot of points for just a 10€ price.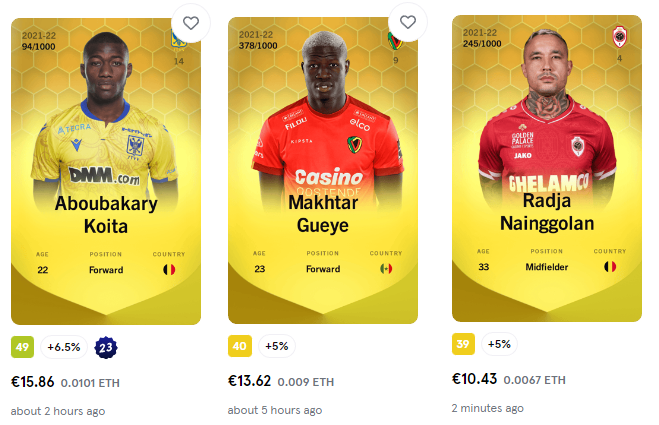 ---
Season 2021-2022 Week 1 Line-Up
This is the team I currently have submitted for week 1 in the Limited Challenger Europe Competition.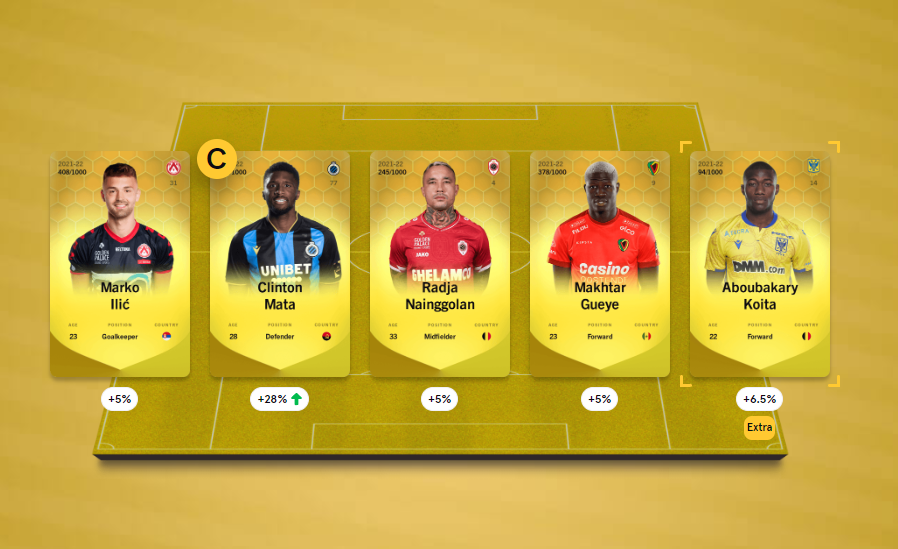 With some leftover players, I also entered the Limited All-Star league where I will have no chance whatsoever but it doesn't cost anything so I might as well.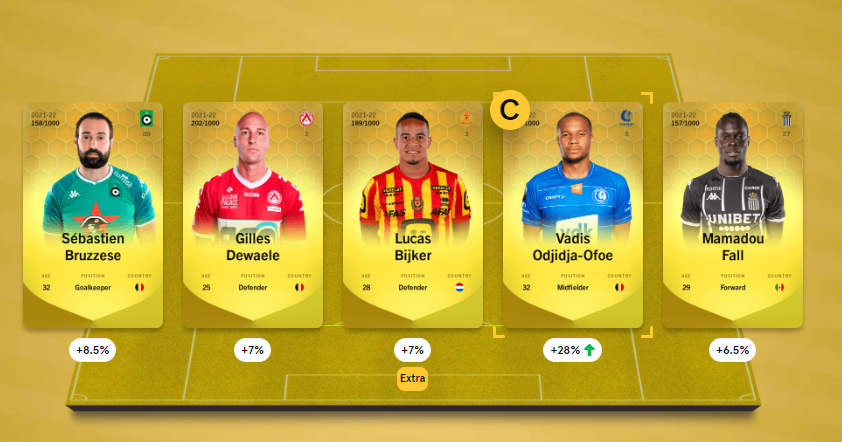 ---
Right now there are 3357 teams entered in the Challenger League and the top 400 win something. I don't think I'm fully without chance even though I'm not getting any hopes up and will need a lot of luck.
---
Conclusion
I'm looking to have some fun with the Football fantasy NFT Play2Earn Game Sorare. If anyone is interested in joining along, feel free to use my link as it will give a free Limited card after signing up and getting your first team. Aside from Splinterlands & Mobile Minigames this is now the 3rd Play2Earn game that I'm actually taking more serious.
---
Play2Earn Games I'm Playing...
---
I'll bring an update next week with the results and how I'm moving forward.
---
Crypto & Blockchain-Based Bookies and Exchanges that I'm personally using as they allow anonymous betting with no KYC or personal restrictions...
Posted using 1UP - Play2Earn & NFTs
---
---