Splinterlands | Dragons Challenge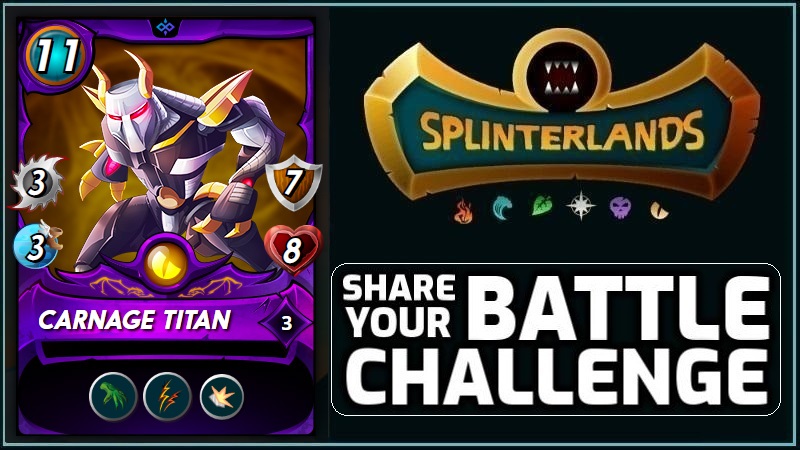 No Chaos Legion Cards this week in the Share Your Battle Challenge in Splinterlands. Instead it's an opportunity to showcase another Dragons Card...
---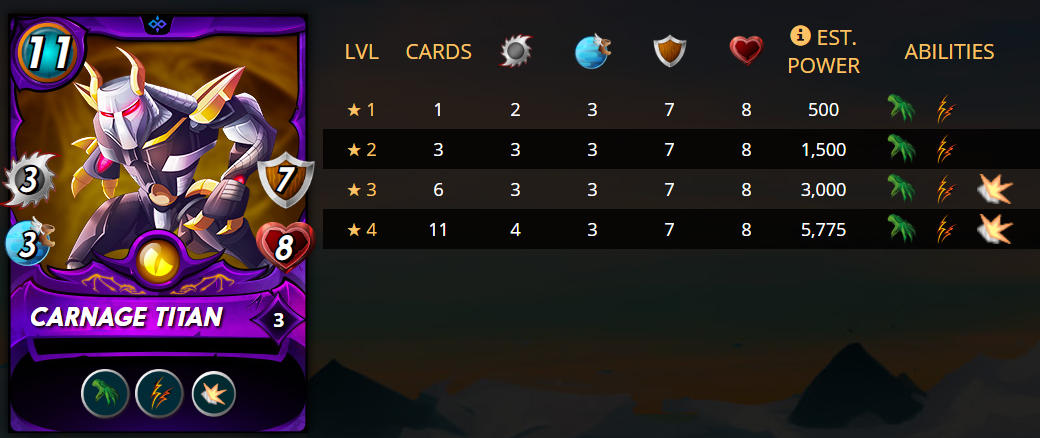 ---
The Carnage Titan is the latest Legendary Airdrop card that was added to Chaos Legion Packs and it's a pretty strong one. The reason for this is because the range of mana cap and cost in the game is so wide that you basically need a full set of cards with high mana cost and a full set of cards with low mana cost in order to really be competitive. 11 mana-cost cards in nearly all circumstances will be way more powerful than 6 mana-cost cards. Especially at level 3, the Carnage Titan makes a big gap giving it shield protection which is vital in matches where magic damage is not allowed.
From my experience so far with the card (forcing it upon game rules when having the Dragon Splinter Focus) it's not as unbeatable as it looks at first sight. In the right situation though, it's a total beast.
---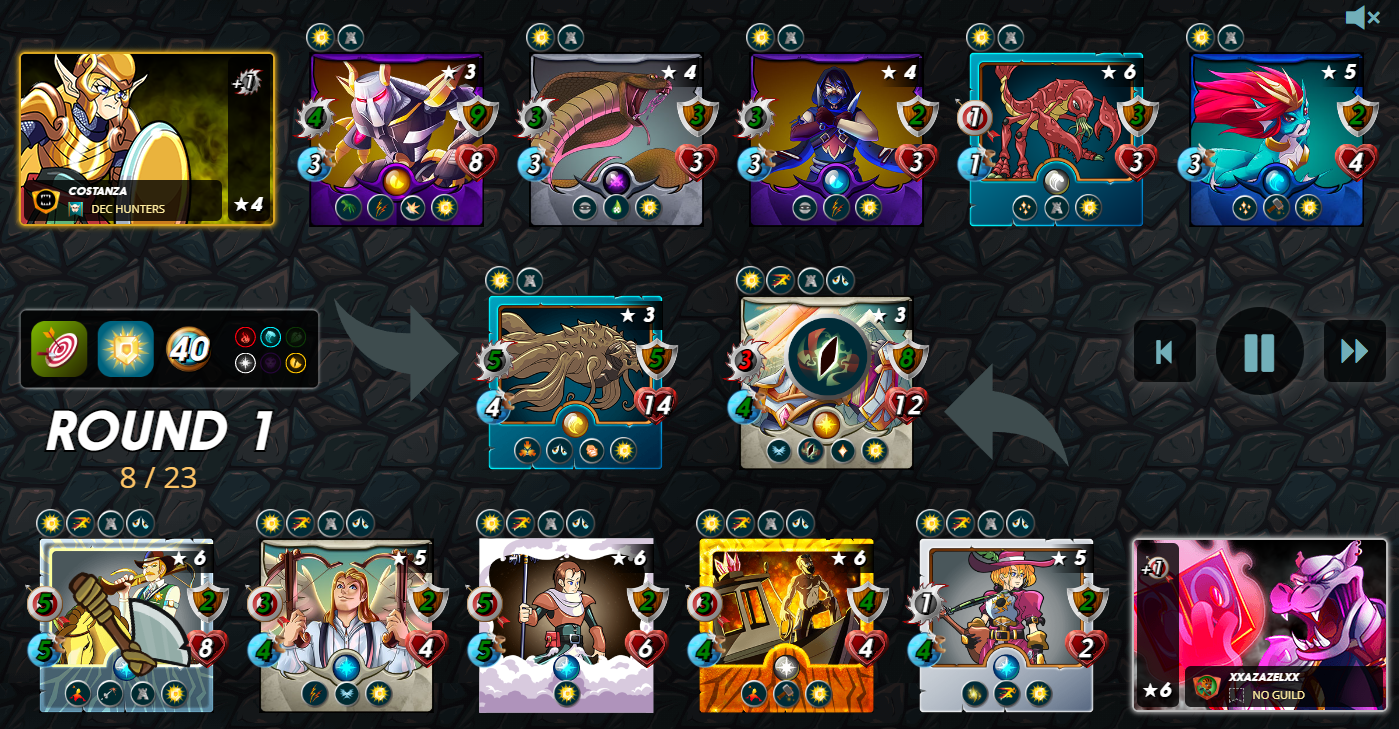 ---
A line-up that is extremely powerful right now is playing The Kraken as the main tank which gets a double heal + repair with the Crustacean King & Merdaali Guardian. Double Sneak is also overpowered now which had me playing the Uareus & Dhampir Infliltrator combination (arguably the Sabre Shark which has more damage or the Pelacor Bandit which has more speed are better options instead of the Uareus as the armor and poison make less of a difference). The Carnage Titan is an excellent card for 2nd place getting a +1 melee attack boost from the Daria Dragonscale summoner.
---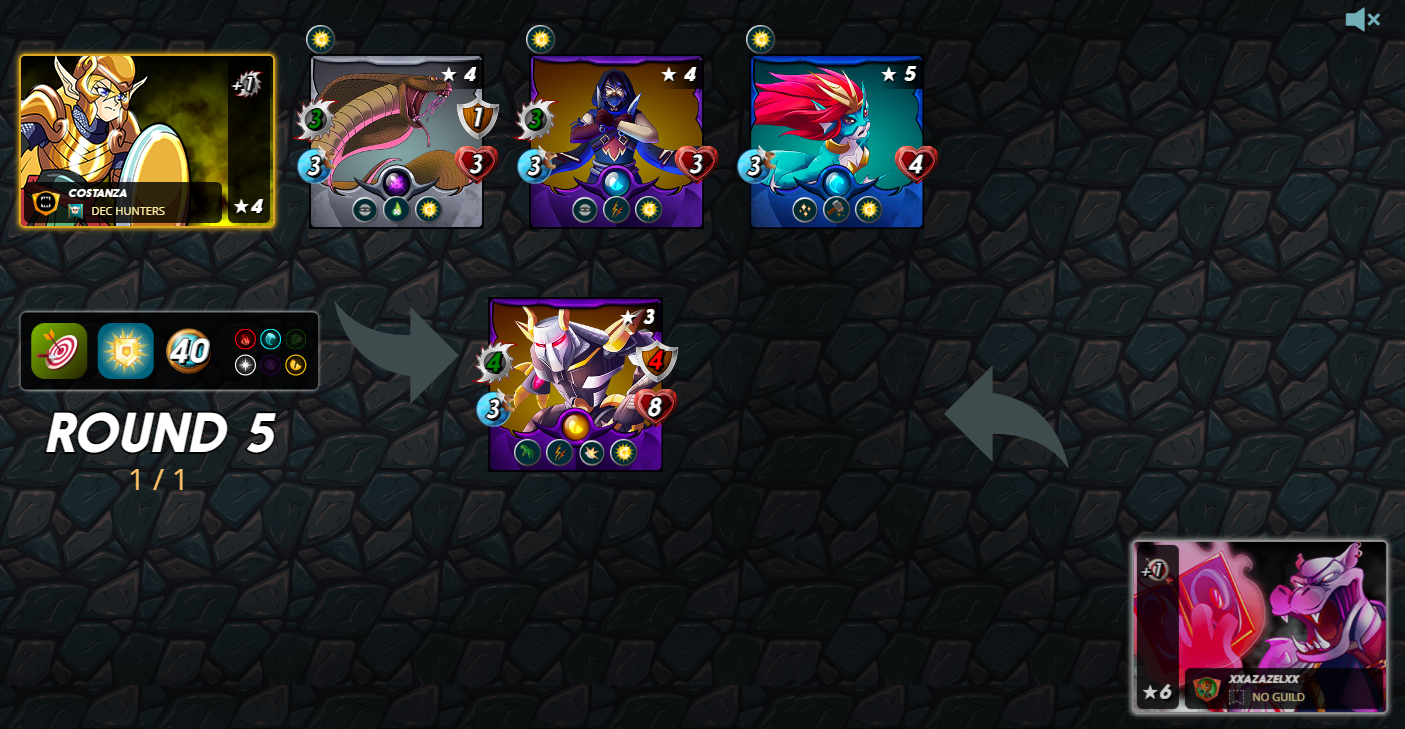 ---
While The Kraken which usually is impossible to kill didn't survive, the Shield of the Carnage Titan did make it impossible to kill without magic damage making me fairly easily win this match even though my opponent for sure was competitive with higher-level cards. Another fun battle which is nice to see as opposed to what used to be dull pay2win fights in the past where the winner was clear from the start.
---
Previous Weekly Challenges
---
---