Splinterlands | Hill Giant Challenge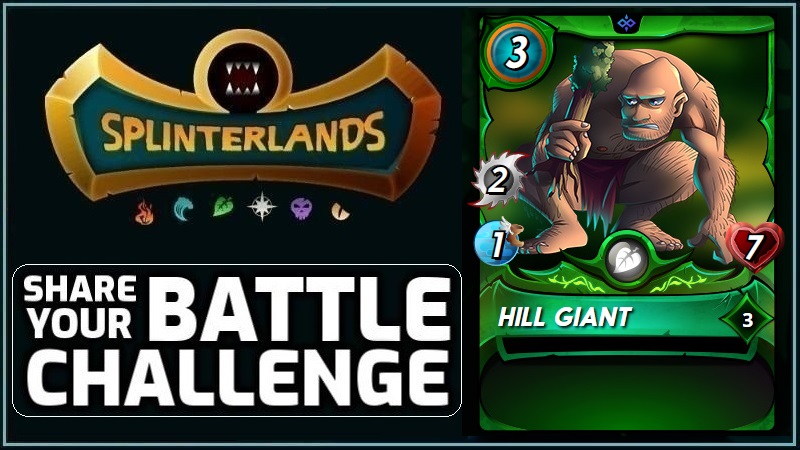 Another Chaos Legion card this week in the Share Your Battle Challenge for Splinterlands. This time it's the Earth Common Hill Giant.
---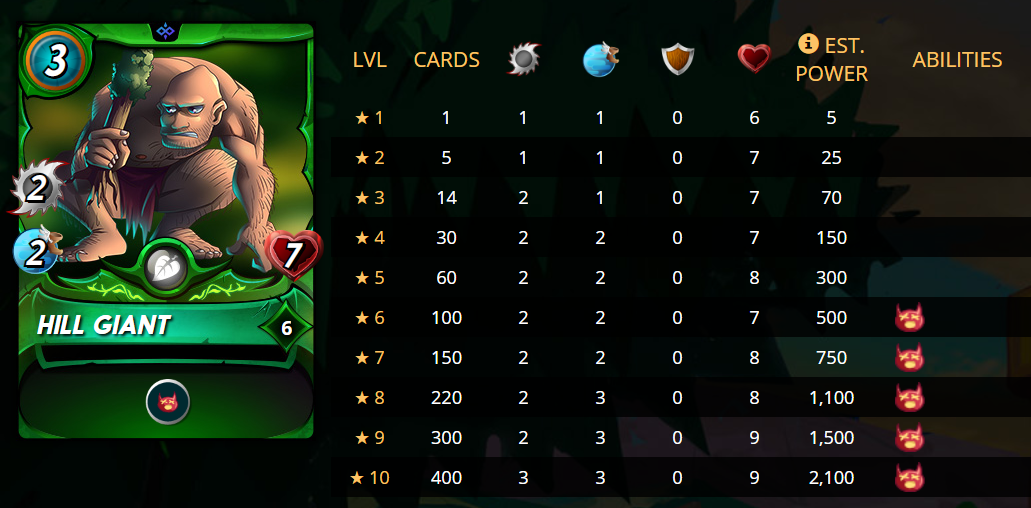 ---
A card that I missed for the Earth Splinter is a low mana cost tank which is the reason I bought the Hill Giant getting it to level 6 where it has 7 health, 2 Melee Attack on 2 speed with the stun ability. Overall not bad stats for 3 mana but in most low mana battles just fell short because of the low speed. I would argue that it's worth getting this card at level 3 where it gets 2 attack on just 1 speed as this can be used in low mana matches with reverse speed. Ever since buying the card I only remember playing it once which was in the battle for this challenge ending up in a loser.
<hr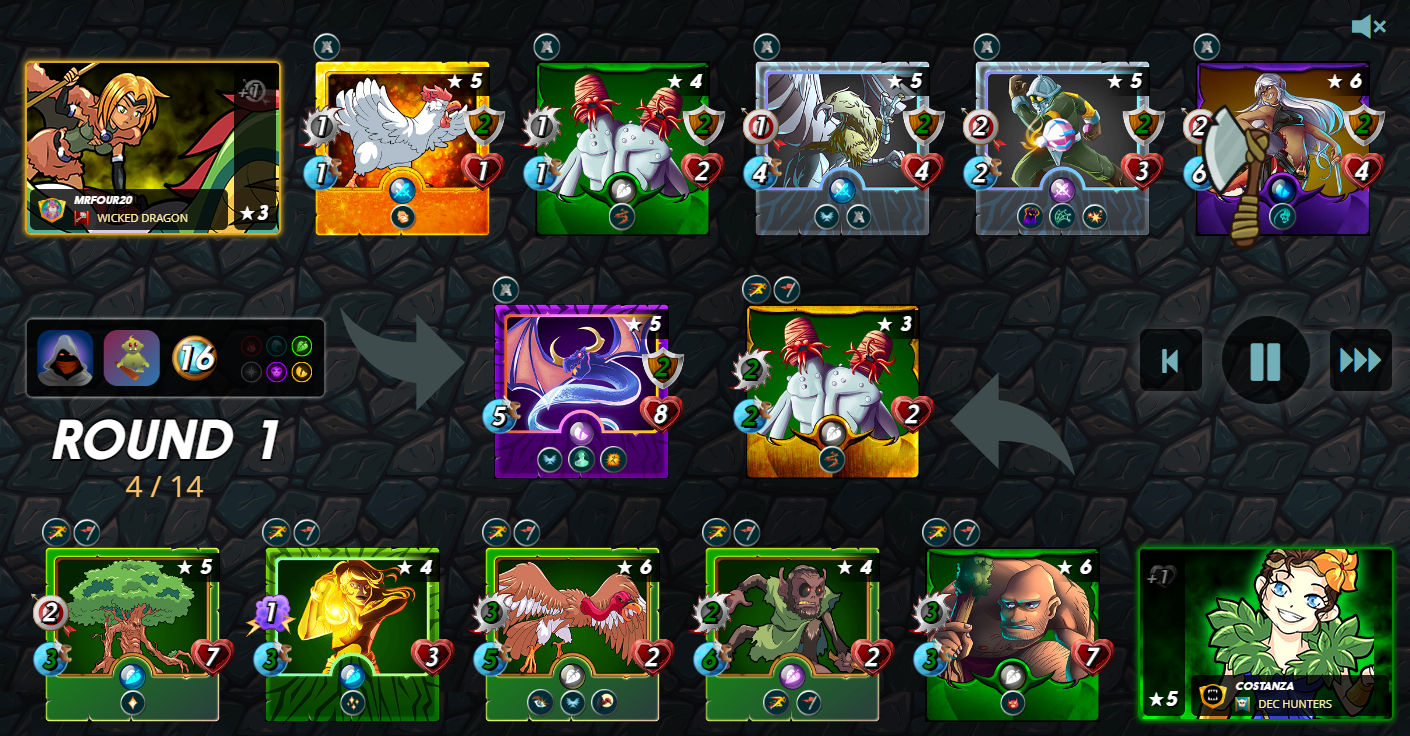 ---
Since the Hill Giant has low speed it's best to play 1 card in front of it to block some initial damage. The Mycelic Morphoid in this was that card with the hope to inflict 2 torns damage. I played the 1-mana-cost Brownie to give the Melee Cards +1 damage and some extra speed hoping the Screeching Vulture would pick up a lot of health and be healed by the Khmer Princess. The Earth Elemental for 3 Mana and self Heal remains a rock solid backline card
---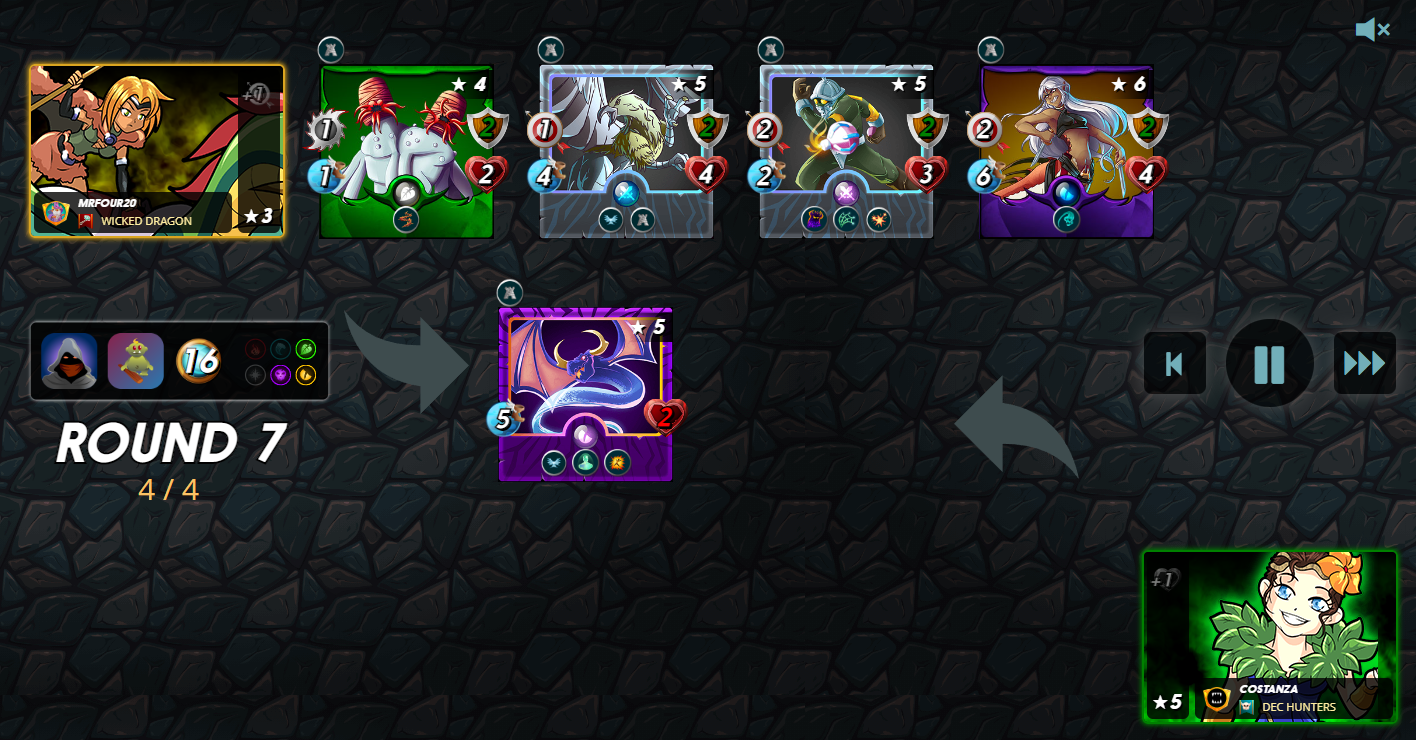 ---
The plan didn't work out as I was outplayed both on Speed and armor leaving me with no chance in this match. Unless there are game rules with low mana and reverse speed with splinter restrictions forcing me to play earth, this card likely won't see that much action.
---
Previous Weekly Challenges
---
---