Week 03 Results | 23W-16L-4P | -0.162 Units Loss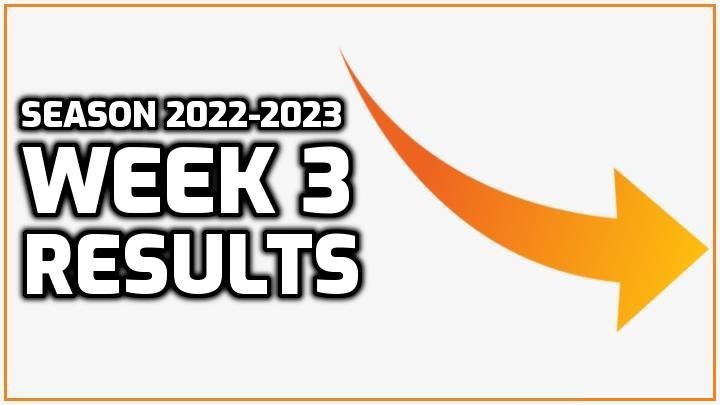 This is a weekly overview of my personal sports betting/trading results on teams from the Belgian Jupiler League documenting my journey toward long-term profit with some insights on my overall approach.
This was the first losing week of the season and there are many more of these to come. I did the quick calculations and with 99 Winning Weeks and 71 Losing weeks, there is an average estimation below 60% chance of any given week being profitable. The key remains to keep the damage limited and that certainly was the case this week with just a -0.162 unit overall loss. This entirely came from the first match of the week in the Champions League qualifier between Union and Rangers where the away team just had a complete off day while luck wasn't on my side with a live corners bet. Over time, all these things even out and results will be where they are supposed to be. I'm having a lot of fun so far with the league and I have also enjoyed combining my betting activity with the Play2Earn Fantasy Football Game Sorare.com which fully supports the Belgian Jupiler League.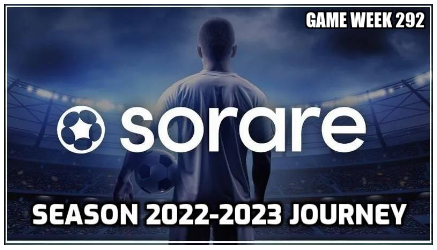 I never really got the Fantasy Football stuff before because there was no real stake behind it. This is different with Sorare as you own you player cards and can put them to use to win prizes or trade them on the market.
So overall the week wasn't too bad and I'm glad I recovered part of the -0.7 units lost of the first match of the week.
---
Pre-Game Preview Bets Season 2022-2023

A sligh loss also on the pre-game bets going 3W-3L with the higher odds selection once again being close to winning. Overall this season after 23 bets they are at +5.205 units profit and +22.63% so well ahead of track.
---
Previous 2 season Results

---

I take all my Pre-Game & Live bets with my Betting Broker Sportmarket Pro who always provides the best offers on the market with a 1 click solution and doesn't limit winning players offering high limits. For more info check my Sportmarket Pro Review
---
Regular Season 2022-2023 Personal Betting Chart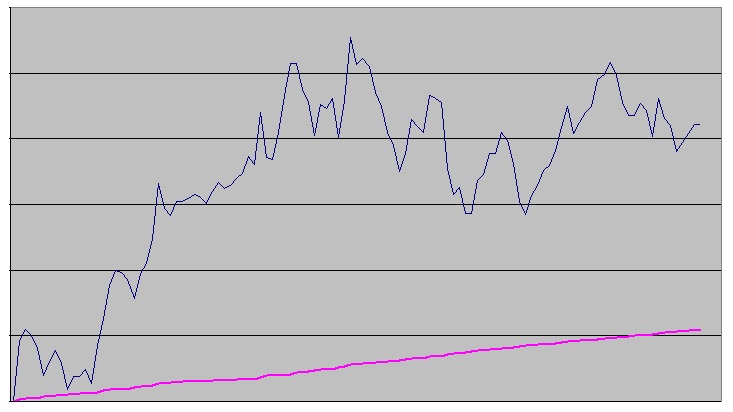 ---
I'm still running above expectation which eventually always evens out. In betting you don't just win everything and on weeks where there is a big hit down in the blue profit line the expected pink profit line still goes up which gets them closer. I did reach a new high of 6.271 units staked during the week which still is a while away from the aim of 8-10+ units. I am however trying and I have to get over the fact that the biggest edge bets will be lower stakes due to limits which I have to stake a bit more on bets I see having a smaller edge which is very counter-intuitive also getting the overall ROI down but giving move absolute profit.
---
Season Results 2022-2023
Week 03 Results 43 Bets | 23W-16L-04P | Staked 06.271u | -0.162u Loss
Week 02 Results 27 Bets | 10W-16L-01P | Staked 04.515u | +0.225u Profit
Week 01 Results 44 Bets | 25W-17L-02P | Staked 06.186u | +2.050u Profit
 Regular Season 2020-2021 Results
114 Bets | 58W-49L-7P | 16.973 Staked | +2.113u Profit | +12.45% ROI

---
Previous Seasons Personal Betting Results [6641 Bets +3.57% ROI]
Season 2021-2022 | 1364 Bets +2.72% ROI
Season 2020-2021 | 1504 Bets +4.37% ROI
Season 2019-2020 | 1406 Bets +2.48% ROI
Season 2018-2019 | 1090 Bets +2.47% ROI
Season 2017-2018 | 821 Bets +7.22% ROI
---
That's it for the first week and I'm looking forward to the next one. like most weeks at the start of the season, I already have some early bets which I shared on the SBC Discord.
---
Posted Using LeoFinance Beta
---
---