In search of digital engagement for its fans, Manchester City creates its own blockchain-based token
This post can also be read in Portuguese
As an enthusiast, I know that through tokenization we will be able to open many doors and opportunities around the world. Sport is undoubtedly a place where cryptocurrencies can explore very well and football is practically the most popular sport on the planet. It is practically joining the useful with the pleasant we have the perfect formula to expand the word.
Yes, the revolution has already started and there are cases of football teams creating tokens that bring fans and investors even closer to crypto, and even the first transfer of a professional football player being paid with BTC has already happened. I believe that this could become common in less than a decade and as you have seen, the first step is being taken.
But we need more exposure, top and most famous clubs to reach the maximum numbers of people and recently it was announced that Manchester City, one of the biggest clubs in England, intends to launch its own blockchain-based token and its goal is to increase interaction and engagement with your fans.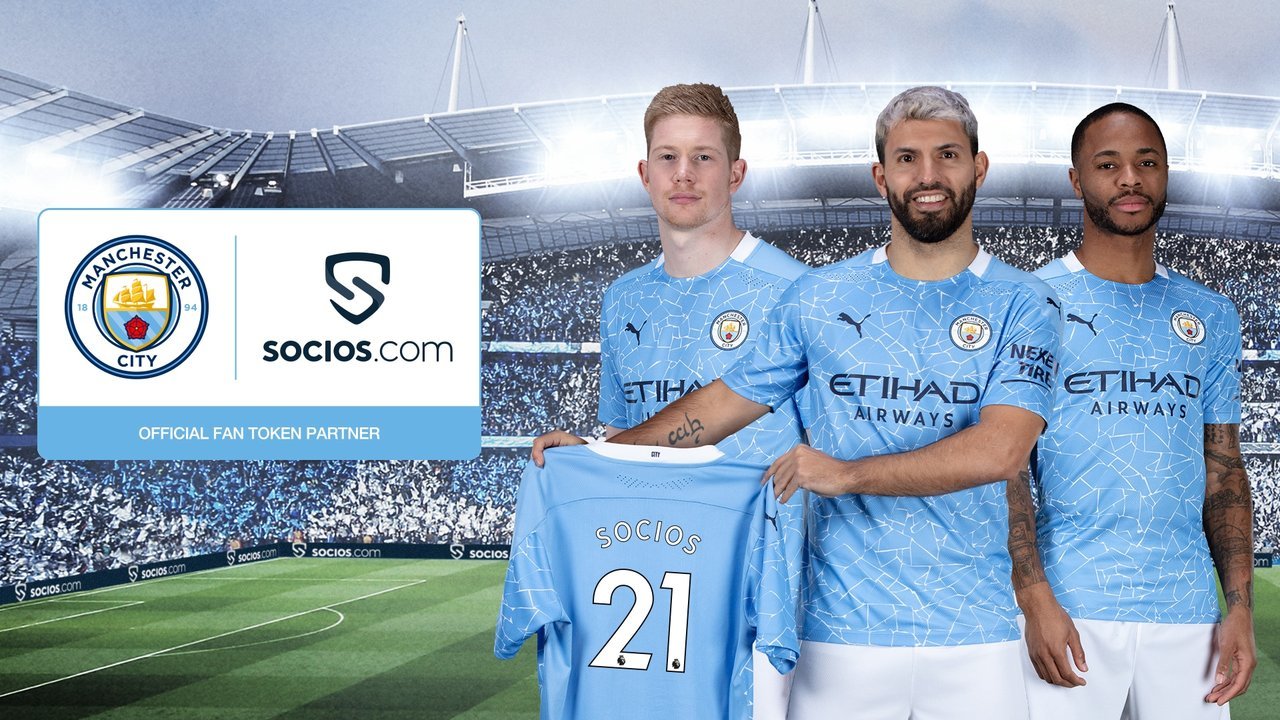 Source
This will only be possible thanks to the partnership with Socios.com, a platform with a lot of interaction from football fans who participate in exclusive team surveys and are rewarded for this.
The Chiliz token is the native token of the Sócios.com platform and its market has greatly appreciated in recent months with these famous club partnerships. Its market already reaches US$ 1 billion and as we know, with the sport this value has everything to be even greater if more other clubs follow the same steps of FC Barcelona, ​​PSG, Juventus and now Manchester City.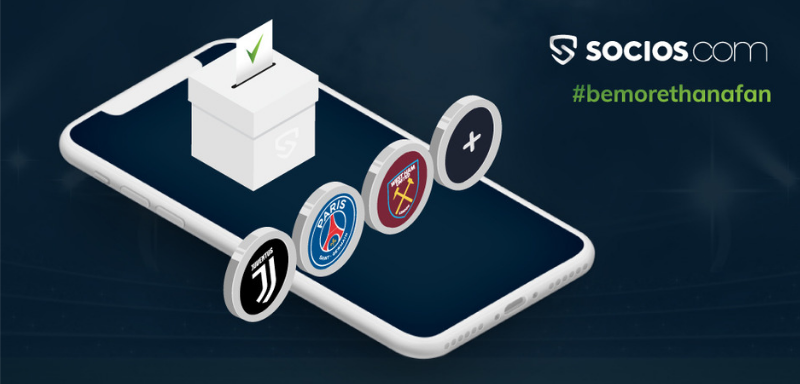 Source
Socios.com is a mobile app for rewards and fan engagement developed based on the Chiliz blockchain. Manchester City fans worldwide will be able to use $CITY Fan Tokens to access VIP rewards, Club promotions, games, AR-enabled features and voting rights on certain binding and non-binding Club surveys on Socios.com.
Source
While we are still in this Covid-19 pandemic, many countries are still not allowing fans to watch football matches at stadiums and with Socios.com fans will be able to get closer to their favorite club while they cannot meet in the stadiums. Through tokenization and blockchain-based platform, this is now possible.
I can't wait for more clubs to have this initiative and, of course, there are several ways to do and bring greater visibility with tokenization with football teams. The important thing is that things are being done and we will have more popularity because that is what we want with the real world.

Versão em português
Como entusiasta, sei que através da tokenização poderemos abrir diversas portas e oportunidades em todo o mundo. O esporte é sem dúvidas um lugar onde as criptomoedas podem explorar muito bem e o futebol é praticamente o esporte mais popular do planeta. É praticamente juntando o útil com o agradável temos a fórmula perfeita para expandir a palavra.
Sim, a revolução já começou e existem casos de times de futebol criarem tokens que aproximam ainda mais os torcedores e investidores para mais perto dos criptoativos e até já aconteceu a primeira transferência de um jogador profissional de futebol sendo pago com BTC. Acredito que isso possa se tornar comum daqui a menos de uma década e como viram, o primeiro passo está sendo dado.
Mas precisamos de mais exposição, de clubes de primeira e mais famosos para atingir o máximo números de pessoas e recentemente foi feito um anúncio de que o Manchester City, um dos maiores clubes da Inglaterra pretende lançar seu próprio token baseado em blockchain e seu objetivo é aumentar a interação e engajamento com seus torcedores.
Isso só será possível graças a parceria com a Socios.com, uma plataforma com bastante intereação dos fãs de futebol que participam de pesquisas exclusivas da equipe esão recompensados por isso.
O token Chiliz é o token nativo da plataforma Sócios.com e seu mercado valorizou muito nos últimos meses com essas parcerias de clubes famosos. Seu mercado já chega a US$ 1 bilhão e como sabemos, com o esporte esse valor tem tudo para ser ainda maior caso mais outros clubes sigam os mesmos passos de FC Barcelona, PSG, Juventus e agora o Manchester City.


Socios.com é um aplicativo móvel de recompensas e engajamento de fãs desenvolvido com base no blockchain Chiliz. Os fãs do Manchester City em todo o mundo poderão usar $CITY Fan Tokens para acessar recompensas VIP, promoções do Clube, jogos, recursos habilitados para AR e direitos de voto em determinadas pesquisas do Clube vinculativas e não vinculativas no Socios.com.
Source
Enquanto ainda estamos nessa pandemia do Covid-19, muitos países ainda não estão permitindo que os torcedores possam assistir as partidas de futebol nos estádios e com a Sócios.com os fãs poderão ter mais uma aproximação de seu clube favorito enquanto que não podem se encontrar nos estádios. Através da tokenização e plataforma baseada em blockchain, isso agora é possível.
Mal posso esperar que mais clubes possam ter essa iniciativa e claro, existem diversas formas de fazer e trazer maior visibilidade com a tokenização com os times de futebol. O importante é que as coisas estão sendo feitas e teremos mais popularidade pois é isso que queremos com o mundo real.

Thanks for reading so far. If you liked it, give that strength with your upvote and rate me. Feel free to leave a comment .Thanks guys!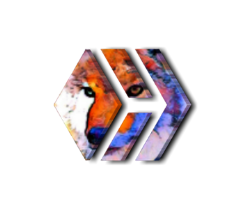 Posted Using LeoFinance Beta
---
---