Open letter | Hive, my dear Hive ...
This post can also be read in Portuguese
Hello Hive! Yes, I am here and it is clear that I would not forget that great day. Here in Brazil it is still the 20th so I will leave my thoughts in this letter for you. This will be my tribute that I will immortalize on the blockchain because you have all this and more.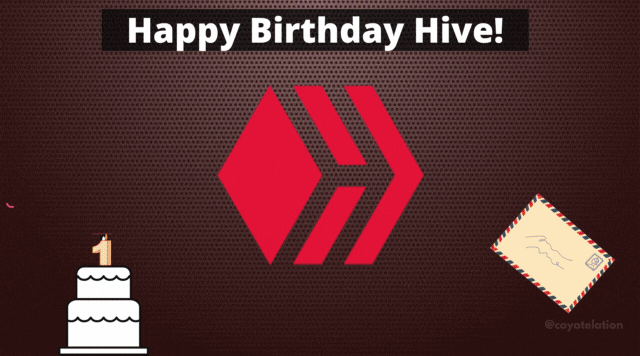 It is incredible when we imagine how much time passes, yes it is very fast and it is through birthdays that we realize this, I remember when I had my first contact with you. Despite my sabbatical from 2019 until the beginning of 2020 when I was away from here I didn't see you being born.
But after almost a month, I can say that since that time I have been with you and I have no words to describe how much you have grown. At just one year you showed everyone that you can be independent at such a young age.
Over that time I saw several communities being created, several games presented on the platform and I saw how much that some tokens are going much further than anyone can imagine and all thanks to you Hive who is for your blockchain that makes dreams come true . Nobody compares to you.


It is true, when I returned here, I was going through a very difficult time in my life and you were able to help me and still help me. Imagine how many people today are directly and indirectly helped by your cause? I venture to say that there are tens of thousands of people.
How many times and how many times have I said that you transform our lives for the better? I myself would not know how to say what I would be doing at that moment ... There are so many people suffering and confused for better days and who do not know you, but I and many other friends are doing everything to spread the word, because I know that there is here room for everyone to thrive.
Do you know that pill? Yes Hive, I never regretted taking it and I just think I could have taken it much earlier when you weren't even born yet. The red pill keeps me happy and satisfied that I got to know this wonderful side of the cryptoverse. I think it is the duty of anyone who begins their journey that they should know you before they know other cryptocurrencies.


Source


I know that you are very underestimated with the others, but don't worry Hive, we who are here know your real value and we will never abandon you again. Because of you, everything I write here is sure of my affection for you. So don't worry about the time, live, grow and develop in the period that is necessary because when the time comes for the world to really know you, you will be ready.
May today be the first of many birthdays for you and I am very anxious to see and follow all the projects that will come and that will make you be something much bigger than it is now for me and for everyone here who likes you very much.
The moment will come when the Moon will not be so big for you and Mars I know it is right there, but you deserve more, much more and welcome the universe with open arms. I know you will reach it and one day you will say that it is all yours ... Hive, my dear Hive happy birthday!

Versão em português
Olá Hive! Sim, estou aqui e é claro que eu não iria esquecer desse grande dia. Aqui no Brasil ainda é dia 20 então deixarei meus pensamentos nesta carta para você. Essa será minha homenagem que deixarei eternizado no blockchain pois você tudo isso e muito mais.
É incrível quando imaginamos o quanto que o tempo passa, sim é muito rápido e é através dos aniversários que percebemos isso, lembro quando tive meu primeiro contato com você. Apesar do meu período sabático de 2019 até o início de 2020 quando eu estava longe daqui eu não vi você nascer.
Mas depois de praticamente um mês, eu posso dizer que desde esse tempo eu te acompanho e não tenho palavras para descrever o quanto que você cresceu. Com apenas um ano você mostrou a todos que pode sim ser independente tão jovem.
Ao longo desse tempo vi várias comunidades sendo criadas, diversos jogos apresentados na plataforma e vi o quanto que alguns tokens estão indo muito mais além do que qualquer pessoa possa imaginar e tudo graças a você Hive que é pelo seu blockchain que faz sonhos se tornarem realidade. Ninguém se compara a você.
É verdade, quando retornei para cá, eu estava passando por um momento muito difícil em minha vida e você pôde me ajudar e ainda me ajuda. Imagine quantas pessoas hoje são diretamente e indiretamente são ajudadas por sua causa? Eu me arrisco em dizer que são dezenas de milhares de pessoas.
Quantas e quantas vezes já disse que você transforma as nossas vidas para melhor? Eu mesmo não saberia dizer o que eu estaria fazendo nesse momento... Existem tantas pessoas sofrendo e confusas por dias melhores e que não conhece você, mas eu e muitos outros amigos estamos fazendo de tudo para espalhar a palavra, pois sei que aqui existe espaço para todos prosperarem.
Sabe aquela pílula? Sim Hive, eu nunca me arrependi de ter tomado e só penso que eu poderia ter tomado muito antes quando você ainda nem tinha nascido. A pílula vermelha me mantém feliz e satisfeito por ter conhecido esse lado maravilhoso do cryptoverse. Acho que é obrigação de qualquer um que comece sua jornada que deveria conhecer você antes de conhecerem outras criptomoedas.
Sei que você está muito subestimada com os demais, mas não se preocupe Hive, nós que estamos aqui sabemos do seu real valor e nunca mais iremos te abandonar. Por sua causa tudo que escrevo aqui é com a certeza do meu carinho por você. Então não se preocupe com o tempo, viva, cresça e desenvolva no período que for necessário pois quando chegar a hora do mundo te conhecer realmente, você estará pronto.
Que hoje seja o primeiro de muitos aniversários para você e estou muito ansioso para ver e acompanhar todos os projetos que virão e que te farão ser algo muito maior do que é agora para mim e por todos aqui que gostam muito de você.
Chegará o momento em que a Lua não será tão grande para você e Marte eu sei que está logo ali, mas você merece mais, muito mais e receba o universo de braços abertos. Sei que irá alcançá-lo e um dia dirá que é todo seu... Hive, meu querido Hive feliz aniversário!

Thanks for reading so far. If you liked it, give that strength with your upvote and rate me. Feel free to leave a comment .Thanks guys!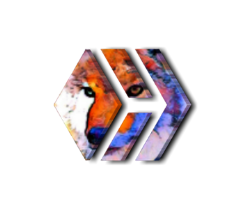 Posted Using LeoFinance Beta
---
---