Giveaway from R-planet

I share a link to an interesting draw. The conditions are quite simple, and the likely reward, in my opinion, is definitely worth a few clicks with your mouse.
Ділюсь посиланням на цікавий розіграш. Умови досить прості, а ймовірна винагорода, на мою думку, точно варта того, щоб натиснути кілька разів своєю мишкою.
---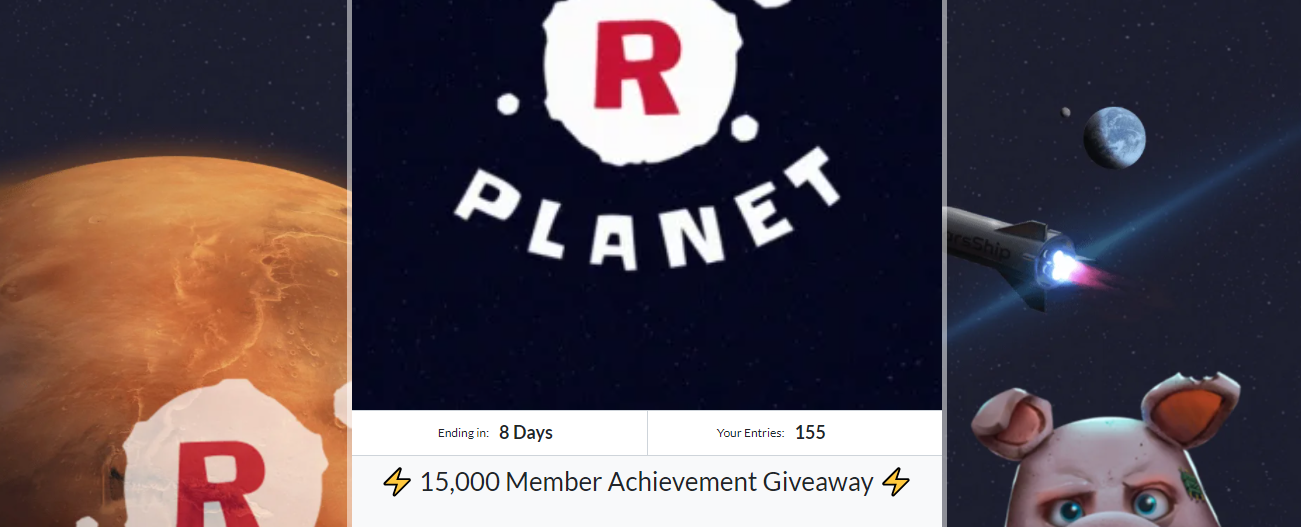 ---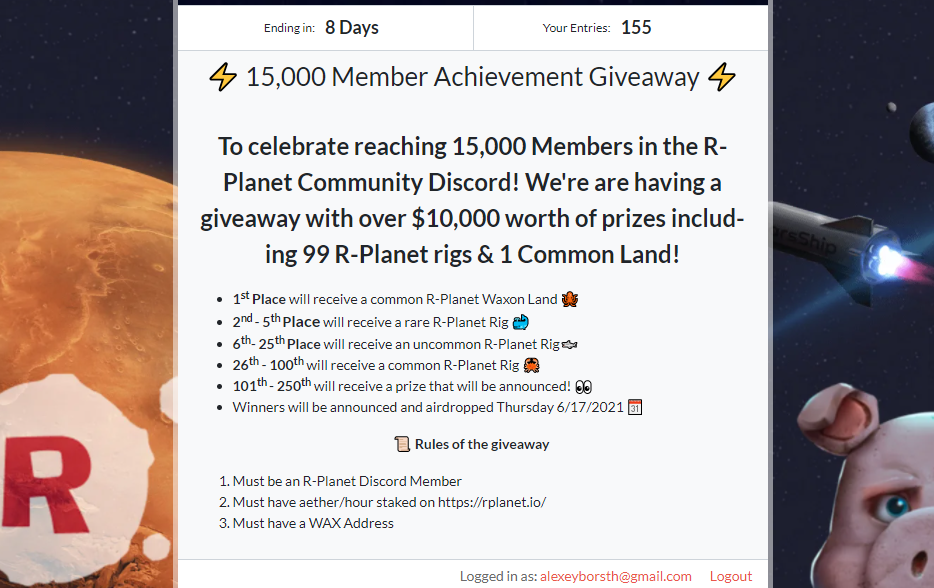 ---
Link - https://givelab.com/rplanetdiscord4/15-000-member-achievement-giveaway
---
Useful link
---
Exchanges
Binance | Poloniex | Huobi | Cryptex24 | Ionomi | Okex | Bitwired | Qtrade | Kuna | WhiteBIT
Cryptogames
SORARE | Doctor Who | Oceanplanet | c24 games | Splinterlands | Cryptobrewmaster | Exodegame | Rabona
Cryptoblogs
HIVE | STEEM | lbry.tv | noise.cash
---

---
Posted Using LeoFinance Beta
Posted Using LeoFinance Beta
---
---