12 Days to the 3rd Edition of Leo Power Up Day (LPUD), How Prepared are you? Plan, Invest and Participate in the August Edition of LPUD
Hello LeoFinance ecosystem!
What comes to your mind whenever we enter a new? I know to many, it's the Hive Power Up Day (HPUD), which is usually observed on the first day of the month. This month's HPUD came with serious challenge in form of temptation that saw $Hive pump to about $1.2, I tell you the truth, more than 90% of Hivers with liquid Hive fell to this swift temptation.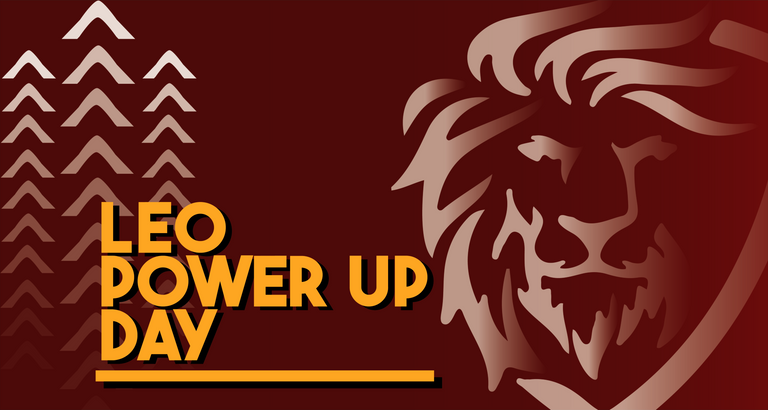 Source
Apart from the Hive Power Up Day (HPUD), what comes into my mind once a new month starts is a clear reminder of the next edition of LPUD challenge that started on June 15.
My today's post will focus on a reminder rather than full expression of the LPUD. This is because many are usually reminded about the LPUD probably 2 days to 15, so talking about now is very important if we want to achieve a lot towards this direction.
The LeoFinance ecosystem have scheduled 15th of every month beginning from the month June to encourage people to stake Leo through the help of @leogrowth.
The main reason for this is to encourage smaller Leo accounts to accumulate the Leo ♌ token in order to become more relevant in the LeoFinance ecosystem, while they gradually grow their Leo stake to what they would have not done at once.
To keep the process going, some incentives in form of Leo Power delegation have been made available for some people at the end of every LPUD challenge ranging from:
20k statutory LP delegation for 3 weeks from the LeoFinance community.
Other Prizes:
To be eligible you must do the following:
Your total Leo Power (on the 15th) must be more than 200 and less than 20k
You must power up at least 200 Leo on June 15th.
Reblog this post. Sorry, Leogrowth still needs to earn a follower base, these reblogs help us reach a wider audience.
https://leofinance.io/@leogrowth/leo-power-up-day-is-now-a-thing-join-and-win-a-dolphin-size-delegation
Don't say I didn't remind you earlier, it's actually 12 days to go, and any serious minded person can still meet up with the required 200 Leo Power stake to participate. You can start by keeping your liquid Leo as well as plan to use some percentages of your HBD rewards and swap them into Leo for the August edition of LPUD.
Thanks!
Posted Using LeoFinance Beta
---
---