6.2 Million Sri Lankans faces Food Insecurity, while food inflation hits 93.7% last month + way forward
Hello InformationWar platform!
Many economies are dwindling on a daily basis and the rate of inflation is getting higher hitting an all time high in some low income countries, while in the high income countries it's fluctuating like the pendulum.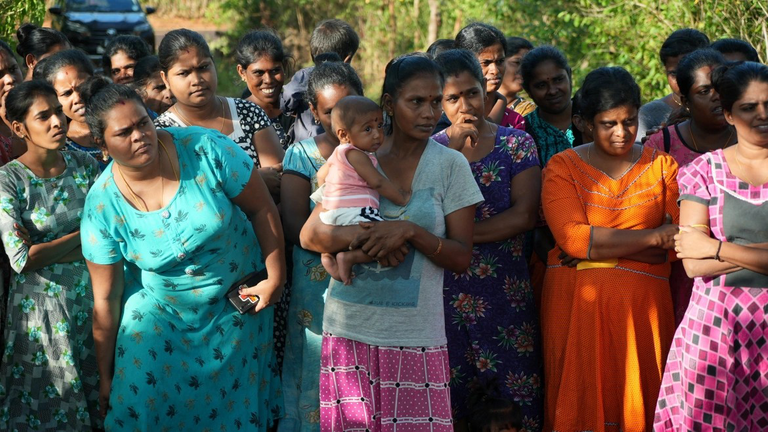 Source
Sri Lanka as a low income country is suffering same and this is as a result of the persistent Civil war for 26 years and other forms of violence. Civil wars have one way of crippling a nation's economy and acceleration.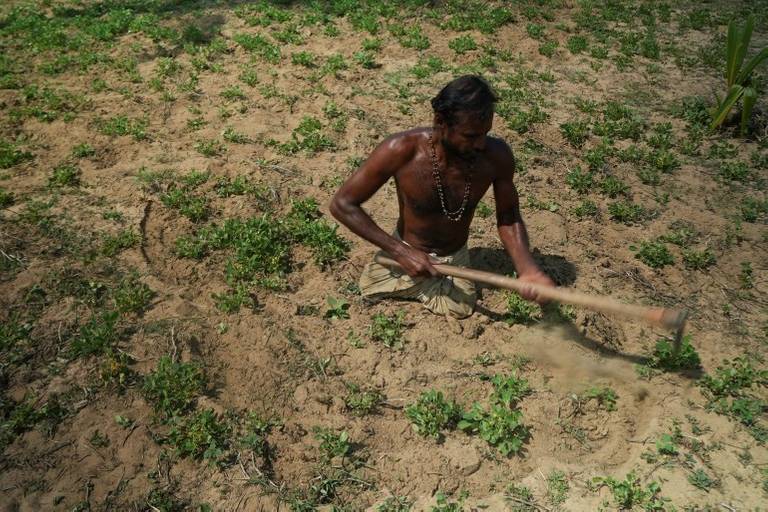 Source
The 2009 air raid was during the last stages of a 26-year civil war between the Sri Lankan government and the Liberation Tigers of Tamil Eelam (LTTE) group that fought for an independent Tamil state.
The mostly Tamil population of this northern coastal district of Mullaitivu was ravaged by the war's final offensive, and today's economic crisis has come as a second blow.Source
The current economic situations in Sri Lanka is caused by two factors: the civil war as well as the covid-19 pandemic. The civil war has helped to displace many, who have not recovered for over a decade now, while the covid-19 pandemic made many Sri Lankans to loses their jobs, ended many businesses as well as killed many business owners, leading to unemployment for many.
Tamil people have suffered the most in terms of economic crisis due to their role in the civil war and this has really affected their livelihood and the ripple effect is severe hardship in the land, most especially the Mullaitivu in the coastal region of Sri Lanka.
...6.2 million Sri Lankans estimated to be food insecure by a United Nations' Food and Agriculture Organisation, as food inflation hit 93.7 percent last month.
For months, the population of 22 million has struggled with power cuts, rampant inflation, a plummeting rupee and a shortage of foreign exchange reserves that made it difficult to pay for imports of food, fuel and medicine.Source
We can't overlook the part played by the Sri Lankans government officials in mismanagement of funds. For months now, the citizens have questioned the constant down trends of the Sri Lankan economy which lead to series of protests that led to the ousting of the president in July.
Everyone knows that without power supply and shortage of foreign reserves, a nation's economy can't move forward, instead that nation will experience constant devaluation of it's currency.
This year, 51.3bn rupees ($146m) have been disbursed to 3.2 million households.
A loan of $200m from the Asian Development Bank will also alleviate the food crisis, while the government has turned to the World Bank and UN agencies.
At dusk, Soosaiyamutthu drops his spade. It will be two months before he can see if his peanut harvest will be successful.Source
Helping households meet up with their daily needs I think is the right step in the right direction, but Sri Lankans needs more than the little items given to them by the government, but there other things that can be done as seen below.
Way Forward
At this stage of Sri Lankans economy, I'll say that borrowing which is the next option isn't the right one to help the economy come out of it's current economic situations. This is because, the country's economy can't service the loans from the international financial institutions, although if the government will utilize them appropriately, then it'll go a long way to bring the economy up to 30%. My greatest fear is does Sri Lankan still have sincere people in government that can focus on infrastructural development and human capital development.
Agriculture is the next option if the country wants to come out of economic recession, so government should create strategies to encourage agricultural production and development in both commercial and small scales.
People within the Sri Lankan region should be given seedlings and encouraged to cultivate crops that are exportable, since insecurity have destroyed tourism, which is her major source of revenue.
---
---