Between HBD Savings and pHBD-USDC Vault, Which is the Fastest Retirement Platform to Choose From
Hello LeoFinance ecosystem!
Today I bring you a simple but technical question for you to brainstorm, plan and act as fast as possible.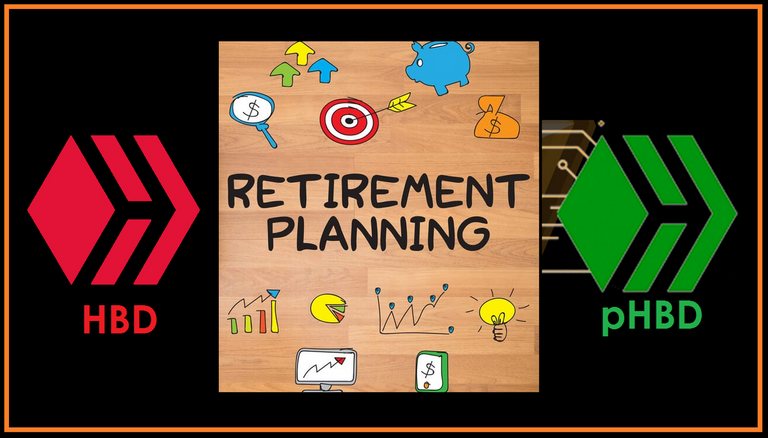 Source
Have you ever been place in a puzzle to choose from to important platforms and take a quick decision on which of them to choose from. Although, my post today isn't putting pressure on you to choose as quick as possible, but to take your time to think about the platform to choose from.
You might be wondering which platforms am I talking about and why do you need to choose from any of them. The platforms are on-chain HBD savings and pHBD-USDC vault.
Yesterday, I wrote a post entitled: Plan to Retire With vexPOLYCUB Savings Model - Only the Wise Understands the Retirement Benefits in vexPOLYCUB and in that post, I looked at vexPolyCub as the best retirement plan anyone on the blockchain can choose from and today, I'm looking at other platforms that can be used as options for retirement.
Are you thinking about retirement and where to invest your money against an imminent retirement in the nearest future, then make a choice between investing your money in HBD savings or in pHBD on the Polygon network.
The puzzle here is between these two investment platforms, which do you think is the fastest to bring the required yield that'll take you to your retirement in a quick secession.
This to me is a very difficult choice to make in a quick secession. This is because, both platforms are targeted towards values and improving on your investment.
Let's take a look at what each platform have to offer potential retirees.
On-chain HBD savings offers the entire hive blockchain an amazing 20% interest on savings. This is second to none when you talk about stablecoin interest. It should be noted that, investors stand a chance to make cool cash out of this platform when the quantity of HBD is much, although the platform isn't limited to any specific figures. So you can transfer any amount of HBD to your saving section.
pHBD on the other hand, offers better % on APR, than that of HBD savings. The current APR for pHBD is at about 29% worth about $350k.
pHBD reward pool isn't limited to the whooping APR, but also have an identical ratio, which is 1 pHBD is 1 HBD on-chain. This makes the values of pHBD to become safe.
Why I'll choose pHBD-USDC vault for retirement
pHBD is a platform that have been experimented and found trustworthy to invest in.
pHBD-USDC vault has about 4 value accrual channels, while on-chain HBD savings just have one.
Secondly, one can wrap and unwrap pHBD-USDC vault at anything, just with a little 0.25% fee for your transaction. This is very significant to the fast growth of the platform
Posted Using LeoFinance Beta
---
---