Don't Eat all your Hive Rewards: Stake Some Cent Tokens for the Future
Hello Cent community! A good morning to you all, it's another day to share my thoughts on how one can make use of their Hive rewards in order to get more rewards from the hive blockchain.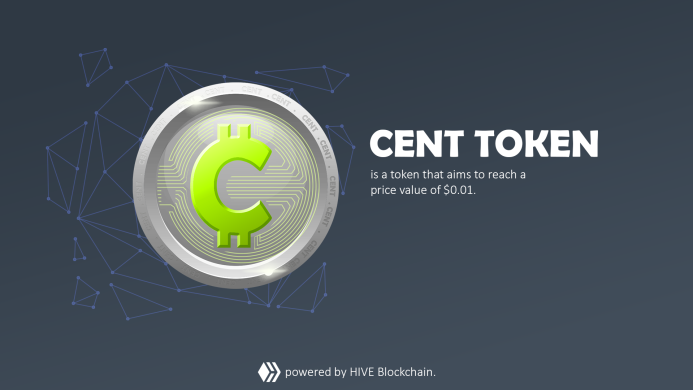 Everyone on the hive blockchain knows that content creation rewards drops as 50%(HP) and 50%(HBD). This comes in after the Curators rewards is off from your entire content rewards.
My question is, what do you do with the 50%(HBD) rewards? I know it's non of my business to know what an individual does with his or her Hive rewards, but I could give you a piece of advise that'll help you in the nearest future. Should I continue, although I'll still continue to write my content even if your answer is No. LoL 😂😂😂
Nevermind, Hive rewards is good for merriments as well as for investments within the blockchain. You can create a dividing formula of that suits your plan. This will comprise the chunk for your expenditures and the chunk for investments.
Invest in Either Hive Engine Tokens or HBD Savings
The above two means are the current available medium of investments on-chain, but there are other means that's linked to the hive blockchain such as the pHBD-USDC vault on polygon network, PolyCUB-USDC pools and other.
Let's concentrate on the on-chain mediums. The current interest on HBD savings (20%) is a good feet to invest one's HBD on-chain. This is because, the savings layout is not only safe but also gives potential investors a good percentage for their investments.
HBD savings guarantees you a 360⁰ safety for your HBD in the savings. The only thing is that you've to wait for a 30 days period and additional 3 days withdrawal period and you get your rewards.
The other means is the Hive-Engine tokens investment or stakes. This particular one is very critical because you need to know the proper token to buy. This becomes the major challenge, because the current situation facing Hive-Engine tokens has made most of them to slope downwards in the on-chain market.
If I may advise, I think at the moment, Cent token is one of the best Hive-Engine tokens to invest in because of two things: it's ability to withstand the current shock happening in the cryptoglobal and it's Curation values.
Cent Curation stands as one of the most viable option for now. Make Cent token your priority today and build a financial platform for the future.
Grace and peace to you all
---
---