LeoFinance is an industrial hub - Check it's Multi-token DApps
Hello LeoFinance ecosystem!
It's super amazing to write about the features of the LeoFinance ecosystem and how it has helped the ecosystem grow with high acceleration.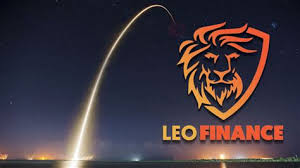 Source
Today's post will focus on the multi-token DApps and multi-chain bridges that have changed the perception of the LeoFinance ecosystem.
What do we do here on the LeoFinance ecosystem
LeoFinance community started as a platform designated for creating contents that are related to crypto, finance and economics, although, these features are still inherent in the ecosystem with some amazing changes.
The first significant deviation on the LeoFinance ecosystem was the arrival of CubDeFi farming App in March last year.
CubDeFi platform changed the nominal views of many about the ecosystem. CubDeFi was launched on Binance Smart Chain platform, making it the first multi-chain bridge tokenized abilities.
The idea behind CubDeFi was to create a farming platform that'll allow other DApps around it's kingdom. This means that from Cub Finance other farming platforms will emanate.
This lead to the launching of PolyCUB in early March this year, after seven months of constant work from the LeoFinance team.
PolyCUB is a little bit different from Cub in the sense that it changed everything about DeFi 1.0 by becoming the first DeFi 2.0 with a yield optimizing abilities.
PolyCUB on its own has a sustaining abilities, which came from it's deflationary nature, through it's halvening process as designed by the Polygon network. It should be noted that the PolyCUB halvening have occurred more than trice since it's launch.
Apart from the emission halvening rate, PolyCUB at its initial stage, followed the line of CubDeFi by depending on value created from kingdom through management fees.
With the inception of PolyCUB V2 vaults, the idea of sustainability through management fees have been dropped due to the new value accrual channels that is created by pHBD, pHIVE and pSPS.
pHBD as the first vault, automatically made LeoFinance ecosystem to become an industrial hub, that's attracting daily values in dollars. With it's $350k liquidty pools that's available on the polygon network and about 29% APR that it offers user, more potential investors are trooping in to the platform.
As we speak, the PolyCUB V2 vaults have about 14 value accrual channels, which means more values to be create until PolyCUB attains it's expected price margin.
These happenings has projected both PolyCUB and the Leo ahead for it's all time highs, so anticipate!
Thanks!
Posted Using LeoFinance Beta
---
---