LeoThreads Will Increase Daily Hive Power Up Due to Resource Credit (RC) Challenge Faced During Threading + Increase LeoFinance Engagement

Hello LeoFinance ecosystem!
It's been two days of threading on the LeoFinance ecosystem and the entire hive blockchain. Now I know the true power of microblogging in a decentralized ecosystem and how it feels to microblog with a touch of crypto in it.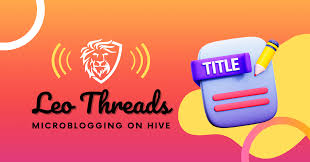 Source
One of the duty of enforcing the LeoFinance engagement on the LeoFinance ecosystem, is to encourage Lions 🦁 on the ecosystem to interact with each other by creating contents that are traffic oriented in order to increase the Monthly Active Users (MAUs) on the LeoFinance ecosystem.
At the moment, engagement on the LeoFinance ecosystem has increased tremendously through the help of LeoThreads.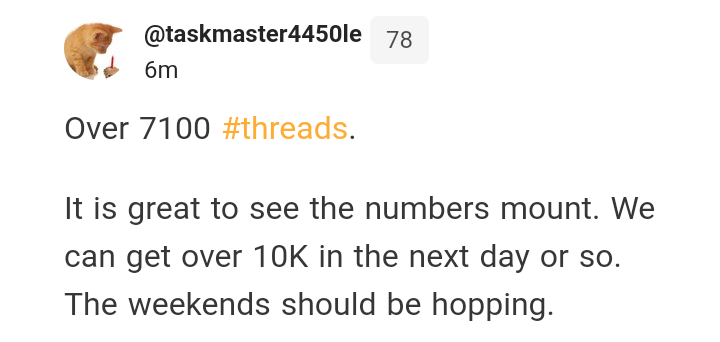 This is super amazing, for just a single day we got 7100 #threads, which means that engagement for the month of August might exceed 50k if the threads are included as one of the criteria for LeoFinance engagement.
To me, this is a breath of fresh air, because new faces are entering into the LeoFinance ecosystem even if they aren't creating the top-level Hive post, but commenting on other people's comments and replying other people's replays.
Prior to the LeoThreads era, we were barely hitting 800 monthly active users in terms of posts and comments that are done on the LeoFinance ecosystem, but with this innovation, we can see how fast it could take us to reach 7100 threads as threaded by @taskmaster some minutes ago.
According to @khal, an individual can create 1k threads in a day. This is unique in all ramifications, but poses one challenge, low RC, if one wants to venture into such amounts of thread on a daily basis.
One of the weakness of #thread but a plus to the Hive blockchain is the fact that small accounts will have Resource Credit (RC) challenges. RC controls ones activities on the hive blockchain, but can be improved upon through Hive Power Up.
A passionate thread individual with small account can decide to Power Up some Hive in order to stay on the thread channel.
Although generally, LeoThreads will help the hive blockchain in terms of daily Hive Power Up rather than the usual Power Up Day that is slated for the first day of every month.
We all know that the more one stake Hive on the blockchain, the better for the growth of the entire blockchain and the $Hive itself.
With multiple Hive daily power ups, the entire hive blockchain will become stronger and more reliable and safe, which is one of the mission of the LeoFinance ecosystem, which have extended to her view over the entire hive blockchain.
Don't be left behind in the microblogging threads ongoing on the LeoFinance ecosystem, you can the process by threading on the LeoFinance.io both on your desktop and mobile devices.
Thanks and God bless you!
Posted Using LeoFinance Beta
---
---