Plan to Retire With vexPOLYCUB Savings Model - Only the Wise Understands the Retirement Benefits in vexPOLYCUB
Hello LeoFinance ecosystem!
Better is the end of a thing than the beginning
My post isn't here to criticize anyone who hasn't got a retirement plan, but to bring hope to you, because it's better late than never.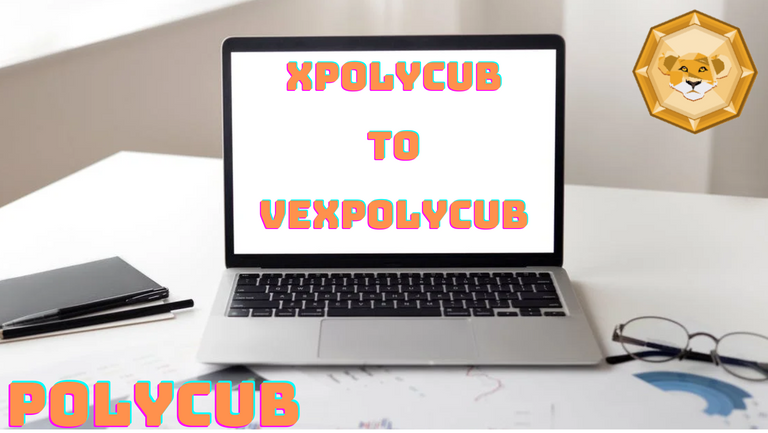 Source
Truth be told, no one wants to suffer financially at old age, when they don't have much strength to push themselves, but situations of life sometimes makes them to choose the wrong path.
I can still remember an incident that happened in my neighborhood some years back, when my neighbors son asked the father, why is everyone in the neighborhood rich except his father.
That day I felt pity for my dear neighbor who wept all through that day. What went through my mind that day was, maybe be didn't plan for his retirement or probably his plans weren't executed effectively, and lastly, probably something else (like investment uncertainties) took hold of his retirement plan.
Are you on the hive blockchain and you're looking for a place or a better platform to invest your little or plenty money in order to retire happy, then, I'll suggest the right place to do that. It's actually Voting Escrow xPolyCub (vexPolyCub).
What's vexPOLYCUB and How does it work
vexPolyCub simply put, is the migration of xPolyCub into a global lock for 2 years on the PolyCUB platform. This means that you're to lock up your xPolyCub holdings into vexPolyCub for 2 years.
As we speak, about 2.1 million $PolyCUB has been locked into vexPolyCub for the next 2 years. This amounts to about 40% of the entire xPolyCub that has been locked up into vexPolyCub. This is super amazing and worth doing.
What does it mean to retire with vexPolyCub
To me, retirement means entering into a financial rest with less work in mind and not totally waiting to be old and weak.
If this is the case, then a 2 year unlocking window for your xPolyCub holdings can take you to that desired financial freedom.
The next 95 days is still available for you to strategize in order to invest in vexPolyCub. I'll advise that you break your income according to your strength (so that it'll not weigh you down) in order to invest bit by bit for those that don't have the financial capabilities, but to those that can, you can invest your $1k worth xPolyCub into vexPolyCub and receive in return some amazing APY that can take you to your financial freedom.
What do I benefit from the process
There's a fixed 20% APY to juice your investment in vexPolyCub. The unique features I love about staking vexPolyCub is that you also earn a larger 66.77% APY just for holding xPolyCub.
I'll conclude by saying that, missing this golden opportunity is very detrimental to the future. In order for your children not to criticize you in the future like my neighbor's son please vexPolyCub.
Thanks for stopping by, I appreciate your presence.
Posted Using LeoFinance Beta
---
---