US Cosmetics Giant Revlon Initiated Chapter 11 Proceedings to Manage Debt: Is Revlon Heading Towards Bankruptcy!
Hello everyone on the InformationWar platform! It's a beautiful day and a day to bring you news happening around the world.
Today we'll consider the reason why Revlon cosmetics flies for bankruptcy and her new financial strategies of coming out of bankruptcy.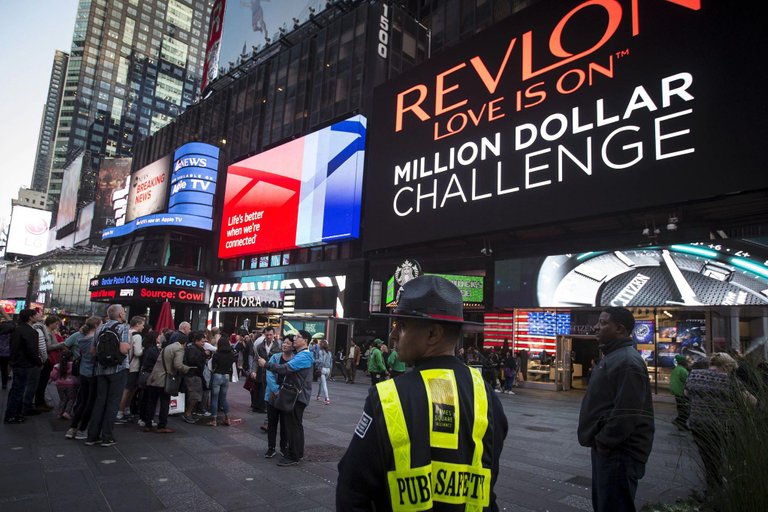 Source
Revlon is one of the outstanding US cosmetics giant that have proven it's worth over the years in both the qualities of her cosmetics and financial status.
In a court filing late Wednesday, the company initiated Chapter 11 proceedings to manage its debt, which it said stood between $1 billion and $10 billion.
Revlon, known for its signature nail polish and lipstick, reported long-term liabilities of $3.3 billion in the first quarter.Source
The major reason for this debt crisis faced by Revlon cosmetics is the new digital marketing in form of online sells. This challenge have made the cosmetics giant to file a Chapter 11 proceedings in order to fallback to its new financial strategies that's already on ground to manage her debt crisis.
What's Chapter 11 Proceedings?
In the United States, Chapter 11, known as reorganization bankruptcy, allows firms to restructure themselves while being protected from creditors and continuing to operate.Source
Following the above proceedings, a company or firm is allowed to operate amidst it's debt crisis, with the leverage of re-strategizing on how to bounce back to full financial strength.
It should be noted that in August 2020, Citibank (a US based commercial bank) accidentally disbursed $900 million dollars to various Revlon creditors. Although, Citibank immediately filed a complaint for Revlon clients to pay compliant, but the case was dismissed by the court.
With the initiated Chapter 11 proceedings, Revlon is expecting the sum of about $575 million dollars from it's lenders if the proceedings for bankruptcy is approved. This will enable the cosmetics giant to stand back to her feet.
Owned by billionaire investor Ronald Perelman and run by his daughter, Debra Perelman, Revlon reported a net loss of $67 million from January to March.Source
This a huge net loss within a short period of time (January to March, 2022). This net loss is one of the reasons for its high debt rate, and will only take the Chapter 11 proceedings bailout to help the cosmetics giant to stabilize again.
Does this have any implications on the companies reputation
No! It only allows the company to operate as if it wasn't owing any debt. The production level of the company is to continue as usual without any disruptions from it's creditors within the agreed period of time approved by the court.
Failure to approve the bankruptcy proceedings, means that the cosmetics giant might actually move into actual bankruptcy due to the level of debt owed by the firm.
More concern for Revlon cosmetics 💄.
---
---