US Helicopters Swoop Down On House To Capture Top ISIS Terrorist - what a masterclass operations, kudos to the US military
Hello InformationWar!
It's a wonderful day and a good time to bring you news of what's happening in Syria, between the US coalition forces and the rebel groups as well as the efforts made by the military coalition forces in fighting to restore Syria from every threat from rebel groups.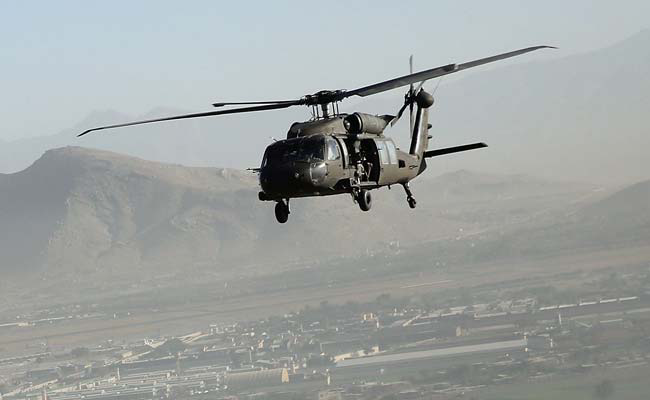 Source
US coalition forces said they captured a senior Islamic State of Iraq and Syria group bomb maker in a pre-dawn raid Thursday that, witnesses said, saw troops in helicopters swoop down on an isolated house in rebel-held northwestern Syria.Source
The US military coalition forces reported that on Thursday, they captured an ISIS bomb maker in an isolated house in Northwestern Syria and are investigating more rebel strongholds as well as hideouts.
The use of helicopter for military operations is very crucial if the military coalition wants to succeed in their military operations in Syria.
A war monitor and AFP correspondents said two military helicopters touched down for only a few minutes, and several shots were fired, in a village in an area controlled by Turkish-backed rebel groups.
"The captured individual is an experienced bomb maker and operational facilitator who became one of the top leaders of Daesh's Syrian branch," said the US-led coalition battling the jihadist group in Syria and Iraq, using another name for ISIS.Source
The captured individual must be a very useful member of the Islamic rebel group in Syria. These rebel groups are actually operating in Iraq and Syria with the name ISIS.
The coalition did not name the target in the statement, but a coalition official told AFP the man captured was Hani Ahmed Al-Kurdi, who was the ISIS leader of Raqa when it was the de facto capital of IS in Syria.
Such operations by US forces are rare in parts of northwestern Syria that are under the control of Turkish-backed rebels and non-IS jihadist groups.Source
One of the ways of measuring an effective and successful military operations in such volatile areas like conflict prone Syria requires secrecy. This is because the rebels operating in such areas have spies both in the military and among civilian population.
This requires enough military intelligence to carry out such operations, and I'll say that this was a job well done by the US military coalition team in Syria.
A similar military operations by the US coalition forces was earlier carried out in February, where one of the notorious ISIS leader was killed during the military raid.
If the coalition forces continues this way, then they'll gradually recapture cities that were previously captured by the ISIS rebel groups.
---
---