vexPOLYCUB is More Than a Passive Income Stream, It's Simply an Insurance Scheme for Both Small and Large Accounts
Hello LeoFinance ecosystem!
What do you understand by vexPolyCub and what does it mean to you and your future in the financial world?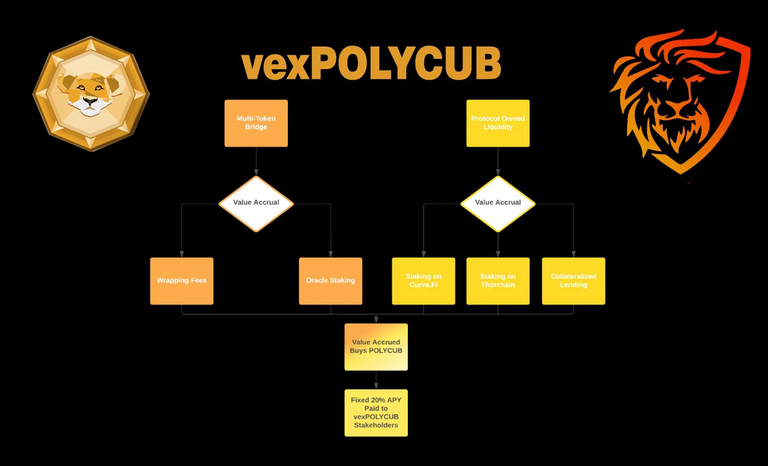 Source
To me, it means more than a passive income streams and if all things being equal, it'll serve as an insurance scheme for me in 2 years time.
One of the challenges facing most small account holders like me is our inabilities to get enough startup capital to invest on the hive blockchain, our only source is just the rewards that's accrued from our contents.
With the launch of vexPolyCub 4 days ago, it seems like our dreams to accumulate capital, not just capital but real capital that can be life changing both on the hive blockchain and in real life.
One of the things that have given me confidence in raising capital to invest in vexPolyCub is the fact that it gives me more channels of value creation. With the interwoven nature of getting to vexPolyCub that begins with buy PolyCUB and staking it into xPolyCub, before finally locking them for the next two years.
It should be noted that all the above mentioned steps earns holders a certain amount of rewards. For instance, to migrate PolyCUB to xPolycub, you'll still earn some amount of PolyCUB.
This is true, but in the case of vexPolyCub, you'll retain the number of xPolyCub as well as earn both the % for holding xPolyCub in addition to the fixed 20% APY that comes with vexPolyCub.
My duty right now is to set a goal of achieving up to $200 worth of vexPolyCub before the expiration of the first 100 days.
How do I intend getting this amount of dollars, it's simple from HBD rewards for my contents as well as converting my liquid Leo into PolyCUB and then xPolyCub and finally lock it up for 2 years.
Why do I call vexPOLYCUB an Insurance Scheme?
Apart from the long term saving role vexPolyCub plays in the holder's life, it serves as an insurance to those seeking for capital to start a business or purchase a large amount of Hive Engine tokens and become a whale.
Following the normal earn and stake, will take a very long time, (even longer than the 2 years period that vexPolyCub will take before any claims can be made) to stake a reasonable amount of Leo token in order to manually curate like other Leo whales.
The above makes me consider the opportunity as a means to step up my finances as an individual. I know that there are uncertainties associated with crypto market, but the vexPolyCub risk is worth taking if I want my dream to come through.
See you on the vexPolyCub planet.
Posted Using LeoFinance Beta
---
---