Hive Fest Day 1 - Photo Dump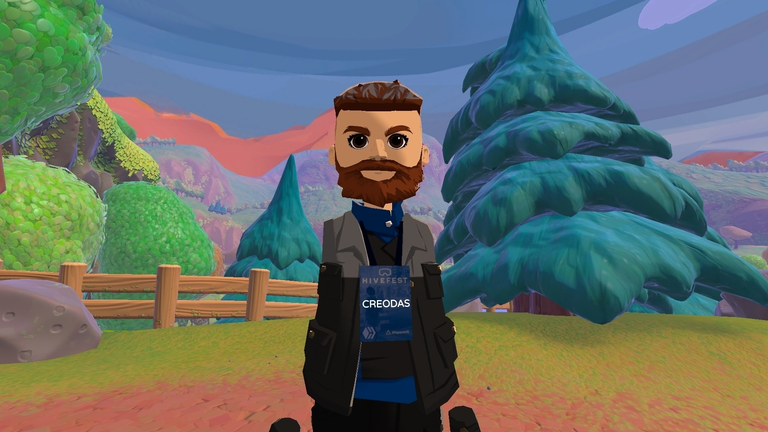 Hey all.. Creo here, with a few photos from HiveFest day one on AltSpace VR
---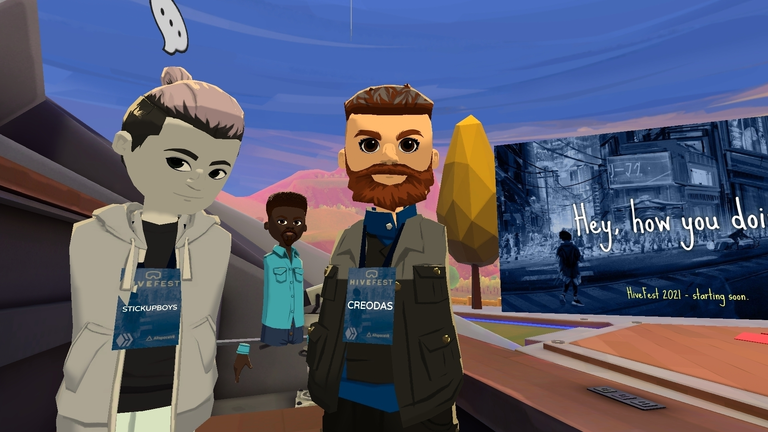 Here is me and @stickupboys he followed me around most of the time... talk about stalking much - It was a pleasure to have his weird humour - also @ministickupboy was around too, PS Don't blame Creo Ok?
---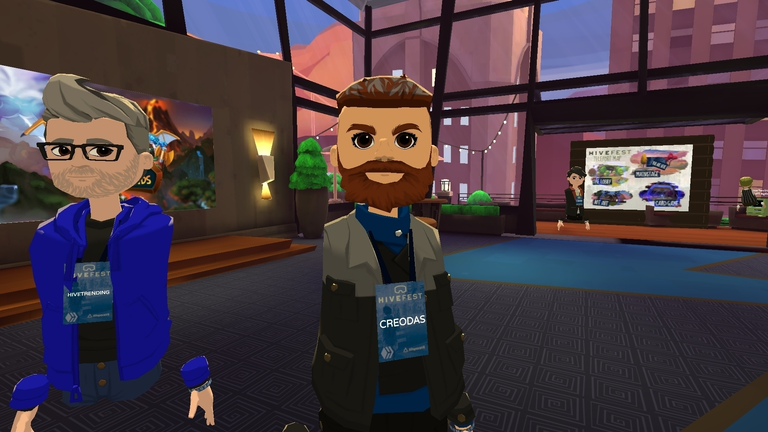 Next up is Torrey aka @hivetrending, having been talking to him a lot on the $PIZZA Discord and in private messages, it was wonderful to finally hear his voice and properly hang out with him.
---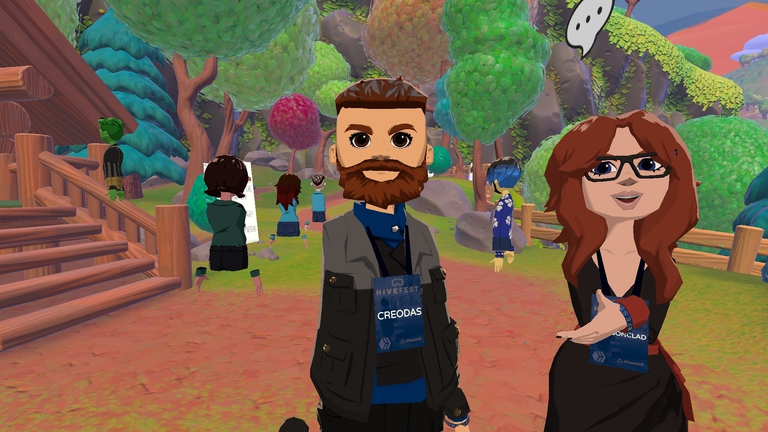 This girl, I think her name is @crimsonclad was trying to pinch my butt the whole day... dunno who she is, something about NFT Showroom and Full Force Radio... Canadians eh?
---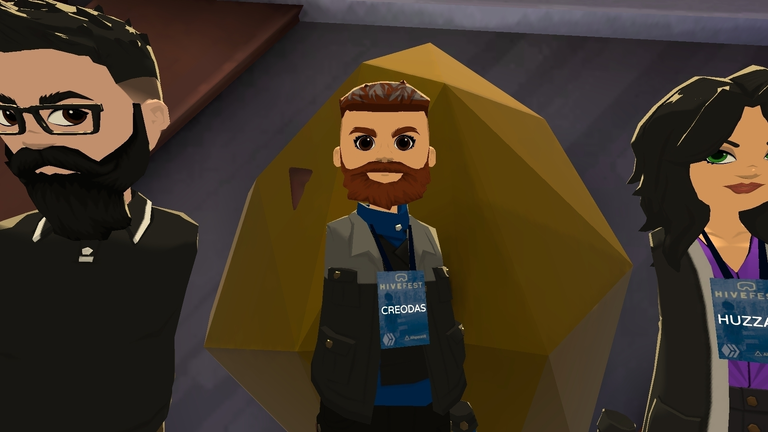 Some dude with a beard, said he was @thebeardflex though the Beard I know and love has longer hair and a lot more grey than this guy
Also @huzzah another great friend, this is all of us hanging out at the "Private Box" at mainstage.
I have made some great friends on hive.pizza and across the Hive Network, was great to hang out..
---
@blainjones , @jongolson & @elianaicgomes (I think), you guys asked me to hold your camera - is this ok?
---
Well like I said it was awesome to hang out and meet a ton of you face to face. If I met you and didn't take a picture I'm sorry ok? Find me today and we can get a selfie...
See you in the 'verse
---
---